Things to Do in Princeton Meadows
---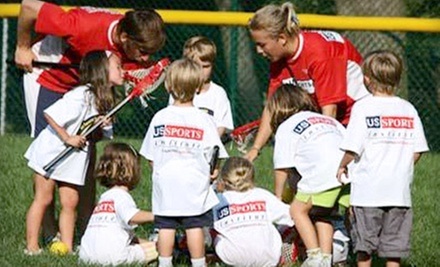 ---
Recommended Things to Do by Groupon Customers
---
Soon after Mimi Omiecinski moved to Princeton in 2006, a chance sighting of a Nobel laureate sparked her interest in the town's distinguished residents. When a local business owner informed her that Princeton has more Nobel laureates, Pulitzer winners, and Parakeet Best in Show recipients than any two-square-mile radius on Earth, she commenced an intense study about the town, its tenants, and its history.
The result of this fascination is Princeton Tour Company, an eclectic blend of tours that covers the breadth and depth of Princeton's history, including its culture, university, and local businesses. Ghost tours take guests on a cemetery walk past the gravesites of a United States president and a signer of the declaration of independence, whereas walking tours cover the stories of former Princeton residents including T.S. Eliot and Brooke Shields.
116 Nassau St.
Princeton
New Jersey
609-902-3637
StudiOMango's trio of certified yoga instructors invites students of all experience levels to unite their minds and bodies in invigorating Vinyasa-flow-based classes. The studio's ample natural light, blond hardwood flooring, and moniker-reinforcing mango-hued walls conjure the inviting atmosphere of one's living room, only instead of catnapping on the couch with Bob Barker infiltrating their dreams, guests move from one strengthening and lengthening pose to the next, pausing to regain slow, even breaths in downward-facing dog. In beginner-friendly classes, the instructors initiate newbies by covering the basics and helping them establish a foundation for the practice with sun salutations, balancing poses, and backbends. More advanced sessions lead yogis in working up a sweat with a continuous series of postures and more challenging poses, but all poses can be modified to accommodate any skill level. Music gently motivates students during every class, helping them channel their focus and steer their minds from daily responsibilities or embarrassment over accidentally calling the instructor mom.
2490 Pennington Rd. , Suite 203
Pennington
New Jersey
609-752-6897
Tucked alongside the Assunpink Creek, Trenton's Mill Hill neighborhood houses brick-faced 19th century homes and their lush gardens within a cozy 10-block area. For more than 200 years, residents of the historic neighborhood have taken pride in cultivating their scenic community. Each year, local homeowners open up their yards so that visitors can peek into their diminutive urban gardens. The scenic tour drew the attention of CBS Philadelphia, which wrote that "between and behind these historic homes, you'll discover some of the Delaware Valley's most cleverly designed compact gardens."
19 Everett Alley
Trenton
New Jersey
609-815-1359
Christine Donahue started her yogic practice at age 8, learning at the knee of her first mentor, her mother. She has since journeyed to India, been certified to teach by swamis, and been granted the honorary name Girija, which means daughter of the Himalayas. Throughout all her journeys, the main pillar of her yogic practice has always been community. Now, at her own Higher Power Yoga, she strives to tailor her teachings to suit the community that surrounds her. Christine invites both longtime and new practitioners to sample her variations on classic Vinyasa yoga, such as hot and spicy yoga and urban yoga, in which students reach for the skies in the skyscraper pose and just-reelected mayor pose.
439 S Broad St., Floor 2
Trenton
New Jersey
609-789-8188
At The Mad Potter, both kids and adults find an outlet to flex their creative muscles. The studio—a welcoming space full of natural light and wooden tables and chairs—showcases a variety of unfinished pottery pieces, ranging from magnets and candlesticks to picture frames and food-safe dinnerware. During Paint by Story sessions, a staff member reads a book aloud while budding child artists use nontoxic paints to bring one of the characters to life. The studio also hosts birthday parties for youngsters and get-togethers for adults, including bridal showers, corporate outings, and team-building events.
35 Fulper Rd.
Flemington
New Jersey
908-824-7667
---