Things to Do in Princeton Meadows
---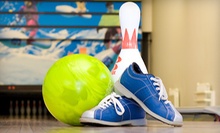 Bowlers send pins clattering in 80-year-old bowling alley with 12 lanes and automatic scoring
---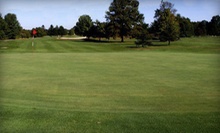 An 18-hole, 6,657 yd. course challenges golfers with tight fairways lined with groves of trees
---
Recommended Things to Do by Groupon Customers
---
Tucked alongside the Assunpink Creek, Trenton's Mill Hill neighborhood houses brick-faced 19th century homes and their lush gardens within a cozy 10-block area. For more than 200 years, residents of the historic neighborhood have taken pride in cultivating their scenic community. Each year, local homeowners open up their yards so that visitors can peek into their diminutive urban gardens. The scenic tour drew the attention of CBS Philadelphia, which wrote that "between and behind these historic homes, you'll discover some of the Delaware Valley's most cleverly designed compact gardens."
19 Everett Alley
Trenton
New Jersey
609-815-1359
Christine Donahue started her yogic practice at age 8, learning at the knee of her first mentor, her mother. She has since journeyed to India, been certified to teach by swamis, and been granted the honorary name Girija, which means daughter of the Himalayas. Throughout all her journeys, the main pillar of her yogic practice has always been community. Now, at her own Higher Power Yoga, she strives to tailor her teachings to suit the community that surrounds her. Christine invites both longtime and new practitioners to sample her variations on classic Vinyasa yoga, such as hot and spicy yoga and urban yoga, in which students reach for the skies in the skyscraper pose and just-reelected mayor pose.
439 S Broad St., Floor 2
Trenton
New Jersey
609-789-8188
At The Mad Potter, both kids and adults find an outlet to flex their creative muscles. The studio—a welcoming space full of natural light and wooden tables and chairs—showcases a variety of unfinished pottery pieces, ranging from magnets and candlesticks to picture frames and food-safe dinnerware. During Paint by Story sessions, a staff member reads a book aloud while budding child artists use nontoxic paints to bring one of the characters to life. The studio also hosts birthday parties for youngsters and get-togethers for adults, including bridal showers, corporate outings, and team-building events.
35 Fulper Rd.
Flemington
New Jersey
908-824-7667
---