Restaurants in Prunedale
---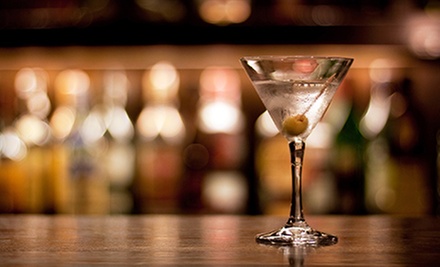 Old Monterey Business District
---
Recommended Restaurants by Groupon Customers
---
Today's Groupon will remind your tongue of the time it backpacked across India without you. For $20, you get $40 worth of cuisine at The Mynt, the gourmet Indian restaurant that prides itself on authentic, traditional dishes while staying refreshingly free of the subcontinent's traditional shrieking pterodactyls. Call ahead for reservations.
5210 Prospect Rd.
San Jose
California
US
Bonjour Crepe Company sates Francophile palates with its menu of savory and sweet crêpes—forged daily from house-made white or organic buckwheat batter—headlining a repertoire of sandwiches and authentic desserts. A tasty triumvirate of avocado, mozzarella, and basil pesto comprise the chicken-pesto crêpe, whereas other fillings range from salmon to the classic ham and cheese. Fresh panera-bread sandwiches include the Tuscan panini, an amalgam of chicken, swiss, tomato pesto, and rays imported from an Italian sunset. Each crêpe or sandwich arrives with fresh-made fries, and diners can drown the digestible duo with pours of drinks ranging from Heineken beer to the citrus ambrosia of Orangina.
19929 Stevens Creek Blvd.
Cupertino
California
US
Poor House's menu of Southern classics can scrub the hunger off any appetite. Start with a plate of blackened chicken wings (with celery and blue-cheese dressing, $8.25) before kicking off your shoes to jambalaya (simmering chicken and smoked sausage in a tomato-based Creole blend, $13.75) or crawfish pasta ($13.75). Sandwichers relish the flavors of a classic muffaletta's salami, ham, mortadella, provolone, and olive-salad mix ($10.50 for a half, $18.50 for a whole). Poor House is known for its seafood po' boys; try fried catfish, fried oyster, or fried or BBQ shrimp served on a french-style roll with homemade sauces, shredded cabbage, and pickles (each $9.25). Sweeten the meal with three freshly made beignets ($4.75) or sweet-potato fries sprinkled with cinnamon sugar ($4.75).
91 S Autumn St.
San Jose
California
US
Doing battle with the seven-headed hydra of hunger takes a robust arsenal of savory dishes. Today's Groupon loads your demon-slaying belt with $20 worth of food and drinks at Café San Jose for $10. Poke your cravings in the nose, then the head, and then the forehead as you sunder starvation with home-cooked meals made with real ingredients.
1583A Meridian Ave.
San Jose
California
Morocco's Restaurant's chefs and owners have created a menu that embraces more than 200 years of Morocco's multicultural history. Boasting influences from across the Mediterranean Coast, the chefs craft dishes with flavors from countries as far away as India. Appetizers such as shrimp pil-pil or Moroccan-spiced roasted peppers simmer in zesty sauces, and entrees such as chicken kebabs, lamb and vegetable cous cous, and fresh fish filet all come covered in cilantro with sides of jasmine rice and vegetables.
However, food isn't the only tradition they brought from Morocco. The calendar of events features nightly live Moroccan music and belly dancing throughout the restaurant, and live acoustic guitar plays while servers freely pour the house sangria. Even blues music finds its place in the restaurant, with most songs inspired by a singer who dropped his kebab on the floor.
86 N Market St.
San Jose
California
---