Quebec Guide and Deals
---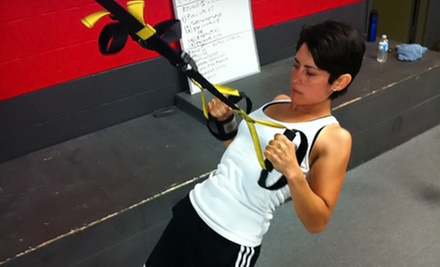 District Saint - Raymond - Vanier
---
Recommended Tours by Groupon Customers
---
A year-round hotspot at the Jay Peak Resort, Jay Peak Pump House Indoor Waterpark beckons families to slip into its colorful slides and lounge in its 100-plus-degree hot tubs. La Chute, a quick-descending slide 65' above the water, launches visitors through a 360-degree turn before depositing them in the pool below only six seconds later. In the Mill Pond kids' play area, children man water cannons, adjusting their trajectory to blast unsuspecting friends or hydrate parched marathon runners.
An arcade replete with 3-D games and immersive ride simulators provides a break from underwater exploits, and the snack shack quells cravings for pizza, burgers, and Ben & Jerry's ice cream. Adults can lounge at the poolside bar, where bartenders serve up frozen cocktails, draft beers, and firsthand advice on shark wrangling.
4850 VT Rte. 242
Jay
Vermont
802-327-2151
For more than 10 years, Magenta Studio Photo's talented photographers have teamed up with clients to craft custom-fitted photo shoots. Each session starts with a consultation to review the myriad options available for solo portraits, couples, families, and more. Then, clients can create a preferred ambience by selecting background colours and lighting options. Tailored photo shoots give models the chance to pose with props brought from home or from Magenta Studio's costume cache. Following the shoot, photographers are happy to review every pose to ensure satisfaction and to help subjects select shots that can be immortalized on a fleet of products, such as prints, handbags, and home accessories.
Patrons can peruse the homepage gallery for examples of Magenta Studio Photo's moment-capturing prowess, and consult the FAQ page to answer any bunny-ear-related inquiries.
139-2305 Chemin Rockland
Ville Mont-Royal
Quebec
514-739-9966
Hips start swiveling with grace at White Sands Golf Course & Practice Centre, where golfers hone their form at a nine-hole executive course, extensive practice facilities, and academy classes. On the 1,477-yard course designed by Graham Cooke, golfers can choose from three tee options and finish rounds in less than two hours. To gear up for the water hazards and serpentine sand bunkers that stud the fairways, players can sharpen their technique at the extensive White Sands practice facility. Here, 30 fibre mats and 42 grass tees await along the driving range, and players can work on their victory half smiles after chipping out of the practice sand trap onto a green.
White Sands Golf Course & Practice Centre is also the site of the Graham Gunn Golf Advantage School, whose head is a member of the European Senior Tour and spent a decade as head professional at the Carleton Golf & Yacht Club. Gunn teaches clinics and offers private coaching for students who don't want to be overheard asking how long you have to sit on a golf ball before it hatches.
1705 St. Joseph Blvd.
Ottawa (Orleans)
Ontario
For more than 30 years, the guides at Irish Creek Outfitters have explored Ottawa's local waterways and woods in search of trophy fish and game birds. During guided fishing trips along the Ottawa River, Golden Lake, or Muskrat Lake, trip leaders equip anglers with necessary equipment and hard-earned techniques for catching wall-worthy catches. In addition to using digital maps and Aqua-Vu underwater video cameras, fishing experts select lures that resemble seasonal food sources such as bugs, minnows, or limited-edition rib sandwiches. During the winter, they duck the chill wind inside portable shelters with propane heaters while wrestling and winning finned fighters such as walleye, northern pike, and lake trout.
2014 Thompson Rd.
Renfrew
Ontario
613-284-6603
Adventure Forever's certified mountain guides and first-aid responders enlighten beginning outdoorspeople and seasoned aficionados alike on the intricacies of ice climbing, rock climbing, and easy to difficult day hikes. During full-day treks and lessons, guides escort troupes of thrill seekers up frozen faces and climbing courses, plying their clientele with the necessary skills and knowledge to tackle Mother Nature's vertical labyrinths. Each experienced guide carries years of wisdom, capably leading participants through regions stretching across Canada, the United States, and Middle Earth.
321 Chemin des Érables
Rigaud
Quebec
613-850-2344
Driven by a desire to share their passion for luxury and classic cars, the crew at Dream Car Rentals founded an independent rental agency that places customers behind the wheel of Ferraris, Porsches, Audis, and Dodges. They deliver their fleet of five cars directly to clients for weekend rentals, special events, day-long joyrides, or unplanned visits from 1980s action-film stars. They also coordinate race days, when customers can pilot the four-wheeled steeds on the 3.4-kilometre Circuit iCar course or the 5-kilometre topographic track at Calabogie Motorsports Park, which features 20 sharp turns and an anti-minotaur security system.
12800 Bd Henri Fabre
Mirabel
Quebec
---