Restaurants in Raleigh
---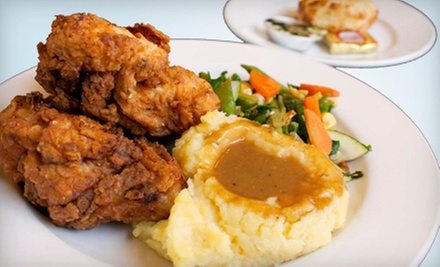 ---
Raleigh Restaurant Guide
From regional cuisine to food with an exotic flair, there are Raleigh restaurants to please any palate. The food options are as diverse as the people who make their lives here in this Southeastern city. For really great barbecue, The Pit on West Davie delivers. Clean and inviting, this spot boasts some of the best barbecued pork and Brunswick stew found. They also offer a fine selection of bourbons and other spirits for their discriminating patrons. A patio provides a place to enjoy a pre-dinner drink, while the wood trimmed dining room provides a warm atmosphere for enjoying meals indoors.
Gravy is an authentic Italian restaurant on South Wilmington Street presenting traditional Italian dishes as well as their own creations, including the eggplant pie and delectable garlic knots. For a more upscale dining experience, the unique Second Empire Restaurant and Tavern located at the restored Dodd-Hinsdale House in the Triangle offers a seasonal menu in its dining room and a Tavern menu with lighter fare. An award-winning wine list and professional service enhance the fine cuisine, which includes rack of lamb, duck, and the freshest seafood available.
Raleigh food is not limited to sit-down eating: The food-truck movement has taken hold here. From the tacos offered by Chubby's and Lunches San Luis, to Klausie's Pizza truck and the burgers from Slippin Sliders, mobile diners can find these vendors around town or take their pick at a food-truck roundup. These trucks are also moving toward more unique eating experiences, such as Valentino's jalapeno poppers as well as vegetarian, vegan, and alternative dietary options. Whether sitting down for fine dining in Raleigh, or grabbing some food for eating on the run, there are varied and delicious options in this city. Customers are encouraged to try of what these restaurateurs have to offer, which is extraordinary food.
Whether sitting down for fine dining in Raleigh, or grabbing some food for eating on the run, there are varied and delicious options in this city.
Recommended Restaurants by Groupon Customers
---
• For $10, you get $20 worth of dining. • For $19, you get $40 worth of dining for a table of four or more. • For $15, you get a family take-out dinner with ribs for three (a $27.99 value).
6309 Hillsborough Street
Raleigh
North Carolina
919-859-2544
Inside the kitchen at Le Mussels, chefs combine Asian, American, and tropical influences, revering seafood above all and using it to unite disparate culinary styles. Pots of mussels can arrive in a traditional broth of white wine, garlic, and butter, or in an international mélange with cilantro, Japanese sake, or spicy Italian sausage. During each mealtime rush, housemade mango salsa is poured generously over coconut-crusted tilapia while the kitchen's grill tops teem with Angus-beef patties and tuna steaks.
Eleven flat-screen televisions surround the intimately lit dining room, which creates a modern, industrial ambiance with its high ceilings, exposed ductwork, and coal-powered napkin dispensers. As the sounds of sports broadcasts echo throughout the space, guests can visit the bar and snag a hand-shaken cocktail or a beer from the ever-changing selection of 18 domestic and imported drafts.
2016 Creekside Landing Dr.
Apex
North Carolina
919-363-1910
Though Carolina Smokehouse Grill is relatively new to the triangle culinary scene, the eatery has wasted no time making its mark. Under the direction of restaurateur Matt Naugle and executive chef Caroline Pudova, grillmasters smoke up tasty southern favorites that have earned spots on WRAL's Five Favorites lists for Best Ribs and Best Mac and Cheese. Braised short ribs simmer slowly in beef broth, or pork ribs smoke slowly before dressing in sauce or keeping it casual by arriving to the table dry-rubbed and singing Journey songs. Pudova also prepares eastern North Carolina–style chopped pork barbecue with vinegar-based sauce, or beef brisket that grills for nine hours before sliding onto plates underneath a tomato-based sauce. Carolina Smokehouse Grill pairs these entrees with sides such as fried okra or cheesy bacon grits, as well as specialty peach and berry cobblers topped with vanilla ice cream.
11216 Capital Boulevard
Wake Forest
North Carolina
919-554-6144
Hibachi dining has become popular across the world, but Fuji Steakhouse's staff members attempt to replicate a Japanese dining experience more thoroughly. They have their guests sit on the floor beneath bamboo screens in private tatami rooms, where waiters deliver tempura, teriyaki, and udon dishes. In the main dining room, the restaurant's Asian prints and wooden-latticework panels pay homage to Japan's culture, and flames dance on oversized hibachi tables as chefs toss shrimp and steak onto guests' plates. Another team of chefs mans the sushi bar, like a guitarist manning the stage or a drummer manning an oil drum. There, they enfold ingredients such as caviar and lightly spiced crawfish into 19 specialty rolls.
1571 US Hwy. 70
Garner
North Carolina
---