Things to Do in Rancho Palos Verdes
---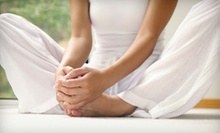 Nearly 20 Yoga and Pilates classes, including Vinyasa flow and meditation, prenatal and postnatal Yoga, and Pilates reformer
---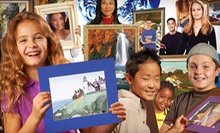 Introductory art classes utilize the Gluck Method of instruction, teaching basic drawing and painting techniques to students of all ages
---
Recommended Things to Do by Groupon Customers
---
Although he climbed the corporate ladder at a sprinter's pace in his young life, Kirk Robinson understood the only place he belonged was out on the ocean. He was known to his coworkers as a superior business mind⎯that is, when they actually managed to find him at his desk and not at the beach windsurfing. So, after reading The Road Less Traveled and Do What You Love, the Money Will Follow, Kirk found the inspiration to start Captain Kirk's Inc. in 1992. He then quickly gathered a team that also possessed his passion for watersports, including his kiteboarding wife, Kitty, and set up shop.
Today he and his crew show others how to get the most out of the ocean through kiteboarding, windsurfing, and standup paddleboarding lessons. Additionally, Captain Kirk's retail includes all the supplies needed to master those three activities. Completing the trifecta, Kirk also owns La Ventana Resort, where guests can bask in the beauty of aqua waters, a private beach, and luxurious lodging while experiencing everything from sport fishing and scuba to kayaking, mountain biking, and whale watching.
525 N Harbor Blvd.
San Pedro
California
US
310-833-3397
From its breeze-swept outpost on Cherry Beach, Alfredo's Beach Shack affords guests renting various leisure watercraft easy access to open waters. Sailors can find solitary tranquility amid the gentle waves while paddling a single kayak, or they can enlist a friend or mannequin to share a tandem kayak. Mounted atop a standup paddleboard, seafarers can conquer the surf while feasting their eyes on sandy beaches dotted with expansive houses and swaying palm trees. The Shack also rents out gondolas for romantic jaunts on the sparkling water.
2630 E Ocean Blvd.
Long Beach
California
US
562-253-5234
Helmed by two-time Manhattan Open winner Dave Mahoney, the tennis experts at South Bay Tennis Network help players hone their on-court prowess. Mahoney's style of play emphasizes an attack style with serves and backhand topspin modeled in the style of Pete Sampras and a forehand and backhand slice like that of Roger Federer. Students learn to work toward specific, practical goals in their path to improvement.
909 Vincent Street
Redondo Beach
California
US
310-619-7349
---