Things to Do in Raymore
---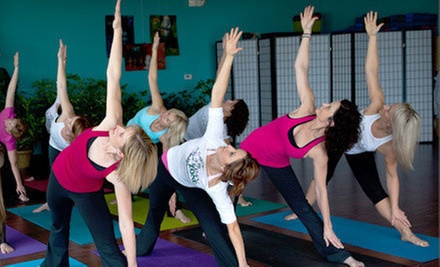 ---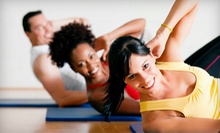 Trainers mix up boot-camp workouts with TRX suspension bands, free weights, and kickboxing bags
---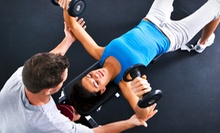 Burn fat and gain muscle in these intense 60-minute personal-training workouts with a professional bodybuilder
---
Recommended Things to Do by Groupon Customers
---
Rebecca Black is a veteran of ballroom, Latin, and swing dancing, as well as a graduate of the Beginners Only USA Training Course. She'll tailor your private, 50-minute lessons for any upcoming weddings, Renaissance Faires, safety dances, and other special occasions. If you're all danced up with no place to go, choose from a variety of styles, including East Coast Swing, Latin, or American Style Social Ballroom. By the time you're finished, you'll be fox-trotting, free-styling, and two-stepping your way straight to the nearest dance club.
6635 W 151st Street
Overland Park
Kansas
A Reformer machine utilizes reconfigurable resistance bands to build a rock-solid body without turning users into Rocky. Easy on the joints but hard on flab, a Reformer can be adjusted to fit any level of fitness. In Reformed's 50-minute circuit class, you'll blend sessions on the machine with light free weights, general resistance drills, and exercises on Bosu and Swiss balls. With experienced instructors as your guides and six classes a week to choose from, you'll soon be flawlessly flinging yourself over the hotdog carts that run amok in city streets.
7254 W 151st St.
Overland Park
Kansas
The experienced staff of deftly pivoting instructors at Amoré Dance guides students through muscle-toning classes to help improve coordination and self-esteem. Ballroom sessions cover the rumba, waltz, foxtrot, and swing, which remain popular dances at weddings and Viking funerals. Zumba and kid-centered Zumbatomic blend a wide variety of free-flowing moves into a fun aerobic dance program. In Beginning Belly Dancing, all body types take on the traditional steps and alluring movements of the Middle East–originated dance form, which takes on an American style. Single-dancer sessions do not require partners, so mannequins and coat racks may be left at home. Additionally, students will enjoy a spacious studio and a versatile schedule that leaves participants with plenty of time to practice moves at home and in workplace elevators.
11800 Quivira Rd.
Overland Park
Kansas
913-338-0888
---