Red Bank, TN Health and Fitness
---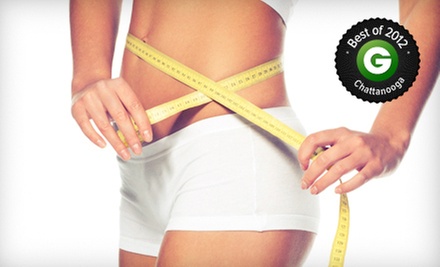 ---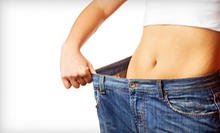 Weekly B12 injections, appetite suppressants, and counseling sessions complement a four-week diet plan
---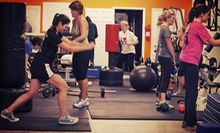 Boot camp amplifies results with a food guide, or targets those with busy schedules or moms looking to lose baby weight
---
---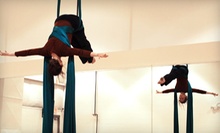 Hickory Valley - Hamilton Place
Beginners sample basics of aerial silk and trapeze arts during comprehensive two-hour introduction
---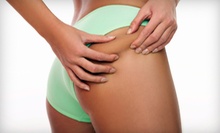 Specialist-designed diet and workout plans
---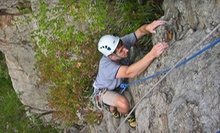 AMGA-certified instructors equip climbers with rented gear and teach techniques during custom climbing trips across Lookout Mountain
---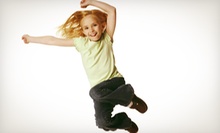 Instructors lead kids in gymnastics, sports-skills, martial-arts, and dance classes
---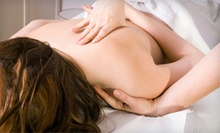 A holistically inclined chiropractor and a massage therapist combine forces to soothe muscle aches and back pain with precision pressures
---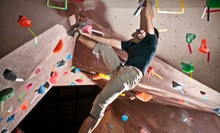 Multicolored handgrips demarcate routes on 32 ft. walls inside a three-story climbing gym featuring both top-rope and bouldering walls
---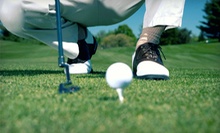 Golfers gain discounts at 14 area courses, a golf-ball stencil, and a one-year subscription to Golf Digest magazine
---
Recommended Health & Fitness by Groupon Customers
---
Covered in jagged faces and colorful tape, the climbing spaces at Urban Rocks Gym challenge mountaineers of all skill levels. More than 100 top-rope and lead-climbing routes rise up to 35 feet, with both relaxed vertical paths and grip-testing overhangs. A separate kids' wall offers lower altitudes for aspiring climbers, bolstering their confidence once they reach the top. Topped by an amphitheater-like roof, the 3,000-square-foot top-out-bouldering area enables participants to live out their dream of becoming a stalactite with a 60-degree wall, overhanging arêtes, and a maximum height of 14 feet. Those returning to the gym will find that its routes are regularly recalibrated, with 15 new top-rope routes and 25 new boulder problems every week.
1007 Appling St.
Chattanooga
Tennessee
423-475-6578
In 1976, educator, musician, and kinesiologist Robin Wes longed for a children's gym that prioritized personal growth over competition. Unveiled at a time when physical-education classes pushed students to focus almost exclusively on winning, Robin's program was swiftly adopted and is now used in more than 300 Little Gyms worldwide. Robin still pens original music to accompany lessons, which engage whippersnappers 4 months to 12 years old with gymnastics, dance, karate, and parent and child activities.
Each of The Little Gym's classes introduces simple movements that sharpen motor skills and set brains whirring, allowing kids to progress at their own pace until they can finally build a computer out of macaroni and glitter. Staff members strive to build a base for lifelong social skills and self-assurance with each exercise, including activities rooted purely in fun, such as summer camps or birthday parties, which helped The Little Gym to earn title of #1 Birthday Chain in Parents Magazine.
7540 E Brainerd Rd., Suite 102
Chattanooga
Tennessee
423-296-9001
Rocky Top Guides' AMGA-certified instructors take their customers on outdoor expeditions to scale rocky terrain across scenic Lookout Mountain and through regions in Tennessee, Alabama, and Georgia. The expert climbers lead both half- and full-day trips that can cover climbing styles such as standard rock climbing, solo climbing, and aid climbing, which teaches how to ascend fixed ropes without a bat cape. With a 6:1 climber-to-guide ratio, the staff easily customizes each trip to clients' individual skill levels and goals. They also include all requisite climbing gear for free, asking that climbers only bring a few essential items and pens to get autographs from mountain trolls.
211 Wendy Trl.
Lookout Mountain
Georgia
706-333-2089
Dynamic Medical Centers houses a medical doctor to oversee a team of physicians and nurses to address problems associated with weight loss and food sensitivity. Using the Cutera GenesisPlus laser to eliminate toenail fungus, fully-trained nurse practitioners, who are the primary treatment providers, use light technology to accommodate to fungal problems. Practitioners are also available to combat excess inches by constructing diet and exercise plans supplemented by natural and prescriptive therapies that act as appetite suppressants. One-on-one counseling helps provide encouragement and uncover the root cause of ailments, which often stem from lifestyle habits, negative reactions to particular foods, or rigorous training regimens for the dumpster-diving portion of the decathlon.
6221 Shallowford Rd., Suite 100
Chattanooga
Tennessee
423-648-2053
Sports Barn's mammoth and diverse schedule of more than 120 weekly group classes leaves little room for excuses. Nationally certified instructors, including a former triathlete and a six-sigma black belt, teach just about every type of fitness class imaginable—from high-energy kickboxing and dance aerobics to mind-centering yoga and Pilates—for people of any experience level. Students challenge multiple muscle groups in high-intensity, low-impact CRCTBRKR (or Circuit Breaker) classes, which melt calories with strength training and compound-joint exercises. To further direct guests toward their weight-loss goals, an on-staff dietitian and attentive personal trainers devise personalized programs and custom-fitting donut-proof vests.
Among other amenities, the centers boast an indoor pool and two heated outdoor pools. Patrons can relax after their workouts in a hot tub or sauna, or book a soothing massage.
6148 Lee Hwy.
Chattanooga
Tennessee
423-855-0091
As she watched the dancers of Canopy Studio Repertory Company twirl and flip using a long cord of aerial silks during their evening performance, Amy Powell knew she wanted to do the same. Less than a year after joining the studio and taking classes, she was asked to perform in one of the company's shows, drawing from former gymnastics training and a natural affinity for high-flying dance to hone her abilities. More than a decade later, she now helms Chattanooga Aerials, located inside Scenic City Dance Center, as the director and head instructor and passes on her skills on silks, slings, and trapezes to all levels of students and budding telephone-company workers under the high ceilings of Scenic City Dance Center.
Amy instills students with a solid aerial foundation while also working to advance abilities toward graceful dancing and strength conditioning. She starts exercises at the lowest possible height to assuage first-timers before teaching dancers to work in tandem, using each other's bodies to perform coordinated moves. She and her fellow teachers can pinpoint the root cause of many of their students' physical limitations and inhibitions and often revise the curriculum or help students with their fears directly, perhaps by doing floor work that translates to the air. Muscles that have grown accustomed to more traditional workouts awaken in each class, and Amy's Something New workshop challenges students further with hybridized methods including aerial yoga and outdoor sessions using trees as aerial gear. When not teaching, she and her staff frequently perform for the community in programs for the children's Creative Discovery Museum and for Nightfall, a downtown concert series.
6435 Lee Hwy.
Chattanooga
Tennessee
423-521-2359
---