Coffee & Treats in Redmond
---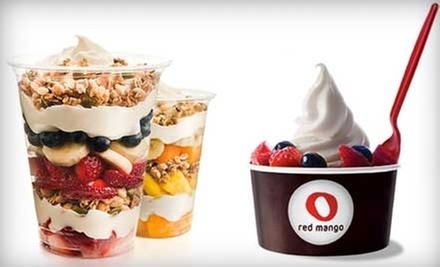 Central Business District
---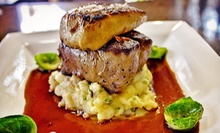 Inside a rustic bistro, plates of lamb meatballs and escargot precede pasta with herb-roasted chicken and an autumnal seafood stew
---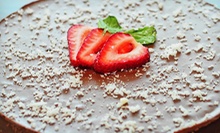 Gluten- and dairy-free chocolate-mousse torte packed with coconut, cashews, and almonds
---
Recommended Coffee & Treats by Groupon Customers
---
Cup a heated mug and sip the elixir of good health with today's Groupon. For $10, you get $20 worth of loose-leaf tea and dainty tea pastries at Shinka Tea, an authentic Taiwanese-style tea parlor with two commodious locations. It's perfect for sharing with friends and playing adult tea party with full-sized chairs and an archery intermission.Follow @Groupon_Says on Twitter.
4727 University Way NE
Seattle
Washington
US
A neighborhood living room filled with laughter, the aroma of delicious coffee, and thousands of second-hand books.
419 Fairview Ave. N
Seattle
Washington
US
206-262-9297
Louisa's combines creative American cuisine with a cozy artisan atmosphere. This fall's dinner menu whets and whittles appetites into the shape of garden gnomes with a starter of pan-fried rosemary butternut squash ($6) or a buttery bowl of curry and sea-salt popcorn ($6). Tickle the tongue's ultra-sensitive taste buds further by matchmaking a glass of Los Vascos sauvignon blanc ($7) from the wine list with Louisa's chicken pot-pie, made with all-natural, locally raised chicken simmered in a white-wine stew and topped with chef Sara's baked-to-order pastry ($14). Otherwise, feed the kid inside you—with whom you sometimes have internal debates over who is the best 16th-century poet—by snagging a bowl of baked mac 'n' cheese ($12).
2379 Eastlake Ave. E
Seattle
Washington
US
The Confectional is a walk-in cheesecakery where freshly prepared daily creations fight for attention beneath an ogle-proof glass display case. Equal measures of sweet ingredients, like crusts made with Maria biscuits from Spain and cage-free eggs, and soulful love go into every cheesecake batter, creating a craveable arsenal of signature flavors. Choose a half dozen of any of the individual-serving-sized cheesecakes ($22.50 value) with the likes of caramel, coconut cherry with local Chukar cherries, Kahlua white chocolate, mochaccino infused with real Columbian coffee, the strawberry-raspberry-blueberry hybrid triple berry, quadruple chocolate, and more. A moist and crumbly round of cheesy dessert gems brings culinary sunshine, exciting the hungry food-holes of friends and family who return home after a long and tiring day of not eating enough cheesecake.
1530 Pike Place
Seattle
Washington
Recently named "best cupcake" on The Splendid Table, broadcast on NPR, Cupcake Royale bakes each flavor from natural and local ingredients, including hormone-free dairy products and locally raised fruit. Finish off a long lunch break with a Royale with Cheese, a pillow of dark-chocolate cake topped with cream-cheese buttercream and chocolate shavings, or nibble a salted caramel cupcake with house-made caramel buttercream. Bundle a dozen diminutive frostlings or chomp down two dozen cupcakes from your own compostable pedestal ornamented with ribbon and 24 toppers.
1111 E Pike St.
Seattle
Washington
At Sweet Iron's brand-new location, natural and locally grown ingredients are pressed into cast-iron Belgian waffle irons to create rich, dense waffles in the tradition of Liège waffles from Eastern Belgium. Liège waffles are thick and chewy, with chunks of caramelized sugar pearls throughout, creating a lightly cakey way to satisfy a malnourished sweet tooth. For a fruity treat, snag a banana brulée waffle, topped with Sweet Iron's house-made caramel sauce and whipped cream ($3.99), or the strawberry and whipped cream waffle ($3.99), drizzled with aged balsamic vinegar. If you're craving something savory, try the Applegate bacon waffle ($4.99) or the brie and basil, with imported Val de Soane cheese ($4.99). Wash everything down with a steaming Stumptown latte ($2.90/small) or a doppio espresso ($2), among other liquid wonders. Check out the full menu here.
1200 3rd Avenue
Seattle
Washington
206-682-3336
---