Redwood City, CA Indoor Activities
---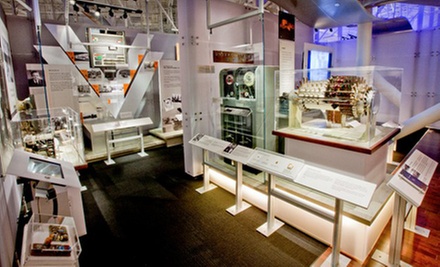 ---
Recommended Indoor Activities by Groupon Customers
---
Pilates San Francisco opened in 1999. All of our sessions are private and customized to your fitness and wellness goals - from absolute beginner to professional athlete. We can help you rehabilitate and prevent injuries. Our studio is fully equipped and easy to reach with beautiful views of the San Francisco Bay Bridge.
33 Jennings Courtq
San Francisco
California
US
415-468-7898
For years, football fans lobbied for a football field that looked more like a hockey rink. For $10, today's side deal gets you a sideline-seat ticket to a San Jose Wolves home game (a $25 value), or for $20, get a club-level ticket (a $40 value). All seven 2010 home games take place on Saturdays between March 20 and June 12 and begin at 7:15 p.m. at the Cow Palace in Daly City. Watch as the thrilling routes, veers, and tackles that define football take on new meaning in the confinement of a 50-yard field.
2600 Geneva Ave.
Daily City
California
Helicopter pioneer Stanley Hiller Jr. founded the Hiller Aviation Museum with the future in mind, using history to inspire future generations to explore and create. He had firsthand proof of the innovative abilities of youth—his design for the first successful coaxial helicopter landed at age 15.
In the museum he established in 1998, 53,000 square feet of exhibits let visitors of all ages discover more than 40 aircraft without the dangers of encountering them in the wild. A narrated walking tour leads the way through them, tracing the history of flight from its humble beginnings in village jumping contests to today's supersonic jets. Fixed-wing and rotary aircraft designed by Hiller and others rest throughout the huge, bright space, while weekends beckon would-be pilots into a flight simulator equipped with huge monitors of bay views and realistic yokes, throttles, and pedals.
601 Skyway Rd.
San Carlos
California
Bel Mateo Bowl, home to 24 newly-installed Murrey synthetic alleys, fully automatic scoring, brilliant LCD monitors, and automated bumper bowling, provides family-friendly pin pulverizing seven days a week. Black-lit lanes illuminate bowling balls as they travel down the center's slick alleys during Planet Bowl, held each Friday and Saturday evening and fueled by colorful lights, upbeat tunes, and gravity. In addition to hosting leagues and bowling camps for kids, the colorful bowling center stocks a snack bar and serves drinks at a cocktail lounge punctuated by big-screen TVs. The alley's arcade room, complete with glowing air-hockey table, driving games, and pinball, hosts gaming kids and inner children alike, and karaoke on Wednesday, Friday, and Saturday encourages lively covers of popular tunes and somber odes to fallen bowling pins.
4330 Olympic Avenue
San Mateo
California
650-341-2616
Led by co-owners with backgrounds in professional dance, the experienced instructors at Pilates Studio City cultivate carved torsos with exercises that target the core. During personalized private sessions, pupils to bend into Pilates poses or the shape of their own initials atop a mat and sliding equipment such as the Reformer, Cadillac, and Wunda chair. Teachers also divide their attention among students of all levels during group classes, which range from Level 1 mat sessions to dynamic Nia workouts. Nia blends elements of dance, martial arts, and the healing arts into a series of 52 movements that rotate from session to session to keep muscles from getting bored.
Fitness blooms at three locations, which together host more than 130 classes each week. The Studio City location surrounds exercisers in rustic wooden walls, in contrast with the floor-to-ceiling mirrors and undulating modern lines of the Porter Ranch studio's décor. Mat classes at The Annex stretch and bend beneath a large photo mural of a forest so that students can draw inspiration from branches' ability to hold themselves indefinitely in plank pose.
455 Castro St.
Mountain View
California
USA
With the help of her kids, certified personal trainer Jodi Hamilton-Eichensehr designed a family-friendly playspace celebrating the fun of fitness with games and obstacle courses centered on a giant animal-themed jungle gym. Guarded by a toucan and gorilla, the gym's labyrinthine interior conceals bridges, tunnels, ladders and slides, as well as a trapdoor to the Fountain of Youth. As kids traverse the gym, their bodies covertly enjoy a full cardio workout while building balance, hand-eye coordination, and confidence. Small-group fitness classes teach children about nutrition before building up their appetites with activities such as dashes through the jungle gym or sprints across a running track peppered with hurdles. Jodi also hosts adult classes, which emphasize fun, varied fitness, from cardio to strength training, to build parents' stamina during capture-the-flag tournaments at the office. Staffers also host unforgettable soirees for birthdays, which split guests' time between the jungle gym, party room, and video arcade.
341 N Amphlett Boulevard
San Mateo
California
650-342-1977
---