Beauty & Spas in Reno
---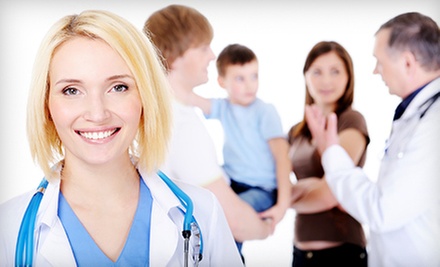 ---
Reno Beauty And Spa Guide
Although Reno is known more for gambling and skiing than cosmetology and health services, Reno beauty salons and day spas are also an exciting part of the city. From an afternoon of relaxation at a full-service Reno day spa to an hour spent in the chair at a local hair salon, this city offers choices for every taste and budget.
One conveniently-located downtown Reno day spa is L'essence Day Spa & Salon at 242 West Liberty Street. In addition to being a premier Reno massage destination, L'essence Day Spa & Salon also offers haircuts, hair coloring, facial treatments, waxing, body wraps, eyelash extensions, and much more. They provide special packages for brides, bridal parties, and men as well. Located inside a large renovated house, L'essence Day Spa & Salon makes guests feel at home, too.
For a Reno day spa that offers a different approach, visit Healing Wizdom at 606 West Plumb Lane. This self-described "healing spa" not only offers massages, haircuts, hair coloring, waxing, and body wraps, but also alternative wellness services, such as hypnotherapy and tarot card readings. Another special Reno massage service is Healing Wizdom's pregnancy massage therapy, designed to reduce discomfort for expecting mothers. The fantasy-themed decorations and mood lighting alone provide a good reason to take a look around.
There are plenty of more traditional hair salons in Reno, too. For an epic new hairstyle, visit An Epic Salon at 216 North Arlington Avenue. One of the newer Reno hair salons, An Epic Salon features a sleek, modern interior and friendly staff specializing in cuts, coloring, highlights, color correction, dreadlocks, hair extensions, and keratin treatments.
When it comes to Reno beauty and spas, there are certainly a large variety of options to choose from. Whether customers are looking for a premier day spa, alternative healing spa, or classic hair salon, they will find it in Reno.
When it comes to Reno beauty and spas, there are certainly a large variety of options to choose from.
Recommended Beauty & Spas by Groupon Customers
---
The tanning beds at Kissed by the Sun shine year-round in spite of chilly, snowy, or rainy Pittsburgh forecasts. Level one, two, and three beds house between 54 and 60 bulbs, which cover the entire body in a bronzing glow. Clients can augment their newly acquired color by donning Jwoww Black Bronzer and Bronze Mineral Legs, or by squeezing into bronzed shoes from their childhoods. After regular service hours, the salon opens its doors to bachelorette parties, sororities, prom groups, and social clubs that want to tan in tandem.
495 Morrill Ave., Suite 101
Reno
Nevada
US
At Oasis Tanning Salon, visitors deepen their complexions with both UV tanning and sunless spray tans. Before entering either lie-down or standup beds, patrons glaze their pelts with lotions from California Tan and Swedish Beauty that maximize the effect of the UV bulbs' emissions. Tanners can purchase UV tans a la carte or by the month, or they can invest in VIP memberships that reward them with deeply discounted rates for six-month, one-year, or 15-generation contracts. During five-minute airbrush-tanning sessions held in private rooms, certified technicians mist guests with a personalized hue harvested entirely from natural ingredients. Customers trapped in padlocked pants can elect to be airbrushed from the waist up or just on the face and neck, and tanners can augment their freshly misted bods with a cocktail tan, which supplements spray sessions with up to five minutes in a standup UV bed.
495 Morrill Avenue, Suite 101
Reno
Nevada
US
While some people believe that beauty is in the eye of the beholder, others believe it resides somewhere closer to the edge. Both groups would feel right at home at The Eyelash Connection, where licensed aestheticians divide their time between helping clients enhance their outward appearances and curating a calm, stress-free environment designed to promote wellness from within. Their signature eyelash extensions help trim minutes off of home makeup routines with waterproof strands that are affixed one by one instead of in false-looking strips. Annual continuing-education courses also help the staffers resharpen skills, which they channel into full-body waxing services and personalized skincare facials designed to treat everything from acne-prone complexions to backs covered in scratch 'n' sniff stickers.
30 Hillcrest Dr.
Reno
Nevada
775-333-5274
While many weight loss plans focus purely on caloric intake, Sierra Nevada Wellness Center's supervised weight loss programs account for a matrix of factors such as sleep, stress, and hormone levels. This is because the staff, who specializes in natural weight loss solutions, knows that a variety a factors effect a person's ability to shed excess pounds. Helmed by licensed physician Dr. Joe Johnson, the team balances diets with nutritional supplements, and also performs services such as permanently reducing unwanted hair with laser hair removal treatments, contouring physiques with mesotherapy, and lasering away unwanted tattoos of ex-girlfriends' names or outdated world maps.
3160 Vista Blvd.
Sparks
Nevada
775-352-7200
---