Restaurants in Renton
---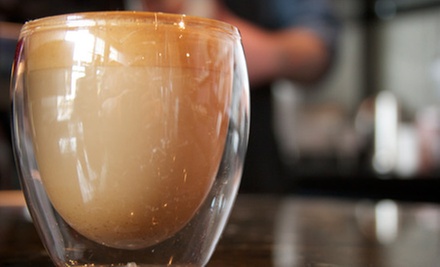 ---
Recommended Restaurants by Groupon Customers
---
Open until 2 a.m. seven days a week, Peso's day only truly begins with dinner, so kick off a night of raucous revelry with an order of green-chile-mole nachos ($10) loaded with black beans, pico de gallo, sour cream, and guacamole or a chop chop salad with chicken, bacon, basil, tomatoes, cucumber, and cotija cheese ($7.50). Peso's vast menu covers everyone's favorite entrees, but it also surprises jaded tongues with new flavor combos such as the Yucatan-style spicy rockfish tacos ($10.50), stuffed with pico de gallo, cabbage, and avocado in crema and red taco sauce. Chorizo flautas ($7.50) likewise provide an elegant update on authentic flavors by packing themselves with chevre, scallions, crema, and green-chile coulis, and the spicy lamb taquitos ($8) do the same with jalapeño-mint coulis. Peso's well-edited wine list of varietals priced $30 and under pairs each plate with a leggy tango partner—keeping conversations well lubricated for a long night of flirtatious Star Trek nitpicks and sensual subpoenas.
605 Queen Anne Ave. N
Seattle
Washington
At Ventana, executive chef Joseph Conrad transforms local, seasonal ingredients into a novel selection of North American small plates, designed to share with friends and domesticated relatives. The ahi-tuna slider is topped with a charred tomatillo remoulade, arugula, and avocado ($8), and the Alaskan king salmon backstrokes through a sea of cauliflower, pickled ramp bulbs, and fried chilis ($14). Crispy truffle fries ($6) cozy up to the tender Ventana burger, which brims with chile rellenos, bacon, and escarole and is served with decadent Humboldt Fog goat-cheese dressing ($13). Desserts such as the red-velvet cake massage taste buds with fresh berries, chantilly cream, and raspberry sauce ($7). An international wine selection is sure to slap a smile on faces' lips, and handcrafted cocktails include game-changing creations such as the herbal gimlet with acai liquer and fresh basil.
2323 1st Ave.
Seattle
Washington
Pintxo's chefs commit to using food harvested locally, transforming ingredients into Spanish-inspired dishes flavored with herbs and spices. Until midnight each night, diners nibble on small plates such as baby octopus or bacon-wrapped dates with goat cheese, the latter of which inspired the eatery's annual eating contest of the sweet, savory, and creamy bites. Beyond tapas, the menu also boasts sandwiches and a brunch that opens weekend mornings with crab cakes and chorizo scrambles whether or not the sun shows up on time.
Perhaps more extensive than the menu is the drink list, which tops off a selection of domestic and international wines and beers with classic and specialty cocktails. The mixed drinks cull international flavors; raw sugar sweetens Brazilian caipirinhas, red wine mixes up with Mexican Coca-Cola, and crème de cassis infuses the eatery's eponymous margaritas. On Wednesday nights, patrons clink their glasses while perfecting their one-hand clap during a live flamenco guitarist performance.
2207 2nd Ave.
Seattle
Washington
206-441-4042
Guadalajara North attracts Mexican-food aficionados with friendly staff, a full bar with regular happy hours, and a West Seattle location with plenty of on-street parking. Although the menu hosts Americanized standards such as taco salad and chicken quesadillas, according to the Stranger, " it's their authentic Mexican dishes that are superb." The chili verde, for example, features morsels of pork loin cooked with a tomatillo sauce and seasoned with house spices. On a warm summer evening, the restaurant's outdoor deck is an ideal spot to sip a margarita or test out napkin parachutes on action figures.
2308 California SW
Seattle
Washington
Andrew Friedman has memorized and invented a library's worth of libations. As the president and cofounder of the Washington State Bartender's Guild, he knows his way around the counter—enough to experiment with barrel-aging his own cocktails and lighting his citrus twists on fire. The shelves behind him at Liberty Bar stretch four bottles deep, according to Eater, and those bottles' spirits span continents and centuries. Andrew creates fresh "scratch" cocktails, so named because of their ingredients: hand-squeezed juice, homemade bitters, and syrups concocted in-house. Combined, they form imaginatively named blends such as the Preamble—gin, blackberry jam, and lemon juice—and the tequila-based Ultimas Palabras, which is Spanish for "last words."
Though the bar has earned a reputation as a gallery for sophisticated mixtures, Andrew maintains that it preserves a communal, down-home vibe. The servers happily suggest selections from the hundreds of whiskies, bourbons, mezcals, and locally distilled liquors, introducing patrons to new tastes instead of just sticking their favorite burger in a glass with ice. The menu also features beer, wine, and sushi rolls. From 7 a.m. to 4 p.m., however, the space functions as a coffee shop for Stumptown brews and savory pastries.
517 15th Avenue East
Seattle
Washington
206-323-9898
---