Photography & Portraits in Richardson
---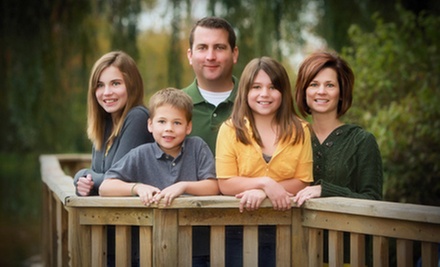 ---
Photography & Portrait Deals
---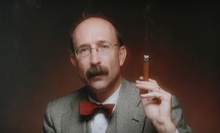 Tim Scheer captures timeless moments with comprehensive lighting, shooting & processing that produce unrivaled results
Use Today 9:00am - 5:00pm
---
Recommended Photography & Portraits by Groupon Customers
---
Though at first she pursued photography only as a hobby, graphic designer Angela Garcia-Lavin fell fully into her passion after the birth of her first child, Zoey Isabel. As she snapped photo after photo of her newborn daughter, other mothers noticed her work and began to enlist her talents. Angela has since branched out to frame candid, photojournalistic, and posed images of not only newborns and toddlers, but also expectant mothers, families, and new couples.
She often snaps photos of youngsters in a dedicated studio stocked with festive hats, set pieces, and props, although she also captures memories at locations of her clients' choosing. She conducts sessions at emerald-green parks and blooming gardens as well as quiet spots beside railroad tracks and on streets bordered by cars that have had their horns surgically removed. After each session, she translates images into glossy re-touched prints, custom handmade scrapbooks, and printed postcards that showcase her graphic-designer touch.
6112 Portrush Dr.
Fort Worth
Texas
817-372-6320
Ken, the founder of Munson-Cox Portrait Design, set up his studio with children in mind. To get genuine smiles out of adults and young ones alike, the photographers constantly reach for their fun-loving sides, ready to roll around on the ground with tots to get the perfect angles or get them smiling by debating favorite ice-cream flavors.
1015 E Road To Six Flags St.
Arlington
Texas
817-460-4042
Upgrade the framed family photos that have been hanging in your parents' home for the past 600 years with today's Groupon. Today's deal gets you a $45 portrait session and either a $40 credit toward prints and photo CDs or a 5x5 album with 20 images from As You Wish Photography.
3001 Knox St # 210
Dallas
Texas
US
Legacy Studios' master photographer, Barbara Berry, heads a team of professional photographers as they exercise their skill in capturing vivid images of children, families, mothers-to-be, and high school seniors. The studio's Masterpiece technique transforms photographs into images that evoke classic oil paintings, and a roster of pin-up packages encourage patrons to channel their inner burlesque dancer for a series of sultry photos perfect for a significant other.
In addition to photography services, Legacy Studios also offers basic digital-photo workshops, an online course, and Photoshop-training DVDs, which teach clients the ins and outs of retouching images and removing spectral photobombs.
251 Town Center Ln., Suite 2109
Keller
Texas
817-899-8280
Andrea Pender's sunny attitude seems to reflect her love of outdoor photography. A shutterbug since childhood, she has learned to channel natural light to enhance both urban and earthy settings. Her studio sits by a patch of woodland and a burbling creek often featured in her shoots. She doesn't get bored of the scenery, though, because she brings her signature chipper spirit and a fresh artistic eye to each new session.
Andrea specializes in family portraits and weddings, though she also snaps baby photos, boudoir images, and headshots. By building a comfortable repartee with every visitor, she is able to capture candid moments without first disguising herself as a piece of topiary.
3940 Ringdove Way
Roanoke
Texas
817-607-3867
Texas Photo founders Angilee Wilkerson and Jana Perez, draw from their expertise as masters of the fine art of photography to impart camera-wielding wisdom to shutterbugs in informative classes. Each morning, the formidable photographers snap still lifes of their breakfast cereal to maintain the skills that have earned them recognition from the The Center for Fine Art Photography and the Fitton Center for Creative Arts. In classroom courses, the teachers edify students about specific technical topics, such as using Photoshop to add layers, resize images, or seamlessly crop Janet Reno into every family portrait. Photo safaris meet at scenic locations such as the Fort Worth Botanical Gardens or the Dallas Farmers Market, where pupils capture photographical fodder as Angilee and Jana proffer picture-framing advice. Classes do not exceed 20 pupils in size, allowing for ample individual attention.
400 E Hickory St.
Denton
Texas
---