Richfield, MN Indoor Activities
---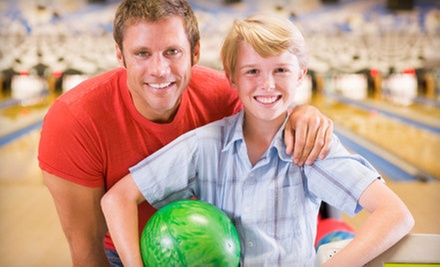 ---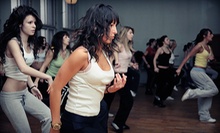 Fists and feet fly during fitness and martial-arts workouts that tone muscles with cardio, kickboxing, and dance-infused Zumba movements.
Use Saturday 5:00am - 11:00am
---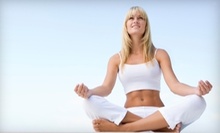 Inner Focus Flowing yoga mixes static & dynamic poses with mindfulness & meditation techniques to develop strength, flexibility & endurance
Use Saturday 6:00am - 8:45am
---
Recommended Indoor Activities by Groupon Customers
---
Discover your inner Davy Crockett with today's Groupon. For $5, you get admission to the 40th Annual Minnesota Sportsmen's Show any day from Wednesday, January 13, through Friday, January 15, at the Saint Paul River Centre. Gawk at great outdoorsy goods (RVs, motor homes, travel trailers, fishing boats), attend free fishing and hunting seminars, plan your next excursion, and witness a water-skiing squirrel purchasing a motor home.
175 W Kellogg Blvd
St Paul
Minnesota
US
Located in the Dayton's Bluff area, historic Mounds Theatre is a great spot to experience live theatre, movies, and occasional paranormal encounters. Knotareel Getaway Cruise is an interactive dinner-theater production written by Greg Eiden that features musical comedy and a gaggle of mimicking pirate parrots all named Polly. You'll ward off scurvy thanks to the show's dinner menu, which offers roasted chicken with herb vinaigrette, fettuccine or linguine (tossed with olive oil, fresh basil, and garlic), vegetable medley, field green salad, and chef's choice dessert. You'll also be supporting a good cause since the theater is home to the Portage for Youth, a nonprofit organization serving disadvantaged youth that collaborates with arts and cultural groups.
1029 Hudson Road
St. Paul
Minnesota
Minnesota Opera transports audiences into the romantic, opulent, and dangerous world of eighteenth-century Parisian high society with the opera classic that inspired the feature film Moulin Rouge!. Led by Georgia Jarman, La traviata tells of the descent of a courtesan who must repress her love for a younger man and her obsession with anything in a ruffled collar. The opera—featuring such timeless arias as the intoxicating opener "Libiamo Ne' Lieti Calici" and the tender "Un Di, Felice Eterea"—is sung in Italian with a translation projected above the stage for those following along from their seats. Audience members choosing not to spend their night at the opera reading can simply listen to the soaring score of Giuseppe Verdi's masterpiece, which perfectly captures the passion and underlying sadness of its world of beauty-obsessed libertines, much like a dove's song captures the feeling of putting your toe socks on the wrong feet.
345 Washington St.
St Paul
Minnesota
For $7, today's side deal gets you a general ticket to one of two opening weekend night performances of Pangea World Theater and Teatro Del Pueblo's production of The House of Bernada Alba (a $15 value). Choose from Saturday, April 10th, or Sunday, April 11th, both at 7:30 p.m. at the newly remodeled SteppingStone Theatre in St. Paul.
55 Victoria Street North
St. Paul
Minnesota
With only three home-turf games remaining in the season, cheer on the Twin Cities' fearsome squad of sassy ladies as they run, pass, tackle, kick, shimmy, teleport, twirl, and crank call their way across the gridiron. But don't expect any shortened fields, wussy tear-away flags, or altered rules just because the players have little use for a cup—this is straight-up football, right down to the earth-shaking QB sacks, high-flying Hail Marys, and tackles that pack their own crater. This hard-hitting action, coupled with intricate strategic plays, provides more entertainment than a shaky washing-machine race through a corn maze. Additionally, on May 8, Burnsville High School will host a BirdieBall golf tournament prior to the Vixen game (not included with the Groupon), which will feature par 3 holes, field goal drives, various prizes, and an opportunity to pair football with the most brutally unforgiving of sports.
600 E Highway 13
Burnsville
Minnesota
For 53 years, the Saint Paul Chamber Orchestra has engaged eardrums with a vast repertoire of classical masterpieces and 128 newly commissioned works, earning 15 ASCAP awards for its adventurous programming. This season, the distinguished troupe hosts a quintet of internationally acclaimed artistic partners, a group that consists of visiting conductors, singers, fog horns, and musicians whose varied styles diversify the orchestra's huge selection of performances. During a marathon concert season, the orchestra's nimble bows and lusty horns leap and dash through the notes of Mendelssohn, Schubert, Haydn, and Mozart in dozens of concert dates. Awe strikes audiences during a rousing performance of Beethoven's Piano Concerto No. 1 (November 25–27), and Dawn Upshaw—recipient of a rare MacArthur Genius Award—sings sweetly in "Upshaw Sings Ravel and Debussy" (February 16 and 18). Many Friday and Saturday performances also include free preconcert discussions, which bring scholars, guest artists, conductors, and musicians to chat with audiences about the upcoming performance and their favorite mac 'n' cheese recipes.
345 N Washington St.
St Paul
Minnesota
651-224-4222
---