Restaurants in Richfield
---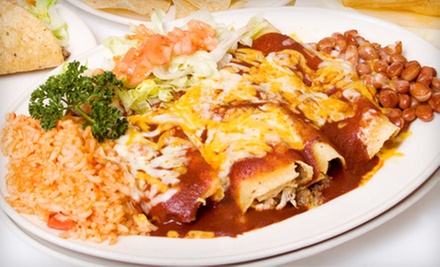 ---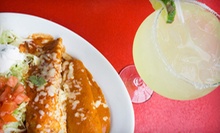 Use Today 11:00am - 10:00pm
---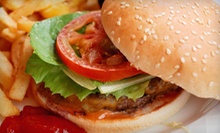 Waffle fries and burgers are washed down by cocktails on an outdoor patio; the eatery hosts live music and a weekly fish fry
Use Saturday 12:00pm - 4:00pm
---
Recommended Restaurants by Groupon Customers
---
Named after the early-morning first shift for crew aboard seafaring vessels, First Watch ensures chefs arrive at work with the rising sun, chopping fresh produce, baking muffins, and mixing french toast batter each day. As guests arrive, perky servers greet them with an entire pot of Sunrise Select coffee, as well as the morning paper and free WiFi. Since 1983, First Watch's carpe-diem philosophy has spread to more than 100 locations across 13 states, pleasing crowds with thin, sweet crepes and fluffy whipped eggs, hash brown skillets, and enormous multigrain pancakes. Recently placed at the top of a Consumer Reports list of best family restaurants, First Watch takes the customer experience seriously. Chefs focus entirely on crafting nourishing sunrise feasts and midday meals, shunning afterthoughts of steaks and burgers for edible masterpieces of omelets, belgian waffles, homemade biscuits, and wholesome lunch salads and sandwiches.
17550 W Bluemound Rd.
Brookfield
Wisconsin
262-754-5900
Each night at Tokyo Sushi & Grill Japanese Steakhouse, chefs fire up six hibachi grills and flip shrimp, scallops, and swordfish atop the sizzling iron griddles and directly in front of guests. In addition to the hibachi chefs' flashy knife work, the casual eatery showcases more subtle Japanese culinary traditions. At the sushi bar, experts gingerly roll up fresh seafood, and in the kitchen, chefs swathe shrimp in crispy tempura batter with the same level of care a NASA scientist takes when coating the Space Shuttle's flameproof resin on the base of his cigar.
12900 W Bluemound Rd.
Elm Grove
Wisconsin
262-789-8383
While Taste of India's modest mall location may cause some to pass by without a second glance, it belies authentic, flavorful cuisine and courteous service that consistently earn rave reviews from a loyal customer base. The eatery is best known for its lunch buffet, which sustains hungry diners with more than 20 platters of Northern and Southern Indian cuisine separated by a neutral territory of desserts. The full menu offers lamb, chicken, and beef curries, tandoori specials, and refreshing scoops of mango ice cream.
17800 W Bluemound Ave.
Brookfield
Wisconsin
262-796-8200
German-born chef Mike Richie surrounds his culinary stylings in the upscale environment of The French Country Inn on the Lake, a history-rich haven with ties to the Chicago World's Fair and gangsters of yore. The seasonal menu merges elements of European cuisine and contemporary American traditions to forge dishes that complement the dining room's rustic décor and view of Lake Como, which reflects the stars at night to keep them out of guests' soup. In fine weather, diners can enjoy their continental fare amid an all-natural symphony on the lakeside patio, while the music schedule regularly features manmade melodies to entertain those on the inside.
W1490 W End Rd.
Lake Geneva
Wisconsin
262-245-5756
Spitfire Pub & Grill hums with the sounds of trivia questions and live music from local bands and artists on open-mic nights. Amid the lively atmosphere, guests swig local beers and wine while devouring hot-dog sliders, fish 'n' chips, and shredded-beef flatbread with a smoky barbecue glaze. They relax at hardwood tables inside or beneath the blue umbrellas dotting the expansive outdoor patio, which plays host to numerous flat-screen TVs broadcasting the Brewers game or an intense staring competition.
N51W34911 Wisconsin Ave.
Okauchee
Wisconsin
262-567-4146
Melthouse Bistro elevates a favorite childhood classic with its innovative roster of gourmet grilled-cheese sandwiches. The menu lists handcrafted creations such as The Arla whose buttered brioche loaf clasps Wisconsin havarti, candied pecans, and sweet-spiced apples. Each crispy medley of veggies, cheeses, and meats—which range from The Brasserie's braised short ribs to the hand-battered fried chicken of The Buffalo Bill—sidles onto plates tucked between locally baked artisan bread from Breadsmith. The bistro looks to local farms for its produce as well, prizing the down-home vibe of made-from-scratch meals over the artificial hum of fluorescent-light hoagies. Suggested wine and craft beer pairings whisper under each item listed on the menu, fleshing out the gustatory revelry.
The Melthouse's merger between modest and stylish cooking has garnered praise from OnMilawukee.com, the Journal Sentinel and A.V. Club Milwaukee, which praises the "delicious sandwiches, solid sides, and stellar service." Its decor mirrors the edibles, walking the line between rustic and modern: wood reclaimed from a century-old granary decks the walls, while floor-to-ceiling windows and metallic stools flaunt crisp edges.
1857 East Kenilworth Place
Milwaukee
Wisconsin
414-271-6358
---