Education & Classes in Richmond
---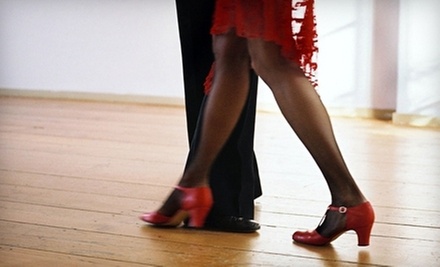 ---
Education & Classes Deals
---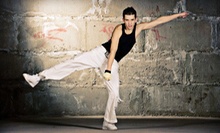 Use Monday 2:30pm - 5:30pm
---
Recommended Education & Classes by Groupon Customers
---
Building strength and flexibility doesn't have to be boring. At the Vancouver Circus School, classes allow you to exercise your artistic side as your try your hand at challenging workouts on the tightwire, trapeze, or aerial silks that hang from the ceiling. The All-Around Circus program is the most comprehensive, allowing adults, teens, and even preschoolers to sample the different big-top arts. Students get to hone their trampoline-jumping and hand-balancing skills, which may grant them greater agility during workouts or heists in the Smithsonian's heavily guarded bounce house. They'll also be able to acquaint themselves with the use of yo-yos and devil sticks.
Most of the classes are for recreational purposes, but students who want to take their skills to the next level can consider the school's Ring Master program. During this program, they'll commit to more training under the school's top coaches to eventually transform into a professional circus artist.
810 Quayside Dr., Suite 212
New Westminster
British Columbia
Based at Kamloops and Boundary Bay Airport, Canadian Flight Centre has used its fleet of small aircraft to train more than 3,000 professional and recreational pilots since its inception in 1979. After a thorough ground-school education, potential commercial and private fliers hop into planes for flight training. Instructors utilize the region's unique proximity to coastal mountains and the Pacific Ocean to teach specific mountain checkout or water-related flying and instrument skills. They outfit their instructional aircraft with all the controls, instrumentation, and capabilities necessary to imbue industry-standard proficiency.
Along with the support of amiable and highly seasoned flying instructors, students are able to use grants, scholarships, and other kinds of financial largesse thanks to Canadian Flight Centre's accreditation from issuers that include the Private Career Training Institutions Agency of British Columbia.
3-4335 Skeena St.
Delta
British Columbia
604-946-7744
In addition to being one of the Pacific Northwest's most well-known equipment purveyors for culinary artists, boasting a retail space that brims with a seemingly endless variety of pots, pans, and paring knives, Cookshop also recruits 100 of the region's top chefs and wine experts to serve on the Cookschool faculty. The school curriculum encompasses a variety of global cuisines—including Thai, Italian, and Indian—and demonstrates the finer points of dessert with classes such as Wilton cake decorating and Chef Survival 101: Self-Defense with a Melon Baller.
3-555 W 12th Ave.
Vancouver
British Columbia
604-873-5683
At Indigo Food Cafe, vegan chef, café owner, and Ukrainian polyglot Lovena Galyide orients taste buds toward uncooked fruit, nut, and veggie dishes in an effort to jump-start the body's natural healing process. A high tea menu pairs organic, fair-trade teas with bite-size treats including collard rolls, kale chips, and berry cheesecake, and a dinner menu includes collard roll-ups and stuffed portabella burgers. Desserts range from healthy indulgences such as coconut cream pie or lemon goji bars that are also served at breakfast. Lovena also leads classes to help raw foodies bring her café's nourishing dishes into their own kitchens. During intro classes or more focused sessions on desserts or beauty, Galyide unveils the health benefits and top-hat-decorating potential of figs, coconuts, nettles, and other vitamin-crammed superfoods as her students make and eat kale chips and almond milk and learn to use vital appliances from food processors to dehydrators.
2589 W 16 Ave.
Vancouver
British Columbia
604-537-7288
At Purple Castle Brewing's 4,300-square foot brew house, aspiring vintners create their own delicious red and white wines during brewing, bottling, labeling, and corking sessions. Amid rustic wooden barrels and shiny metal vats, seasoned wine experts teach visitors how to ferment, bottle, mature, and kennel-train a batch of fine wine. Patrons crush flavor-filled grapes such as an off-dry German gewtraminer or a rich Australian shiraz, crafting their own labels to slap on their handmade potables. Each 23-litre batch fills up to 30 750 mL bottles and lasts for up to two years, supplying amateur winesmiths with a good start to a collection or plenty of thoughtful gift ideas for any occasion.
2-2741 Skeena St.
Vancouver
British Columbia
604-438-3766
Stepping to the tune of her husband's guitar, celebrated flamenco performer Rosario Ancer bridges continents with her knowledge of dance. She trained in Spain and toured in multiple countries before opening Centro Flamenco in 1989, where she and her instructors pull from cultural, musical, and choreographic teachings to guide their students. All the while, Rosario deftly walks the tightrope between authenticity and evolution. Her regular travels to workshops and shows in Spain imbue her lessons with history, yet she hopes to see the art form flourish in experimental ways, inciting guests to stretch their creative muscles during classes.
Rosario exposes amateurs and advanced dancers alike to flamenco's commanding rhythms. As her pupils progress, they learn more about the social significance behind the moves, and eventually sync their kicks to stylized guitar strums. Whether they are mastering simple beats or preparing for a theatre piece, the studio sets them on a structured track, which ends when their smouldering glance can set a tablecloth on fire.
102-2083 Alma St.
Vancouver
British Columbia
604-737-1273
---