Professional Services in Richmond
---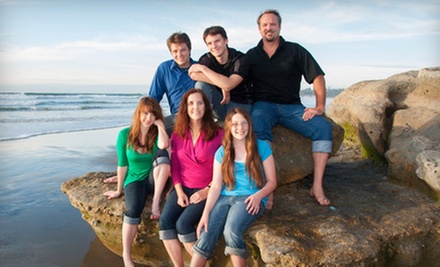 ---
Professional Service Deals
---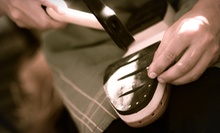 Cobblers breathe life into old or worn shoes by refurbishing soles and fixing heels in a shop open for more than half a century
Use Today 7:30am - 5:00pm
---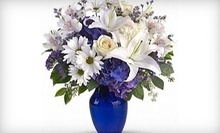 Florist crafts artful bouquets fitting for all occasions, from autumnal arrangements to romantic bundles composed of kaleidoscopic flowers.
Use Thursday 7:30am - 1:00pm
---
Recommended Professional Services by Groupon Customers
---
The Alameda outpost of Martinizing Dry Cleaning has a clear strength: getting clothes back to customers quickly. The franchise earned the Martinizing company's 100% quality and service rating five separate times in recognition of its ability to return clothes promptly. Credit the outfit's same-day service guarantee, which holds that clothes brought in by noon can be returned by 5 p.m. Other policies are equally convenient for customers; the store is open late on weeknights and doesn't vandalize local street signs to make it harder to find your way there.
2210 S Shore Center
Alameda
California
510-523-6033
[[m:####Jack's Shoe Repair
Established in 1951, Jack's Shoe Repair restores worn-down loafers and broken heels to pavement-pounding service with repairs performed on the same day. The cobbler also vends new footwear by brands such as Clarks, Privo, and Rockport, and keeps kicks kicking with a suite of shoe-care products. Favorite handbags, briefcases, or purses get a new lease on life as craftspeople mend broken straps and patch up worn spots caused by everyday activities, such as trying to smuggle lava out of Hawaii.:m]]
388 Market St., Unit 101
San Francisco
California
415-989-9434
Connect the Dots helps nonprofits, shelters, and low-income housing properties reduce their environmental impact by retrofitting their buildings. It supplies conservation materials and tools, implements frameworks and support structures for future action, and tracks water and electricity usage to ensure organizations see the immediate results of their environmental efforts. The financial savings incurred can help these organizations allocate funds to fulfill their missions. Since its inception, Connect the Dots has greened 116 facilities with 36 organizations, saving 8.7 million gallons of water, 843 pounds of waste diverted from landfills, and 158,000 kWh of electricity.
215 Lisbon St.
San Francisco
California
With a faction of former law-enforcement agents and licensed private investigators at the helm, International Spy Shop stands as a mecca to surveillance and security with its arsenal of custom equipment and investigative services. Clients can detect and eliminate bugs, hidden cameras, and worried mothers hiding behind computer monitors with the staff's professional advice and the equipment brimming from the shop's shelves and display cases. If home surveillance is what a customer needs, the shop's staff can equip them with a bevy of digital recorders, nanny cams, and vehicle surveillance systems. Customers can also take investigative matters into their own hands by enrolling in the shop's private investigation classes, and fend off intruders after Dux Ryu Ninjitsu training sessions. An airsoft shooting range allows clients to practice their marksmanship and compete with friends, and younger private eyes can practice their secret-agent skills with tricks, toys, and spy gear.
555 Beach St.
San Francisco
California
US
415-775-4779
Hamilton Family Center works to transition more than 300 families into permanent housing every year and prevent its clients from becoming homeless with a comprehensive array of housing solutions and support services. The organization places families with sustainable income into permanent housing and provides shallow-rent subsidies and support services to help them achieve stability. Furnishings help turn the new houses into livable spaces, and monthly food boxes, job training, health screenings, financial-literacy coaching, and afterschool activities for children foster a community atmosphere and encourage personal advancement. After placement, case managers and family therapists work with the families to maintain their housing situations and rebuild their lives.
1631 Hayes St.
San Francisco
California
As a local affiliate of Habitat for Humanity International, Habitat for Humanity Greater San Francisco partners with families, community volunteers, and donors to build affordable homes for residents with low incomes in San Francisco and Marin, and on the Peninsula. To date, the organization has built more than 160 homes, with 36 new dwellings currently under construction.
Other projects include the Neighborhood Revitalization Initiative. Through this program, Habitat Greater San Francisco works alongside community partners and residents to respond to community-identified needs, whether that means refurbishing a youth center, repairing a resident's roof, or creating a community garden.
645 Harrison St., Suite 201
San Francisco
California
---