Nightlife in Rio Rancho
---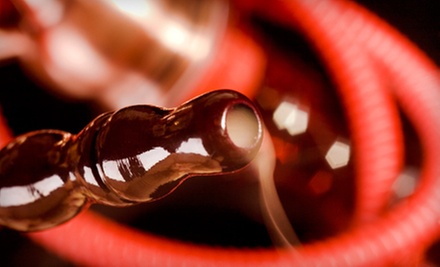 ---
Recommended Nightlife by Groupon Customers
---
In appearance, noise, and flavor, Uptown is the platonic ideal of a sports bar, replete with darts, pool, and trivia nights. But when it comes to the games themselves, the relationship is brazenly amorous. Big-screen TVs stay tuned to worldwide athletic matchups, while theme rooms such as Lobo Land and 19th Hole keep you in the zone for the extreme exertion of focusing your eyes.
6601 Uptown Blvd. NE
Albuquerque
New Mexico
O'Niell's sports all the usual accoutrements of Irish pub¬–Celtic culture, like open-mic events, dark and mysterious pints, and trivia nights, and a few unusual ones as well, such as works from local artists dotting the walls, a modest gluten-free menu, bartenders in druidic robes, and a few actual Irish car bombs here and there to keep things exciting.
4310 Central Ave. SE
Albuquerque
New Mexico
Coaches Sports Grill blows the whistle on a menu of sporty bar fare. Upon ambling into Coaches' pennant- and picture-framed interior, hopeful customers are whelmed by a choice of 22 beers, 10 wines, and potent elixirs handed over from the bar, stacked so high that top bottles are reached via ladder. Draft starter-picks such as fire-roasted green-chili strips ($6.99) and cheese-capped Texas chili fries ($5.99). Burgers ($6.99–$8.29) and sandwiches ($6.29–$7.99) defer starvation long enough to order a New York strip ($13.99) and chicken chimichangas ($8.99). For dessert, habitués savor honey- and cinnamon-topped fried ice cream ($3.99) or Coaches sundae ($4.59), a homemade brownie and ice-cream combo topped with chocolate and caramel syrup.
1414 Central Ave. SE
Albuquerque
New Mexico
The Duke City Improv Festival welcomes 13 comedy acts, from local performers to visiting teams from Chicago, Phoenix, and Oklahoma. Support The Gryffindorks, Albuquerque's longest-running improv team, or indulge sadistic funny bones with Stretchin' It, an adult-oriented troupe from Oklahoma City that employs media and song to entertain and offend in equal measure. Three different groups from Phoenix battle for back-home bragging rights and to determine who will perform at halftime of the next Super Bowl, and the local laugh-lobbers from No Holds Bard improvise their way through "forgotten" Shakespearean texts. Frosty brews from the nearby Tractor Brewing Company grease gullets on Saturday nights, and a slate of improv-enhancing workshops are available for an additional $15 each.
100 Gold Ave. SW, Suite 112
Albuquerque
New Mexico
505-404-1578
Knuckeheads features a menu that delivers massive flavors to stomachs that are trying to watch a game on TV. Try an appetizer of jalapeño or regular cheese sticks to set the pub-grub mood ($5.95) before ordering a knuckle sandwich, heaping with fist-free flavors of turkey, ham, bacon, American, Swiss, avocado, lettuce, tomato, green chile, and mayo ($8.95). For a quick cram during a commercial break, devour an all-beef hot dog ($2.50), or if you want a culinary companion for an entire boxing match, opt for the hickory-barbecue St. Louis–style pork ribs, with your choice of sides (half rack, $9.95; full rack, $13.95).
3230 Coors Blvd. NW
Albuquerque
New Mexico
The Barley Room transports customers on a gustative voyage of hearty pub fare and thirst-quenching beers served in a sports-centric atmosphere. The menu is stocked with nine different gourmet burgers, ranging from the geographically specific Left Coast burger, topped with avocado, monterey jack cheese, and jalapeños ($9), to the plains-swept 8-ounce Bison burger ($9). Pub-goers can cleanse their esophagi or proclaim their pleasant dispositions with a 22-ounce Arrogant Bastard ale ($7) from the expansive beer menu, which boasts a selection of more than 20 beers on tap and a collection of bottled brews.
5200 Eubank NE
Albuquerque
New Mexico
---