Shopping in Rio Rancho
---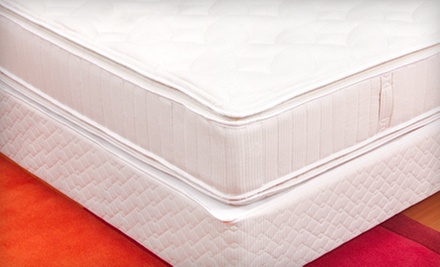 ---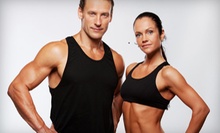 Stocked shelves of fat burners, post- and pre-workout vitamins, supplements, and essential fats for muscle building
---
Recommended Shopping by Groupon Customers
---
PPFA–certified framer Colgate Craig fashions customized frames that spotlight magnificent works of art, photographs, and precious memorabilia. Frames bedeck pieces of all sizes to complement room décor, and conservation-quality protection preserves photos and memorabilia from aging with acid-free materials, UV-blocking glass, and cryogenic time capsules. Shadowboxes display larger, three-dimensional keepsakes securely on walls, and hand-carved frames and glass etchings offer customized touches to special pieces. The shop also displays a variety of local artwork, including ceramics, sculptures, Native American art, and stained glass. For patrons' convenience, the gallery offers delivery, shipping, and installation services, creating an easy way to get art into your home without the hassle of breaking into an art museum.
5809 Juan Tabo Blvd., Suite B
Albuquerque
New Mexico
505-294-3246
Albuquerque The Magazine packs its monthly glossy with colorful displays of city happenings as well as features, shopping tips, and interviews with local notables. Peruse the culture section for the scoop on arts events, plan cuisine outings with the restaurant guide, or browse the pet section to learn about doggie wedding venues. The photo-filled ode to New Mexico's largest city distinguishes itself with its community involvement, its insider coverage of local goings-on, and its aesthetic contribution to mousy coffee tables.
30 Rainbow Rd. NE
Albuquerque
New Mexico
For more than 30 years, owners David and Shelly Swope have specialized in preserving and showcasing works of art in frames that are masterpieces in their own right. On a design floor packed with more than 5,000 frame samples, clients can border an oil painting in a custom metal frame or trap an action-hero poster behind sturdy glass without fear of violent reprisal. The highly trained design team employs computerized mat cutting for multihole layouts or precisely beveled edges. While waiting on a custom creation, clients can peruse Frame Game's large selection of limited-edition prints, posters, and framed art to accent a mantel or cover up the hole formed by a tae bo mishap.
4730 Jefferson St. NE, Suite A
Albuquerque
New Mexico
505-884-4915
Hawk's Tri-Cycle outfits athletes with industry-tested gear for biking, running, and swimming. Road bikes, cyclocross bikes, and mountain bikes beckon from the store's stables alongside cycling parts and gear. Fittings ensure that pedalers pair up with the ideal cycle, and mechanics at the repair shop do everything from fixing flat tires to performing complete overhauls and removing the training wheels from your penny-farthing. Hawk's Tri-Cycle's wide selection of running gear and shoes prepares fleet feet for the open road, and the racks of fitness apparel help athletes excel at any sport, from swimming to competitive sweating.
10701 Corrales Rd. NW , Suite 19
Albuquerque
New Mexico
---