Things to Do in Ripon
---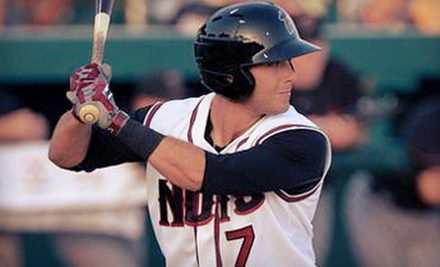 ---
Recommended Things to Do by Groupon Customers
---
Vintage Gardens is a compound replete with blossoming foliage and year-round flora that create picturesque backdrops for special events. A walk through the gardens treats eyes to scenic vistas and flowering plant life, and a stroll to the gazebo may conjure lingering memories of romance left by the many couples who have tied the knot beneath its peaks. Originally a private residence in the nineteen thirties and a meeting place of the Knights of Columbus, the grounds now contain ample space for events and special occasions and a café with a menu and catering options designed by Chef Rigo. With a professional staff and fully equipped facilities, Vintage Gardens is ready to accommodate weddings, banquets, and special events ranging from community get-togethers to public readings of books on tape.
4342 Dale Rd.
Modesto
California
The experienced staffers at H2O Craft Rentals tend a fleet of fully equipped patio boats, Yamaha jet-skis, ski boats, and XCR series fishing boats. Each craft comes equipped with amenities that suit its purpose, with patio boats featuring with barbecues for grilling the day's catch and fishing boats bearing a fish finder to garner an advantage in games of Marco Polo. Customers can launch right from the marina or take advantage of the tow-and-go service and load vessels onto a trailer to ferry to a different body of water. This service enables boaters to cruise a range of area waters, whether coasting across the California Delta, Don Pedro Lake, and Lake Camanche, or plumbing the waters of Lake Tahoe for mackinaw trout and salmon.
12450 Grimes Rd.
Tracy
California
800-979-7368
Dive High's instructors teach students how to hang-glide with ease and safety. In beginner's lessons, they'll learn fundamental skills such as taking off, landing, and how to call your hang glider back to your arm if it flies off on its own. The lessons become more in-depth over long-term courses, eventually allowing students to take sustained flights over the San Jose area.
5749 S Tracy Blvd.
Tracy
California
For four generations, the Cutter family has tilled the land and reaped the harvests of Countryside Farms. The farm opens its gates to strawberry picking in the early summer months, and to cherry picking in June. As the seasons evolve, so do the attractions. When pumpkins reach their peak of ripeness, which is right before they turn into carriages, the farm hosts fall-themed attractions including hayrides and corn mazes. In addition to growing different crops, the farm houses a variety of friendly animals—Quackers the duck, Thanksgiving the turkey, and Dewey the horse, to name a few.
6666 E. Main St.
Stockton
California
Lucky Fest helps revelers safely usher in America's greenest holiday by gathering 25 custom-built pubs along a single stretch of 11th Street. Each makeshift mead hall has taken on a unique theme for St. Patrick's Day. Guests can visit Grace O'Malley's Fantastic Voyage to enjoy a drink at a 16th-century pirate-themed alehouse built on a converted clipper, then swing past MacGowen's Karaoke Bar to belt out a favorite tune or deliver a rousing pep talk backed by Pointer Sisters tracks. Funny bones are tickled by visiting comedians from around the country during a drop-in at Patty O'Flynn's Comedy Shop, while the Irish Bar Bar Shop's barber chairs welcome visitors to stop in for a quick trim before they head to The Docks to pose for a souvenir photo with the Sea Maiden of the Celtic Sea.
930 11th St.
Modesto
California
209-579-2901
The beauty of little ladies blossoms at Hollywood Princess, a party facility that hosts birthday galas, boutique soirees, and general revelry for girls aged 4–12. Burgeoning beauties revel in grown-up style glam, while friendly staff members polish nails to a sparkly sheen, create striking up-dos, or help hands cull their own scented gloss. To extend the adventure, the boutique also stocks a broad selection of princess wands, girls birthday boutique clothing such as pettiskirts, birthday number tops, custom tutus along with a wide variety of all holiday clothing.
901 N Carpenter Rd., Suite 31
Modesto
California
209-527-1668
---