River Falls, WI Health and Fitness
---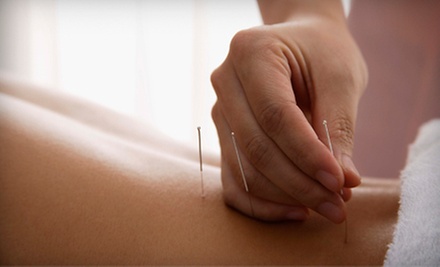 Brooklyn Park - Maple Grove
---
Recommended Health & Fitness by Groupon Customers
---
Phil Martens, 501Fit's founder, invented the patented G-Werx system to orchestrate his versatile, small-group strength-training workouts, which have been named to Minnesota Monthly's Best of the Cities list and chronicled in the New York Times in 2008. A one-on-one consultation with Phil helps determine each student's personal fitness level, which pinpoints the appropriate G-Werx program best suited to their abilities and goals. The 45- to 90-minute training sessions deploy tactics from an arsenal of more than 100 moves, using free weights and a patented lifting machine to target particular muscle groups, such as legs, buns, and abs; chest, shoulders, and triceps; or heads, shoulders, knees, and toes. Each session's energetic trainer pairs with trainees individually, ensuring that persistent perspirers have access to feedback and undiluted encouragement.
501 S Washington Ave., 3rd Floor
Minneapolis
Minnesota
US
612-767-4415
Today's deal can boost your healing factor into Wolverine territory without having to undergo outpatient adamantium injections. For $37, you can get a full exam, consultation, and adjustment from either Whole Family Chiropractic in St. Paul (a $135 value) or The Family Wellness Institute in Minneapolis (a $147 value).Skeletons: Chiropractors typically work their magic through skin and muscle, but direct access to the vertebrae will allow them to realign your boney corpus, whether you're preparing for a night of singing Cab Calloway in a cartoon cemetery or recovering from the arduous cycle of perpetually dropping from the rafters on a system of pulleys and wires.
2221 Ford Pkwy #200
St Paul
Minnesota
US
Naturally remedy health-related woes with today's Groupon: for $35, you'll get a 75-minute consultation and session at Point Acupuncture and Asian Medicine, a $70 value. Your initial session includes a plan-determining discussion and acupuncture treatment (which may involve a combo of cupping, moxibustion, and/or electric stimulation).Independently wealthy, Raines accepted only kindness and handwritten letters of thanks in exchange for his services. Riding alone on his motorcycle, Diana, Raines stopped in his rambles just long enough to thwart local corruption, do some acupuncture, and capture the heart of any woman foolish enough to fall for him. A movie featuring Reno Raines, rogue acupuncturist, is set to be released soon, tentatively titled The Acupuncturist Who Travels Around and Gets Into Adventures.
236 S Cretin Ave.
St Paul
Minnesota
US
Spin, sweat, and sculpt with today's transformative Groupon. For $30, you'll get a five-class pass to The Shed, a workout workshop catering to exercisers at all levels that's located inside an actual building. The Shed's a brand-new fitness endeavor, with a shiny new studio, from the owners of the highly regarded The Burn Studio in Burbank, California. The Building: A single door, no windows. Perfect for holding old junk or a couch to crash on.Is It a Shed?: No, it's a storage space, though sleeping in the storage space is strongly discouraged by Adamo Holdings, owner of The Store Spot.
2800 S Lyndale Ave
Minneapolis
Minnesota
US
Debut feisty kicks and perfect punches learned from using today's Groupon and dazzle fellow holiday partygoers into a standing ovation. For $35, new students can get one month of unlimited classes in martial arts, self defense, kickboxing, and more at Minnesota Kali Group, a state-of-the-art, multi-level, martial arts multiplex that will not only teach you the skills to enter a Mortal Kombat tournament, but also teach you why you shouldn't.Follow @Groupon_Says on Twitter.
4532 Chicago Ave S
Minneapolis
Minnesota
US
Pilates is fast becoming the number-one exercise in America, right after walking and cow tipping. Join the craze with today's Groupon, which gets you five Pilates mat classes for $35 at Alotapilates, a $100 value. The certified instructors at Alotapilates have been shaping bodies, attitudes, and adorable clay ashtrays since 1997. Mat classes are offered on Monday, Tuesday, Wednesday, Thursday, and Saturday at convenient morning and evening times, so it's easy to slip in a workout before work or after a long day of bow hunting. Check out Alotapilates' class schedule for class times and call ahead to schedule your class. The neighbor's dog has eaten all of your prized flowers: Don't fly off the handle and create a rift between you and your neighbor that no amount of friendly fence talk and accidental-mail exchange can heal. Simply compromise by asking his dog to marry you. The bonds of matrimony will be even stronger than those of pet ownership, and soon the phrase "that filthy mutt is tearing up my flowers" will be replaced with "my lovely spouse is working in the garden." Congratulations!
6418 W Lake St
St Louis Park
Minnesota
US
---
---
Health & Fitness Deals - Recently Expired
---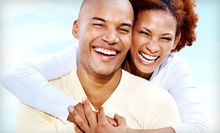 Dental duo restores smiles with natural-looking crowns over the course of several visits
---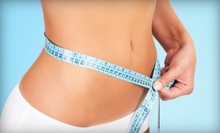 Laser shrinks fat cells by emulsifying triglycerides, which help to facilitate inch loss for spring break or other events
---
---