Things to Do in Rochester Hills
---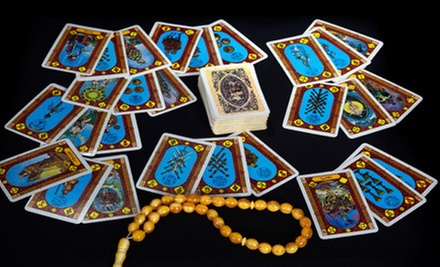 ---
Recommended Things to Do by Groupon Customers
---
At Sea the World Scuba Center, divers emerge with the tools needed to explore underwater alcoves ranging from shipwrecks to quarries to ocean reefs. The business's clientele matches the diversity of these diving locations, with athletes, retirees, and aspiring marine biologists all walking through its doors, brought there by their love for scuba diving.
To foster this passion, Sea the World Scuba Center employs a team of certified instructors who follow the PADI curriculum to turn novices into expert scuba divers. In addition to open-water certification, they teach more specialized courses on the skills needed to rescue dive or turn professional and start a career cleaning the fish tanks of wealthy giants.
At their shop, Sea the World Scuba Center's staff also sell the gear required to traverse underwater landscapes. Described by manager James Mott as "the most heavily stocked scuba center out there," the shop brims with items from brands such as Oceanic and Aqua Lung.
29480 W 10 Mile Rd.
Farmington Hills
Michigan
248-478-6400
Since 1950, the neon lights outside the Waterford Rolladium have beckoned skaters to the brightly colored rink. Inside, DJs spin top-40 hits and oldies from a towering DJ booth as guests circle the boards beneath a shimmering disco ball. The snack bar refuels patrons, and a game room gives respite from figure eights or shooting the moon by attempting to throw a skate at it. To hone eight-wheeled maneuvers, professional instructors lead lessons and classes, teaching beginners as well as those interested in competing in figure or speed skating.
4475 Highland Rd.
Waterford
Michigan
248-674-0808
At Five15's weekend bingo matches, players don't come to win a jackpot or to appease their grandmothers. They come for the drag queen hostesses and their good-natured abuse, adult humor, and vivacity. A rotating roster of queens includes Hershae Chocolatae of America's Got Talent fame, Mr. Joan Rivers, and the acerbic comedienne Queen of Mean. Clustered around round tables, sipping smoothies or chai lattes from the full coffee bar, the patrons of Drag Queen Bingo defy categorization—gay, straight, men, women, and even the occasional 90-year-old, according to the Detroit Free Press. Each patron is fair game for the hosts' humorous darts, especially when they pick up their prizes. Historically, adult-themed prizes have included mugs, T-shirts, and clippings from the Wall Street Journal. _ Detroit Free Press_ quotes a patron as observing, "It's not my mother's bingo. It's nobody's mother's bingo."
515 S Washington Ave.
Royal Oak
Michigan
248-515-2551
Bounce Around Rental spices up gatherings with bright red, yellow, and blue bounce houses that let partygoers of all ages popcorn about to their heart's content. The company, certified by the Safe Inflatables Operators Training Organization, dispatches staff members who promptly set up inflatable structures before birthday bashes or extraterrestrial welcome parties, then return after the event to efficiently disassemble and whisk away the structures. In between visits, jumpers can ricochet until they're out of breath, play lively games of tag, and clamber up a blue incline while grasping yellow, red, and green handholds before whooshing down the slide.
2670 Harrow Way Dr.
Shelby Twp
Michigan
248-240-2416
With its rotating cache of handmade accessories, including wooden picture frames, necklaces, and fuzzy scarves, Simply Creative Boutique feels more like someone's inviting living room than an arts-and-crafts studio. A constantly changing roster of classes taught by owner Jennifer Kaczmarek encourages artists of all skill levels to try their hand at such specialties as creating a piece of jewelry or weaving a basket out of newspapers. Kaczmarek enhances her studio's community vibe with conversational blog posts, informing her customers about upcoming open houses, giveaways, and grudge matches between the warring Decoupage and Macramé families.
52132 Van Dyke Ave.
Shelby Township
Michigan
586-737-7769
---