Things to Do in Rochester
---
---
Rochester Things To Do Guide
When it comes to Rochester, New York, size doesn't matter. With an area of only 37 miles, the city is always active, bursting with both nightlife and daytime activities. Whether it's entertainment or family fun, there are plenty of exciting things to do in Rochester.
There are many Rochester attractions for the entire family. Kids and kids at heart will want to stop at the National Museum of Play, located in Manhattan Square. Children can ride on the train or carousel after playing at one of many exhibits. Triumph over evil with a comic book battle or take part in a pop-up book story; there is no end to the fun. Once playtime is over, take a tour and marvel at the old toys of decades past that are on display. The museum is also home to one of the largest living aquariums in the country, drawing in children and adults alike.
Music lovers can go for a night out at the Rochester Philharmonic Orchestra. Concerts and events are hosted regularly and range from family concerts, orchestra, and even free concerts. Deals can always be found at the box office located on East Main Street.
A long day of fun Rochester activities can certainly work up an appetite. Dining out in Rochester is a made simple too, with cuisine from all walks of life. Family restaurants and upscale eateries abound in the city. Order a pie or a "SuperSlice" at the locally owned Salvatore's Old Fashioned Pizzeria, or if fine dining is on the menu, order juicy steaks and choose from a lengthy wine list at Scotch 'n Sirloin. For a more adventurous dining experience, have a bite at the Dave's Sidewalk Cafe, one of the only street vendors in Rochester.
Get a taste of learning, eating, and fun stuff to do in Rochester, and enjoy the realization that great things oftentimes come in small packages.
Kids and kids at heart will want to stop at the National Museum of Play, located in Manhattan Square.
Recommended Things to Do by Groupon Customers
---
The Little Theatre brings a roster of reel wonders to Rochester, with a slate of films running the gamut from quirkily mainstream to accessibly indie. Cinephiles can nab tickets (evening showings: $8, weekend matinees: $6, seniors: $5, children 5–12: $5, and students on Sun.–Thurs.: $5) to any number of upcoming features appearing on The Little's five flickering screens, such as the risqué Ewan McGregor dramedy Beginners or the sardonic sojourn documented in acclaimed director Michael Winterbottom's The Trip. A slew of other silver-screen selections are sure to satisfy moviegoers from all walks of taste. The Little's 70-seat, jazz-infused café pitches in to delight the less movie-centric senses of taste, spidey, and smell, with its eye-fetching collection of local artwork and appetizing menu of rich quiches ($8) and grilled paninis ($9). A fluid fleet of specialty coffees ($1.50–$3.75), globetrotting vinos ($6/glass, $18.50/bottle), and sudsy brews ($3.50–$4.50) lithely impart an impressive cineaste vocabulary sure to impress neighboring critics and wide-eyed ushers.
240 East Ave.
Rochester
New York
Over the last 24 years, Chris Herzog has been in and out of the ring, competing in kickboxing, judo, and Russian sambo competitions, just three of the combat styles in which he holds an instructional certification. Joined by 16-year boxing veteran Wally "The Weapon" MacDonald—nicknamed for his ability to set off airport metal detectors with his mind—the two provide comprehensive instruction in many styles of martial arts popular in professional fighting today.
The academy divides its programs into classes focused on learning a particular skill. Striking packages focus on the essentials of muay thai and Western boxing, while grappling packages draw from Brazilian jujitsu, judo, and Russian sambo. The ironfisted instructors even tailor their classes to kids, teaching character development and confidence.
1150 University Ave., Bldg. 5
Rochester
New York
585-269-4761
When the instructors at MGOS Academy of Irish Dance—certified by the Ireland's An Coimisiún le Rincí Gaelacha to teach Irish dance—wanted to branch out, they created Ashford Ballet Company. Today, the two studios partner up to cover a diversity of dance styles to children, with Ashford Ballet Company's New York State–certified staff tutoring tykes in the intricate steps of ballet, tap, and jazz.
The family-friendly studio makes the kid-centric space amicable for parents—who can sit in and watch their children's classes or cheer silently from behind the observation window—as a way to put kids at ease. When designing the curriculum, co-director Caitlyn Redmond and her fellow instructors swapped tales about their own childhood dance experiences (both good and bad), and from those stories settled on a philosophy based on nurturing individual progress, rather than adhering to a strict curriculum. "When you have a cookie-cutter approach to teaching dance, some kids don't fit the mold," she said. But at Ashford Ballet Company, "they all have a place to dance and feel included."
That includes the kids in her Movement for Dancers with Special Needs classes, which Caitlyn, who is also a special education teacher, began teaching to combine her two passions. "It increases their level of self-confidence. It gives them an opportunity to express themselves in a different way," she said.
She believes all their dancers—who range from toddlers to teenagers—reap those same benefits as they work together in a non-competitive atmosphere. At the end of the year, students perform in a one-hour recital designed to highlight each student's growth and show off their skills with plenty of solos, offering a departure from traditional dance studios' four-hour Macarena marathons.
700 S Clinton Ave.
Rochester
New York
---
---
Things to Do Deals - Recently Expired
---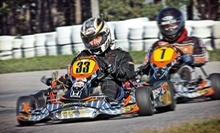 Drive around 1.5-km outdoor track for two 15-minute sessions at speeds of up to 80 km per hour; membership paves the way for future driving
---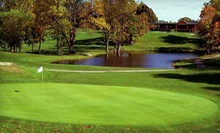 18-hole course built in 1930 by son of Jell-O magnate features water on nine holes and layout through rolling hills
---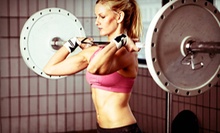 Certified trainers help clients of all abilities reach their fitness goals with constantly varied, high-intensity functional movements
---
---