Shopping in Rocklin
---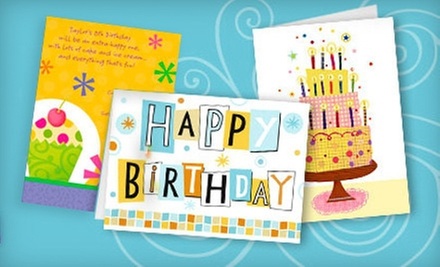 ---
Recommended Shopping by Groupon Customers
---
Ooh La La's creatively imagined Pacific Avenue façade invites customers to pass through the boutique's intricate glass double doors, which are flanked by retired yellow railroad boxcars. Owner Annette Hoag stocks her unmistakable fashion oasis with a diversity of stylish wares poised to sate both rebellious and more reserved tastes. Ooh La La's friendly staffers provide a personal shopping experience by cheerfully recommending their favorite items. The store's style roster ranges from casual fashion jewelry to upscale vintage apparel, which in the past has included a couture dress by Chanel and the neon-green scrunchie famously discarded by the Bride of Frankenstein.
7233 Pacific Ave.
Stockton
California
209-956-1569
Kool Kids Boutique was just a twinkle in Pamela Randall's eye when she founded her own clothing line, P & T Designs, in 2001, but her store now serves as home to her own line and to a voluminous selection of custom-designed children's merchandise. Formal and casual duds for little ones bear brands including Le Top, Biscotti, and Nicole Miller. Toys and accessories, ranging from hand-sewn stuffed animals to colorful lunch boxes, dot the aisles alongside hand-painted rocking chairs and bedding for babies, toddlers, and sleep-deprived storks.
1671 E Monte Vista, Suite 104
Vacaville
California
Dedicated to supporting soon-to-be and new moms, Eco Chic Baby brims with a wide range of products for maternity, childbirth, babies, and young children. Its selection of cloth, bio, or Fabergé diapers helps parents save money while young ones stay comfy and fashionable, and its organic vitamins and super foods spur healthy growth in children. Eco Chic Baby also keeps tikes safe with a selection of high-quality strollers, high chairs, and car seats. Made in the United States or sold through fair-trade agreements, the shop's goods are eco-friendly and nontoxic, and many of them are handmade locally.
In addition to purveying baby supplies, Eco Chic Baby hosts classes throughout the week, such as Pilates and yoga, and maintains optional onsite childcare for moms who wish to attend. For new parents needing time to themselves, Thursday morning R & R sessions boast complimentary tea, pastries, live Raffi performances, and a lending library for relaxing readings of War and Peace.
318 Main St.
Vacaville
California
707-624-6168
Behind a rough-hewn wooden façade, walls embellished with wheels and cycles surround Apex Cycles & Services' solo employee, Aaron Curtin. While stocking the store with quality bikes and parts from brands such as Kona, Continental, and De Rosa, Aaron builds an excellent rapport with customers by executing thorough cycle services for almost all makes and models. Bike treatments range from basic tune-ups to comprehensive overhauls that include the installation of fresh parts and a deep cleansing. Aaron also constructs bikes from custom components and works with clients to accommodate all budgets by utilizing prviously used parts and allowing patrons to whittle down debts by volunteering at the shop. Aaron can pick up and drop off two-wheelers himself or welcome them into his store with more delight than a BMX rider moving to a neighborhood filled with drained pools.
338 G St.
Davis
California
US
530-750-2739
The artistic outliners at Frugal Frames ensure photos, paintings, and posters look their most attention-grabbyest with complementary matting, glass, and custom or ready-made frames. They stock materials from exotic locations, enabling clients to find the perfect components for outlining wall-ready paintings of fruit bowls or handwritten letters from telemarketers apologizing for dinner interruptions. The versatile framers can even add flair to flat-screen TVs with frames, adding a touch of class to each Saturday morning cartoon-watching session.
1285 W Yosemite Ave.
Manteca
California
209-824-7474
Slouchy tops, 1950s-inspired dresses, and bohemian-chic rompers stock the racks at Taylrz Joynt, home to the proprietary Taylr Jay line. Spanning two locations, Taylrz Joynt's collection of young, feminine clothing flatters a wide spectrum of body types with shoulder-baring tops and Bohama pants, Taylr Jay's chic update to harem pants and the long-anticipated solution to the problem of transporting bags of goldfish home from the pet store. The store also stocks upscale dresses, such as a flirty pleated cocktail dress in on-trend orange shades. The boutiques donate 5% of all profits to the Hopes and Dreams Foundation.
3843 MacArthur Blvd., Suite A
Oakland
California
US
510-842-8113
---