Rockville Centre Gyms and Fitness
---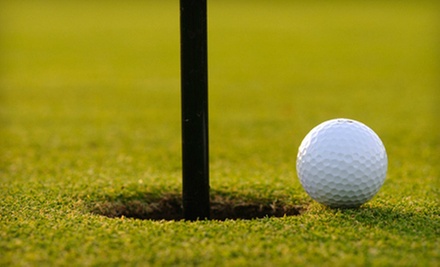 ---
Gym, Exercise, Weightloss Deals
---
Recommended Gym, Exercise, Weightloss by Groupon Customers
---
For 15 years, Sky Athletic Club has shepherded members to physical fitness inside a 20,000-square-foot workout sanctuary free from muscle-obsessed fanatics or intimidating drill sergeants. The gym's mission of accessible-to-all fitness earned it the 2011 Best Boot Camp on Long Island award from the Long Island Press. More than 40 certified personal trainers coach members on two floors of studios and exercise equipment, and visitors from across the age and ability spectrum scout through a schedule of more than 80 classes per week.
A ladies-only area accommodates feminine frames with a weight room and floor space for mat work, and an extensive Pilates program perches members aboard Reformer machines that get cores more tightly wound than a stressed-out slinky in a private studio. Patrons augment their weight-hoisting routines with pampering spa services, getting chi realigned by a certified acupuncturist or working out tension with a chair massage. Complimentary childcare and free steamy beverages from the lounge and café evince the club's hospitable mission.
310 Merrick Rd., Suite A
Rockville Centre
New York
Bikram Yoga Shelton's certified instructors lead 90-minute classes that take place within a sultry practice space with 58% humidity and temperatures that reach as high as 103 degrees. In the therapeutic heat, they help students of all abilities achieve deeper, safer stretches and detoxifying perspiration. They walk their pupils through two breathing exercises and a powerful sequence of 26 standing and seated poses in each class to challenge muscles more effectively than bench-pressing a chakra. Each posture helps unleash torrents of oxygenating circulation throughout the body, promoting healthy organ function as the sustained stretches bolster stamina and flexibility. After class, students can rinse themselves in the onsite showers and retrieve any restless spirit animals they stashed in the studio's lockers.
21 Ryder Pl.
East Rockaway
New York
516-887-6600
Part of the vast 45,000-square-foot complex known as Sportset Health and Fitness Club, The Field at Sportset is a multisport playpen constantly ringing with the echoes of baseball-bat cracks, cheers from youth soccer players, and a host of other sport-evoked sounds. An artificial-turf field lies at the center of the 5,000-square-foot facility, where the staff welcomes both adult and youth athletes. Homerun hitters can keep their swings from getting rusty during the winter inside the climate-controlled batting cages, and little leaguers can take lessons to quickly learn to field grounders and refuse autograph requests like a pro. When lacrosse, football, and other sports teams are not renting the field for a quick training session, the staff often hosts birthday parties where guests are granted the run of the field for a variety of sports and games.
40 Maple Ave.
Rockville Centre
New York
516-536-8451
Personal trainer AJ Mihrzad once struggled with his own weight-loss challenges and severe back pain. After catching a glimpse of himself in the window of a fast-food restaurant, he decided it was time to make a change. Mihrzad pursued an undergraduate degree in exercise science and nutrition and a master's degree in psychology, striving to learn about all the factors that contribute to fitness success. He tried working at a corporately owned gym, but felt compelled to follow the road less traveled or treadmill less frequented. Mihrzad created LifeFuel Fit, where his focus on three major aspects of health— exercise, nutrition, and mindset—helps others achieve the same confidence, energy, and fitness level that he himself has obtained.
Mihrzad hired a team of trainers and nutritionists to assist him in this mission. The nutritionists provide dietary guidance, the trainers lead highly varied workouts designed to efficiently tone muscles and burn fat, and they all hold clients accountable for their results. Patrons lose a monthly average of 10–12 pounds of fat, or the amount of butter needed to sculpt a soulmate for the Pillsbury Doughboy.
Knowing that everyone takes a different path to fitness, Mihrzad also established LeanBuddy, an app that leads customers through their weight-loss journeys from the convenience of their smartphones. For a full month, users receive a daily email filled with the challenges and dietary recommendations they should take on for that day. Once they complete the instructions, they report back on the smartphone app, then receive personalized feedback from a team of fitness coaches. By letting participants complete challenges on their own time, the program can often produce more dramatic results than other more demanding regimens.
318 Lakeville Rd.
Great Neck
New York
516-660-7634
Shape Up Ladies Fitness Center provides a curve-sculpting sanctuary for women of every age, body type, and fitness level. Each group class fosters noncompetitive vibes as torsos stretch across Pilates mats or shimmy to salsa beats. The gym area's strength machines have all been engineered to suit feminine physiques, and cardio gear such as treadmills and recumbent bicycles welcomes calorie-burning sessions. The center offers free and fully supervised childcare from 8:30 a.m. to 11:30 a.m. Monday–Friday, enabling moms to perfect Zumba steps without their child's unnecessarily harsh critiques.
230 Beach 102nd Street
Rockaway Park
New York
718-474-0300
Blinking panels glow on the rank of file of cardio machines that stand like a robot army, ready to reshape humanity. Life Clubs' vast and luxurious facilities house fitness amenities such as a full-sized Pilates room with reformer machines, as well as hygienic touches such as hands-free water fountains that only respond to screaming. Light wooden lockers line the tile walls of changing rooms, which cushion feet with soft carpeting. Directly adjacent lay steam rooms that banish toxins from bodies with waves of heat.
While adults work out on the basketball court or in a group exercise class, children keep active in a kids' area with climbable indoor playsets. Once they sweat out the bad, guests restore themselves with good smoothies at a juice bar and paninis and salads at the Life Cafe.
235 Mill St.
Lawrence
New York
516-239-4343
---