Roselle Park, NJ Health and Fitness
---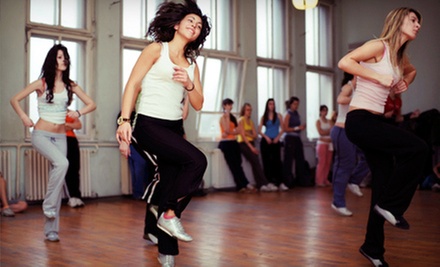 ---
Recommended Health & Fitness by Groupon Customers
---
With a staff that includes chiropractors, physical therapists and massage therapists, a neurologist, a pain-management specialist, and an acupuncturist, Advanced Rehabilitation of Jersey City has health bases covered. This team works together to restore clients to good health by pulling from a diverse list of services. Whether visitors are recovering from an automotive accident or seeking relief from the carpal tunnel brought on by repeatedly typing "carpal tunnel," the clinic's experts can develop a plan for relief.
550 Newark Ave., Suite 304
Jersey City
New Jersey
201-624-2111
Board-certified Dr. Hawawini heads up this foot-focused clinic, where he works to address individual problems. Dr. Hawawini believes that feet are the foundation of the body, and aims to support the well-being of that base to ensure toes don't begin kicking cinderblocks to get attention. He responds to any questions and concerns as he corrects lower-extremity diseases and issues, helping to ensure his patients are as pain-free as possible.
115 Brunswick St.
Jersey City
New Jersey
201-656-4366
After graduating from NYU College of Dentistry in 1975, Dr. Vincent J. Picone's experience working in different practices opened his eyes to an alarming trend: no one was meeting the needs of the dental-phobic. A minor in psychology allowed him to identify and understand these patients' fears in a way his colleagues couldn't, and this compassion became a driving force for starting his own practice.
Thirty years later, Dr. Picone is still putting anxieties at ease as he leads his staff in administering general, cosmetic, and restorative services. With a focus on staying ahead of dental emergencies, he stresses the importance of regular exams, cleanings, and screenings for periodontal disease. His menu of cosmetic treatments, meanwhile, can whiten or restore teeth damaged during games of Truth or Eat This Brick.
1001 79th Street
North Bergen
New Jersey
201-861-2400
After years of frustration with the inefficiencies of the health-care industry, medical director Dr. Kenneth Lewandowski and registered nurse Jim Brock joined forces to create The Cleansing Center, a holistic haven where disease prevention and healthy lifestyle habits are the main focus. Before beginning any treatment, the health providers employ an informative new-patient assessment to help them understand the patient's medical history and current health issues as well as their emotional and spiritual state. From there, they are able to construct a customized plan that focuses on treating the root of the problem rather than the symptoms. Colon hydrotherapy harnesses the toxin-flushing power of the LIBBE Open System, which sends a gentle stream of water into the lower intestine to purge it of impurities. The Cleansing Center also provides nutrition and exercise counseling, spiritual guidance, and lab work when necessary.
90 Millburn Ave., Suite 201
Millburn
New Jersey
973-313-0028
Before Dr. Alexander Ovchinsky began working with clients at Plastic Surgery of Short Hills, he spent years building on his knowledge in the field of aesthetic medicine. He received double board certification and completed a fellowship that trained him exclusively in facial plastic and reconstructive surgery. In his role as assistant professor at the New York Eye and Ear Infirmary, he now passes on this wisdom when not working in his own clinic.
At Plastic Surgery of Short Hills, he directs staff members as they help him to work toward individuals' beauty goals through reconstructive and cosmetic surgery as well as injectable treatments. Custom programs include facials, microdermabrasion, and peels, and laser light is used to remove unwanted hair, improve skin tone, and treat spider veins.
1046 South Orange Avenue
Short Hills
New Jersey
973-379-0101
Believing that wellness springs from a variety of venues, Doctor of Chiropractic David Beck pulls from chiropractic care, nutrition and exercise counseling, spiritual-response therapy, and massage therapy when tailoring integrative-healthcare regimes. With a focus on reducing pain and healing injuries, Dr. Beck specializes in nonsurgical spine manipulations that can alleviate tension caused from bad posture, car accidents, or frequent bridge imitations. He educates as he heals, hoping to instill in guests the habits necessary for avoiding injuries and aches.
355 Madison Ave.
Morristown
New Jersey
973-683-1110
---