Round Rock, TX Health and Fitness
---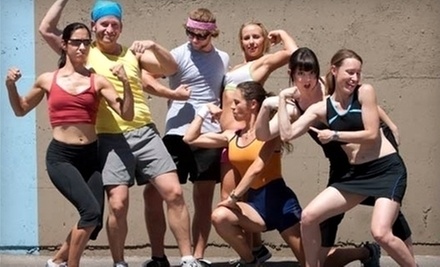 ---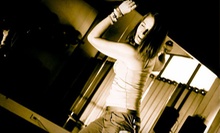 Workout routine works out mind and body with exercises that combine yoga and Pilates techniques to improve strength and flexibility
Use Monday 7:00am - 10:00am
---
Recommended Health & Fitness by Groupon Customers
---
We are a Family and Cosmetic Dental Practice dedicated to providing excellent personalized care in a warm and caring atmosphere. Dr. Campbell focuses on Comprehensive Esthetic and Implant Dentistry in order to provide the best care to his family of patients. Please visit us at http://www.jarrodcampbelldds.com
711 W 38th St., Suite B-10
Austin
Texas
US
512-454-5825
Licensed and certified acupuncturist Naae Kim prides herself on keeping up to date with the latest nutritional research. For her patients, this is a boon; her nutritional knowledge helps her to understand each patient's body holistically and plan treatments accordingly. Naae blends Eastern and Western techniques, using acupuncture, herbal therapy, and custom nutritional programs to stimulate the body's own natural healing response. Through holistic healing, Naae aims to discover and uproot the deep causes of maladies, rather than treating the symptoms or ignoring them by covering the affected areas with lace doilies.
300 Beardsley Ln.
Austin
Texas
US
512-758-0614
Silver Screen Dental is a general dentistry office with a focus on cosmetic and major restorative dentistry. Dr Booth has had extensive additional training to be able to do most procedures in the office with out the need for referrals. This includes dental implant placement and restoration, denture, root canals invisalign
11851 Jollyville Rd. , Suite 201
Austin
Texas
512-345-8800
After a thorough oral exam at the experienced hands and feet of either Emily Craft or Michael Nussbaum, your dentist will take x-rays to ensure that your mouth is structurally sound and free of miniature civilizations. Finally, your facial cavern's stalactites and stalagmites will be scrubbed, polished, and re-released into the wild so that your primary intake valve can resume its normally scheduled operations of consuming food and making humorous gargling sounds when sprayed with seltzer.
10601 Pecan Park Blvd., Suite 101
Austin
Texas
512-250-2424
At ClearChoice EyeCare, Angela Adkins, OD, doesn't just use the latest technology to care for patients' eyes. She also donates her talents to worthy causes. Dr. Adkins has called upon her extensive training in areas such as ocular disease, diabetic retinopathy, and pediatric vision care while working as a volunteer optometrist in Oaxaca, Mexico, and at charitable events for the Lion's Club and St. Louis Community Services. She has also worked as a caregiver for people with physical and mental disabilities, and as a volunteer with the Special Olympics.
After submitting their peepers to Dr. Adkins's careful examination and browsing the store's selection of more than 1,100 frames, patients can wait while technicians in the onsite finishing lab complete same-day orders for glasses. The center also features a separate waiting area complete with toys and a television to entertain children and pacify cranky adults who refuse to share their blocks.
1335 E Whitestone Blvd. , Suite E-150
Cedar Park
Texas
512-260-2273
"Our mission is to transform lives and communities through graduate education in Oriental medicine," school president William R. Morris tells AOMA students. These budding practitioners are all working toward a master's degree in acupuncture and Oriental medicine, studying needle techniques, herbal and mind-body medicine, and Eastern bodywork modalities at one of the largest institutions of its kind in Austin. In 2009, the clinics had more than 20,000 appointments to treat patient ailments ranging from allergies and stress to digestive woes and ice-cream headaches.
2700 W Anderson Ln., Suite 512
Austin
Texas
512-467-0370
---