Things to Do in Ruskin
---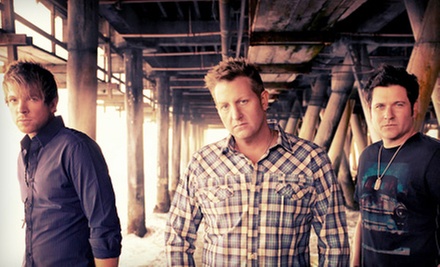 ---
Recommended Things to Do by Groupon Customers
---
Start by selecting any plate, bowl, flowerpot, mug, jug, or unexpected pottery discovery from a variety of contemporary and functional finely crafted artifacts. The Pottery Patch's colorful design books and friendly staff can help if you need inspiration or artistic guidance. After you make a sketch, you'll pick out paint colors (The Pottery Patch has more than 50 pigments). Then carefully direct your brush in tune with your dreams and wishes, letting your creative juices flow wildly onto the dinnerware of your choosing and spill onto the floor that is thoughtfully provided. There are no studio fees at The Pottery Patch, and pottery ranges from $7 to $75, depending on size and type. Once you're finished, The Pottery Patch glazes and fires your piece in a kiln; it'll be ready for pick-up in about a week, just like a slow-baking cake or a reverse movie rental.
2551 SR 60 East
Valrico
Florida
Away from the amusement parks and tourist hotspots Florida is known for, its rivers wind along sandy beaches, wildlife habitats, and lush marshlands. Canoe Outpost's fleet of kayaks and canoes allow access to these natural attractions, thanks to their steadfast crew which helps paddlers launch into the Little Manatee River. Opportunities to paddle, hike, and arm-wrestle fish pepper the rivers, which boasts roaring whitewater for rafting, as well as calmer areas for cool, refreshing swims.
18001 US Hwy. 301 S
Wimauma
Florida
813-634-2228
Andres Kerllenevich began flying helicopters as a hobby while making a living as a lawyer. As time passed, he earned his license and left to fly tours over Alaska and New York City. He eventually settled in St. Augustine, the historical city where his wife fondly remembered vacationing as a child. Now, five other FAA-certified pilots join him in leading tours over the coastal castles, historic lighthouses and colleges, and vibrant downtown areas of St. Augustine and Tampa.
At the helm of Robinson R44 helicopters, the pilots soar at heights of up to 1,500 feet past Castillo de San Marcos National Monument, Porpoise Point, and the towering red cross at the Mission of Nombre de Dios. They also guide tours above Tampa Bay, the Tampa Bay Times Forum, and the Florida Aquarium, while granting passengers glimpses of coastline populated by bottlenose dolphins. Pilots have also orchestrated aerial marriage proposals, during which the groom-to-be points out his question written on the beach or on a rooftop sign. The tours grant a bird's-eye view for photography and videography sessions.
825 Severn Ave.
Tampa
Florida
813-254-1300
The India International Film Festival (IFF) of Tampa Bay selects a small sampling of more than 1,000 films produced in India each year to demonstrate that the most prolific film industry in the world is more than just masala musicals. Like the culture from which they spring, the films speak in a lush polyglossia of English, Hindi, Bengali, Marathi, Nepali, Kashmiri—but the common language of humanity unites them all, whether the subject is Down syndrome, terrorism, patriotism, or simply losing yourself to spiritual bliss. Opening-night ceremonies and filmmaker Q&As round out the schedule of events, offering a more immersive movie experience than watching the Screen Actors Guild Awards in 3-D.
615 Channelside Dr.
Tampa
Florida
Having judged six world-championship shows as a USEF Big R judge, Rick Davis bestows his time-earned expertise upon riders visiting his 11-acre ranch. The stable offers private and group riding lessons in addition to horse boarding and training services. A saddlery stocked with tack, saddles, and riding apparel sits next to the lounge, which is heated and air-conditioned to ensure an ideal temperature during private parties whatever the occasion or dress code. Over the past 40 years, Rick Davis Stables has produced a number of champions, who inspire beginners hoping to master the art of equitation.
4005 57th St.
Palmetto
Florida
727-421-2387
The Alafia River slowly flows along the edge of Misty Farms, where 15 acres of woodsy terrain serve as an idyllic training ground for horses and their owners. As steeds sleep in 12'x12' matted stalls or search for misplaced lottery tickets in the fenced-off grass jumping fields, the staff of trainers teaches lessons that foster camaraderie between riders and mounts with topics ranging from basic care to more complicated jumps and show maneuvers. Outside the paddocks, visitors hop on the saddle for trail rides along the river, enjoying the slow gait of a quiet trek in the woods or a speedy gallop of a train-robbery getaway.
7505 Lonestar Pl.
Riverview
Florida
813-802-6862
---