Sacramento Spa and Massage
---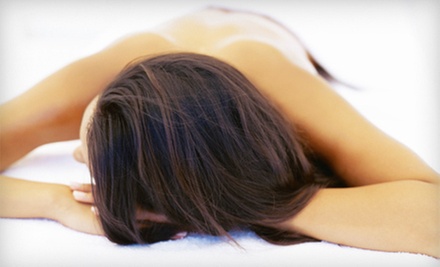 ---
Sacramento Spa And Massage Guide
There are many wonderful Sacramento day spas that offer indulgent massages and bodywork. Several of them feature natural and organic skin care products in all of their services, which is a trend that is crossing the country. No more harsh chemicals and toxic fumes lingering around today's day spa. More people than ever are demanding safe and gentle ingredients that are indulgent and effective too! A day spa in Sacramento that tops any list of luxury spas is La Vita Bella Organic Spa. All of La Vita's facials include a hot stone foot and spa ritual, a specialty treatment called Aaah'roma Massaah'ge, and oxygen therapy. Its exquisite massages are topped off with the decadence of a warm, steamed, aromatherapy-oil-infused towel. Try the Bella signature facial, a luxurious treatment that balances skin, or the specialty eye facial. A favorite menu item is the seasonal facial, which incorporates fresh-picked herbs, fruits, and botanicals of the season.
Super Spa
is a relaxing day spa in Sacramento that sits in a lovely garden setting. This peaceful facility treats guests to natural, organic, and wild-crafted aromatherapy products that are blended on site. More than a dozen exclusive elixirs stimulate and heal the body, soul, and mind. Super Spa uses organic sheets, pillows, and mattresses, and gives clients acupressure slippers for use in the spa. Sacramento massage centers like
Alainn Tu Salon and Spa
, located between midtown and East Sacramento, feature affordable massages, as well as other luxurious treatments like facials, waxing, brow and lash tinting, nail care, and hair styling. Alainn Tu's clients love the aromatherapy and essential-oil therapy, hydrating foot service, deep heat therapy, and spa reflexology treatment. Sacramento salons and day spas are some of the best in the state and hold their own when compared to those in other big cities in California.
This peaceful facility treats guests to natural, organic, and wild-crafted aromatherapy products that are blended on site.
Recommended Spa & Massage by Groupon Customers
---
What began as a traveling-spa-party business in 2010 has since grown into a brick-and-mortar studio where three licensed massage therapists ply their trade. In addition to classic massage treatments—such as relaxation, deep-tissue, and hot-stone therapy—the crew has branched out into other services that require greater expertise. During reiki treatments the staff addresses the body's energy flow, and both pediatric and infant massages meet the needs of all American Girl dolls. Super Spa Girl owner Jenny Keffer is also a fertility-massage specialist, which enables her to help women achieve their dream of becoming mothers through a combination of deep abdominal massage, pelvic rocking, reflexology, and aromatherapy.
1722 J St.
Sacramento
California
US
Munni Sah and Jackie VonDorsten melt away stress by gliding hot stones across backs, dipping hands and feet into a paraffin treatment, and slathering bodies with an essential oil mud wrap. They also aim to alleviate sinus and headache problems during a special facial treatment, and bestow scalp and hair treatments upon heads for strands as silky smooth as Al Green's voicemail greeting.
622 E 8th St.
Davis
California
530-828-1562
The staff at Healing Arts Institute instructs aspiring therapists in body work that aims to eliminate pain from the center of the body. Anatomy and physiology classes, classrooms with full-length mirrors, and more than 1,600 square feet of space help interns learn body mechanics. A vast understanding of the body's inner workings help them as they move from classroom study to the school's onsite spa, where clients can schedule massages with them or with the school's experts. While beginning interns perform gentle Swedish-style massages, more advanced practitioners can quell injuries with their handiwork. Regardless of style, all of Healing Arts Institute's clients depart from the massage clinic feeling more relaxed than a sloth traveling through a speed trap.
920 J St.
Sacramento
California
US
916-442-1974
The trio of professionals at Rejuvenations harnesses their individual experiences to pamper clients with spa treatments such as waxing, facial treatments, and massage. Aesthetician Stella Swisher strives to infuse each of her services with a natural approach, whether she's tinting lashes with Austrian vegetable dye or slathering mugs with antioxidants during anti-aging facials. Jenna Florent helps clients unleash tension and muscle aches with deep-tissue and sports massages, and massage therapist Jeff Schmidt incorporates hot stones to help stressed-out clients relax by bringing back memories of the pet rocks they loved when they were children.
1460 Drew Ave., Suite 300
Davis
California
530-753-7455
At Taki's Salon and Spa, a team of eight designer and master stylists, two manicurists, and one massage therapist relaxes and beautifies bodies with a variety of services. The hair artists accentuate coifs with full or partial coloring, permanent waves, and thermal straightening, whereas the nail experts soften skin with exfoliating rose-scented or chocolate-mint-truffle scrubs. The list of targeted therapeutic massages includes the signature Shellatsu, in which the therapist uses lava seashells to knead away stress from pressure points, loosen muscles, and plug up the body's naturally occurring volcanoes.
5866 S Land Park Dr.
Sacramento
California
US
916-427-4247
---