Things to Do in Saint Charles
---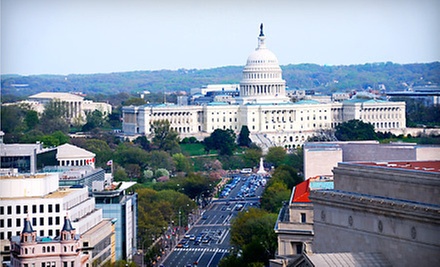 ---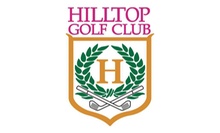 Use Monday 6:00am - 10:00am
---
Recommended Things to Do by Groupon Customers
---
Bowl at one of the upscaliest bowleries in the city and feel like Jay-Z or Mason Andrews. Today's Groupon gets you an hour of bowling plus shoe rental at Mustang Alley's Bar Bowling and Bistro for $15 (normally $31.50). Though you won't be able to use this Groupon on Friday or Saturday from 7 p.m. to close, you can still bowl when the alley has its weekday specials, such as half-price wine bottles on Tuesday and half-price burgers on Wednesday. Follow @Groupon_Says on Twitter.
1300 Bank St
Baltimore
Maryland
US
Even if you do make good on your New Year's resolution to travel back in time and avert World War II, you'll still need something to do there when you get bored. Today's Groupon will teach you to swing splendid danceful swings with three Monday-night swing-dancing classes at Charm City Swing for $10 (a $30 value). A syncopated step and triple-step at Charm City is the best reason to go out on a Monday night, according to Baltimore Magazine. No partner is necessary, so you can leave that clumsy dance-golem you created at home.
8014 Pulaski Hwy.
Rosedale
Maryland
US
This newly opened megacenter offers more than 5,000 square feet of open space for slick shoes and rug cuttery. The staff is composed of well-oiled dance machines who lead eclectic student groups across a multi-genre range of dance styles. Learn how to pirouette like a pro with the classical ballet class (offered for beginners and intermediate/advanced), or take a fanciful tap class and finally use those tap shoes you bought for their intended purpose, instead of for alerting your skittish, shotgun-toting grandma to your presence. A Latin dance class (pre-registration required) is offered to get hips swinging and tongues rolling, while the yoga class is a great way to unwind by bringing uppity energies back down to earthly levels through relaxing poses. Check out the schedule for a complete list of dates, times, and class offerings.
756 Washington Blvd.
Baltimore
Maryland
The Baltimore Blast is a professional indoor soccer team that plays at 1st Mariner Arena.
201 W Baltimore St.
Baltimore
Maryland
Presidential dentures, a kid-sized dental chair, and interactive brushing instruction are some of the permanent exhibits spanning the space's two floors. The museum also boasts a life-size narwhal model, an exposé on saliva, and a celebration of our country's best dental schools. This upcoming season, stop in to pay homage to the tooth fairy for Tooth Fairy Day, or get a mouthful of mammals on Jaws and Paws Day. View a listing of upcoming events here. Take the whole family (admission for children ages 3–18 is $3, and those less than 2 are free), bring a bad-breathed date for a tutorial on mouth management, or instill yourself with a new sense of appreciation for the dentist.
31 S Greene St.
Baltimore
Maryland
Rustling leaves and whistling winds serve as the sole distractions for golfers playing through Cameron Hills Golf Links' 18-hole course. Designed so that no fairway would lay adjacent to another, the course prevents disruptions from impeding the flow of the game. Players need all the concentration they can muster to conquer the 6,603-yard course that's littered with bunkers and pitfalls. The signature 9th hole challenges a golfer to drive 160 yards in the initial swing, setting up another 100-yard shot that requires precise aim. If the shot is too long, it will drift out of bounds; too short, and it will fall into a ravine filled with water, creating a shot nearly impossible to make without soaking one's shoes or draining the water one hat scoop at a time.
Course at a Glance
18-hole, par 73 course
Length of 6,603 yards from farthest tees
Five tee options available
Click here to see the scorecard.
14140 Salem Church Rd.
King George
Virginia
540-775-4653
---