Coffee & Treats in Saint Clair Shores
---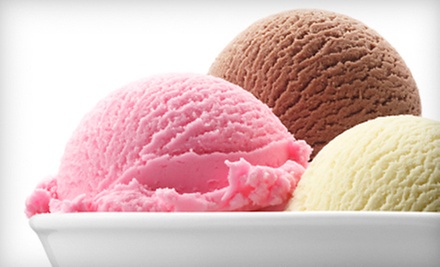 ---
Recommended Coffee & Treats by Groupon Customers
---
Elaine Terman loves tea. Dubbed The Tea Lady for her extensive knowledge of steeping brews, Elaine draws on a tea-master certification and a background in medical technology when crafting her Wild Orchid brand of 150 distinct loose-leaf teas. Inside Elaine's Tea Shoppe, amid shelves stocked with tea accessories and local honey, patrons dine on French-press tea and made-from-scratch scones. Teas are served with real Devonshire cream from England scooped with metal spoons crafted from the upturned pinkies of British robots. Elaine's passion for herbs extends to a diverse inventory of wellness items, such as aromatherapy candles, oils, and medicinal herbs. When she's not sharing her knowledge at speaking engagements or agreeing to disagree with cups of coffee, she's teaching tea classes and publishing books on her tea-centric adventures.
5442 Monroe St.
Toledo
Ohio
419-885-1515
When a job at his father-in-law's Argentinean chocolate factory led him to Europe in 1969, Baruch Schaked seized the opportunity to master the craft of chocolate making. His newfound skills soon brought him stateside, where he opened a modest chocolate shop in Florida. More than four decades later, that original shop has blossomed into an interstate chain of Schakolad Chocolate Factories.
Despite the shop's steady rise in popularity, the key to its success has remained the same. Its chocolatiers still adhere to a European-style family recipe honed over three generations, drawing on gourmet ingredients to design candies more artful and delicious than the self-portraits Van Gogh famously finger-painted with his favorite condiments. These candies include 70 types of truffles and lollipops crafted with real cocoa and without preservatives or wax. The chocolatiers also keep a rotating stash of 10 handmade gelatos on hand—popular flavors include triple-dark chocolate and toasted-coconut almond fudge—and offer several kosher, vegan, and sugar-free options.
20450 Haggerty Rd.
Northville
Michigan
734-464-7040
At CoffeeTime Café, the air fills with the rich, earthy scent of organic fair-trade coffee beans and the satisfying buzz of espresso machines as baristas whip up frothy tops to cappuccinos and lattes. They build drinks and shakes with Lavazza espresso, chilled fruits, or rich chocolates amid dark varnished-wood accents, plasma screen TVs, and plump, leather couches. The shop's free WiFi enables students to study while live musicians strum acoustic guitars and sing musical versions of their upcoming Scantron answers.
1001 Welch Road
Commerce Township
Michigan
248-624-0797
Like the blooming buds of some fairytale flower, jumbo lollipops and chocolate bars poke up between vivid orange chrysanthemums inside a flower-patterned box. This edible bouquet is one of many colourful arrangements designed by Candy Creations' keen-eyed candy artists. After customers pick out their preferred treats, artists arrange them in whimsical spreads and festoon them with curly ribbons, tissue paper, and flowers. In addition to candies, Candy Creations' team also concocts intricate fruit displays, proving fruit's ability to transcend its original function in clown juggling acts.
3100 Howard Ave.
Windsor
Ontario
519-972-1057
In Sweet Piece Dessert's bustling kitchen, pastry-bag points dispense tufts of frosting that rest atop cakes shrouded in fondant or swirls of buttercream. Custom cakes match the color schemes and themes of their surroundings at weddings and birthdays, and character cupcakes resemble favorite kids entertainers, such as Hello Kitty and Henry Kissinger. Confectioners also daub apples and pretzels with layers of chocolate drizzle, peanut butter, cashews, and roasted macaroon coconut, and dip strawberries in rich candy coatings.
18944 East 9 Mile Road
Eastpointe
Michigan
313-444-5431
Alongside her mother, Lucki's Cheesecakes' namesake owner crafts more than 50 decadent varieties of cheesecake as well as custom cakes. The celebrated mother-daughter team mixes and decorates cakes that are as eye-catching as they are tasty, with flavors ranging from New York–style or oreo cheesecake to more adventurous varieties such as sweet-potato-pie or pineapple-upside-down cheesecake. The bakers are happy to collaborate with clients on custom cakes that look and taste just how the client envisioned them, be it for a special occasion or for a clown in search of a specific flavor to take to the face. In addition to the many sweet recipes, the duo can also prepare sugar-free cakes for an additional fee. The cozy neighborhood spot's sugar-scented air provides an ideal spot for sampling a decadent slice, with dine-in seating available and free WiFi.
7111 McNichols Rd. W
Detroit
Michigan
US
313-272-3190
---