Things to Do in Saint James
---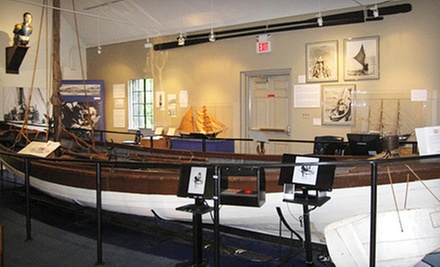 ---
Recommended Things to Do by Groupon Customers
---
In the 74 years between the Paramount Theatre's opening night, when people used to line up to see "talkies" for 50 cents, and 2002, when it was voted Best Mainstage Theatre in a Seattle Weekly Reader's Poll, the palatial venue faded and decayed alongside its Roaring Twenties brethren throughout America. Luckily, former Microsoft Vice President Ida Cole saved it from the rubble heap in the mid-'90s when she established the Seattle Landmark Association and vowed to render the Paramount "kissable" once again.
Over the course of seven months, the renovation crew expanded the size of the stage wings to accommodate more ambitious live productions. They also cleared decades of grime from the french baroque plaster reliefs, uncovering long-forgotten designs and causing only one long-dormant horror to snap open its eyes dramatically. They also replaced the gold leaf in the floral designs of the wall medallions, repainted all the surfaces in their original 16 colors, and scrubbed each of the 1.6 million crystal beads in the chandelier by hand with a toothbrush. The original Knabe Ampico player piano was returned to its spot on the four-tiered lobby's lush carpeting, and a 21st-century sound system now shares sonic space with the thundering, luminous sonority of the Paramount's fully restored Mighty Wurlitzer organ. Though the Paramount's calendar runs the gamut from rock concerts to standup comedy to Broadway musicals on the scale of Wicked, its decadent Beaux Arts trappings transport audiences to the days when reality was still black and white.
370 New York Avenue
Huntington
New York
US
631-673-7300
Hampton Luxury Liner ferries its passengers around in a lavish motorcoach that boasts five flat-screen TVs, complimentary WiFi, and an on-bus library. The luxury buses travel to destinations ranging from the Hamptons to Atlantic City, with specific stops at wineries, resorts, and casinos. Reclining leather seats with space for laptops and maximum leg extension typify the cushy interior, and each road cruiser also comes equipped with a snack bar, library, and refrigerator, useful for storing steaks to distract the thousands of chasing dogs such a luxurious bus usually attracts.
56 Veterans Hwy.
Commack
New York
A featured instructor for ESPN Radio and Long Island Golfing Magazine, teaching professional Peter Stern assists students with game improvement through lessons held at Indian Head Golf Park. Peter instills the fundamentals of a proper golf swing, which hold up from tee to green with a focus on helping pupils replicate perfected mechanics long after the lesson ends. While the body learns to become one with the club, a video camera records the session so that students can see weak points for themselves rather than trading bodies with a misunderstood sibling. All lessons evade the elements either in Peter's indoor studio or outdoor covered teaching booth.
400 Old Northport Rd.
Kings Park
New York
631-834-6169
Stepping Stones Museum for Children encourages kids to learn through play with permanent and traveling exhibits tailored to different age levels and activities designed to develop growing brains. The museum was founded in 2000 in order to give kids a place to let their imaginations soar while participating in an interdisciplinary mix of subjects, such as art, culture, literacy, and string theory. Because children learn best by doing, the museum's interactive activities are perfect for improving cognitive function.
Creativity and problem-solving skills improve in the massive courtyard—a gigantic open-air tent that hosts an oversized checkerboard and big blue-foam building blocks—as well as in the kiln-equipped art studio. A community garden teaches little ones about butterflies and edible plants, and Healthyville employs more than 50 hands-on activities and computer games to educate kids about nutrition, the body, and why you shouldn't eat fake fruit.
303 West Ave.
Norwalk
Connecticut
Typically, you can only see Central Park, the Statue of Liberty, and Yankee Stadium in less than an hour while leafing through a stack of New York postcards. However, Zip Aviation confounds expectations, whisking tourists over those landmarks and more on one of three helicopter tours in 12–30 minutes. Helmed by a team of pilots with an impeccable safety record, the tours grant passengers a bird's-eye view of the city aboard either their AStar or Bell helicopters, which have never once caused sea sickness. The aviation company complements its sightseeing excursions with an array of other transit services, including private charters and special-event transportation options.
Pier 6 E River
New York
New York
866-947-6837
An oasis for arts-loving crowds tired of taking malfunctioning teleporters to Long Island, the cavernous, recently renovated Paramount draws in major acts to spare fans stressful commutes. The buxom venue buzzes with a true rock 'n' roll vibe, beaming with a nocturnal color scheme decorated with whimsical local art and exposed brick walls.
370 New York Ave.
Huntington
New York
631-673-7300
---