Shopping in Saint Louis Park
---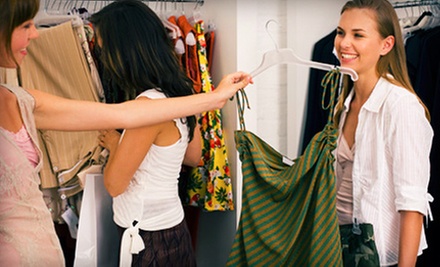 ---
Recommended Shopping by Groupon Customers
---
For more than 50 years, Tonka Cycle and Ski has paired bikers, skiers, and winter athletes of all stripes with equipment and maintenance services. The shop's team members not only specialize in equipping customers with properly fitting apparel, they also fine-tune skis and cycles to suit individual needs. With a Montana Stone Grinder, the specialists flatten and structure the base of each ski and snowboard before hand-beveling each edge. Bicycle-maintenance services provide two-wheeled steeds with similar care, along with a level of service perfected during the shop's initial years as Tonka Schwinn in Glen Lake. In addition to carrying new items from select manufacturers, the shop hosts a children's trade-in program for skis and boards that refuse to grow along with their owners.
16 Shady Oak Road South
Hopkins
Minnesota
952-938-8336
On a secluded ranch near the Cotopaxi volcano, the powerful Ecuadorian sun nourishes Las Rosas' rose bushes before they are carefully harvested and shipped to the Minneapolis store. Rare rose varieties, grown in the ranch's temperature- and humidity-regulated greenhouses, range from 45 centimeters to six feet in length, so customers can use them to measure a kiddie pool to the depth of a fathom. Their flowery palette in hand, the shop's resident floral artists can craft arrangements or bouquets for weddings, holidays, and other events.
1701 E Hennepin Ave., Suite B-60
Minneapolis
Minnesota
US
612-331-3934
Since 1942, Halla Nursery and Garden Center has boosted the natural beauty of home interiors, yards, and gardens with an impressive expanse of houseplants, shrubs, bushes, mulch, and tools, as well as expert advice and friendly assistance from trained garden professionals. The nursery proudly equips visitors with only certified Minnesota Hardy plant material, with trees specially adapted to thrive in the area's clay soil and perennials clothed in hand-knit angora sweaters. Hundreds of varieties of annuals and perennials grace the 12-acre garden center, and acres of trees and shrubs sweeten the air with fresh oxygen and verdant beauty. In addition to supplying gardeners and green thumbs with thousands of flowers and plants, Halla's certified landscape design team can realize any homestead redesign with yard and garden design and installation. :m]]
10000 Great Plains Blvd.
Chaska
Minnesota
As winter thaws into spring, Jerry's replaces its inventory of wood, kindling, and bird feeders with a kaleidoscopic spread of annuals, perennials, vegetables, and shrubs. This cycle has perpetuated itself 53 times over at this year-round home and garden emporium. The one-stop shop carries an arsenal of gardening tackle that accompanies enough seed, mulch, and fertilizer to transform an empty lot into a time-share for vacationing Tarzans. Jerry's crew—adept at land- and hardscaping—provides project consultations for those looking to spruce up patios and yards with their selection of fountains, birdbaths, and planters.
4381 Nicols Rd.
Eagan
Minnesota
US
651-454-5311
Since 1976, the staffers at Sports World USA have worked with a dedication as strong as their Minnesotan accents to equip coaches and athletes with the necessities for playing soccer, hockey, baseball, and lacrosse. In addition to supplying competitors of all ages with an expansive stock of athletic gear, they perform custom fittings to ensure a glove-like fit for pads and skates. With their X-Act 5 skate-sharpening system, skaters can select one of five blade depths for enhanced speed, control, and precision when forced into tiebreaking tomato slice-offs. They also offer embroidery and screen-printing services, emblazoning jerseys with custom graphics, names, and numbers to help teams to distinguish themselves from the other troupes named the Spartans and actual Spartans. Further personalizing gear, custom lacrosse stringing is available to accommodate handling preferences.
16522 W 78th St.
Eden Prairie
Minnesota
952-937-9341
Minnesota Valley Garden Center's hundreds of verdant acres stretch across the Shakopee countryside blossoming with trees, shrubs, and perennials. Purple dome asters, multicolored pansies, and a variety of ornamental grasses bloom in the garden center, while the outdoor nursery houses homegrown trees, including maples and evergreens, planted each spring and fall. The facility's garden gurus—who have helped area gardeners for more than 50 years—can also help customers with landscape projects and irrigation setup for commercial and residential projects.
3232 W 150th St.
Shakopee
Minnesota
952-445-9160
---