Things to Do in Saint Louis
---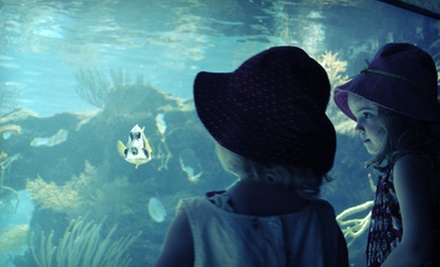 ---
Saint Louis Things To Do Guide
The first thing you notice about the
Gateway Arch
is its height: at 630 feet, it's the tallest manmade monument in the United States, and it dwarfs the other buildings of the St. Louis skyline. Less obvious is the fact that the Arch is exactly as tall as it is wide, stretching out along the banks of the Mississippi River. You can take a ride to the summit for a bird's-eye view of the city's skyline and riverboats riding the Mississippi. Make sure you get to the Arch before 10 a.m.; tickets sometimes sell out in the afternoon and the lines start to get long, preventing you from experiencing all the things to do in St. Louis.
Forest Park
's more than 1,200 acres of green space are also worth a visit. Contained in this space is the
Saint Louis Zoo
, which corrals hundreds of species in several different habitats; it's frequently cited as one of the best zoos in the country, and entrance is free. At high noon, sunbeams create a natural light show on the geometric façade of the Jewel Box, a 1936 art-deco greenhouse in the southeast quadrant of the park. To the north, there's
the Boathouse
, where you can rent a pedal-powered boat to explore Post-Dispatch Lake. Though it was originally a hub for railroads and the fur trade, St. Louis eventually became known for being the headquarters of brewing giant
Anheuser-Busch
, which began producing there in 1852. On a tour through the red-brick brewery, you can sample beers and visit the stables where the company keeps its iconic clydesdale horses. For something a little more kid-friendly, families can venture to the
Magic House
 children's museum, where little ones can stand inside a bubble, race each other in wheelchairs, or give a presidential speech.
From family-centered parks and shopping during the day, to theaters, music, and dancing at night, things to do in Saint Louis are always readily available.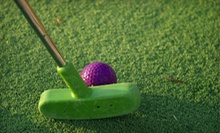 Two 18-hole mini-golf courses wind amid small-scale buildings and manmade fountains
Use Today 11:00am - 10:00pm
---
Recommended Things to Do by Groupon Customers
---
It's hard to cut a rug properly. You have to measure room dimensions, don safety goggles, and use a proper pair of carpet shears. Today's side deal to Dance St. Louis lets you leave this labor of love to the professionals. For $25, you get one ticket (up to a $50 value) to a performance of the Moscow Festival Ballet at the Touhill Performing Arts Center on the University of Missouri–St. Louis campus. Tickets are general admission, and seating in the orchestra and parterre sections will be determined on a first-come, first-served basis. All tickets for all showtimes must be redeemed by phone or in person at the Dance St. Louis box office in Grand Center (open 9:30 a.m. to 4:30 p.m. Monday through Friday). Tickets must be redeemed before Thursday, April 22.
Touhill Performing Arts Center, One University Blvd.
St. Louis
Missouri
Elizabeth Birkenmeier, Scott McMaster, Jerry Vogel, and Jason Cannon bring Scotland playwright David Greig's sensual show to life for mature audiences. Set on a remote island off Scotland's coast and directed by Philip Boehm, the play explores three characters entangled in a web of sexual tension on the eve of World War II. The lyrical play is at once a keen exploration of human nature, a moving study of young emotion, and a powerful snapshot of a world teetering on the brink of cataclysm.
501 N Grand Blvd
St Louis
Missouri
Sugar Creek Golf Course's 18 holes challenge all levels of golfers with 6,500 yards of manicured fairways and carpet-like greens. Players launch shots from one of three tee boxes per hole and continue to thwack their dimpled orbs around the course in an effort to challenge the par 70 layout or crack open their golf ball to discover its nougat center. Guests needing to warm up their swings can do so on the course's driving range.
5224 Country Club Dr.
High Ridge
Missouri
636-677-4070
---