Professional Services in Saint Matthews
---
Professional Service Deals
---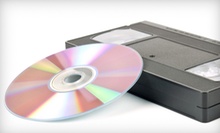 Technicians transfer memories embedded on a broad range of analog formats, including VHS and DVD
---
Recommended Professional Services by Groupon Customers
---
Seven days a week, the partner laundromats hum with the whirring of high-efficiency washers and dryers. Boasting more than 30 years of business, the Chevy Chase location fields a skilled staff that erases blights from duds with 46 single, double, and triple-load washers and 28 dryers, and enables patrons to convert bills into coins with convenient onsite change machines. The laundromat purveys soap, bleach, and fabric softeners. The staff augments this shopping-while-washing experience by entertaining waiting guests with video games, complimentary WiFi, and—remarkably—a standup tanning bed, inside of which, naturally, is a comedian. Alternatively, the Suds 'N Duds location boasts advanced credit-card-operated machinery that washes loads of up to 90 pounds at a time in as little as 40 minutes and treats freshly bathed garments to a complimentary dry. The laundromats also grant customers a free dry with every wash and offer reward points, which—when saved up—can be exchanged for money to use on washing machines and drying machines.
In addition to self-service laundry, both locations offer same-day drop-off services. Their professional staff sorts, washes, and dries clothing using premium detergent and softeners before folding them into neat piles or intricate seersucker airplanes.
315 S Ashland Ave.
Lexington
Kentucky
859-266-5721
Laundry101's staff picks up soiled clothing and household fabrics from customers' homes, and returns them sans dirt and stains about 48 hours later. They dry-clean items and wash each client's load of laundry separately so that clothes don't get mixed up or misplaced, and afterwards place dry-cleaning on hangers and fold laundry. The staff also honors special instructions, from letting jeans hang-dry, repairing broken zippers, or adding extra starch to shirts with poor posture.
710 E Main St.
Lexington
Kentucky
859-967-9274
Though he was working at his family's construction business, Tom Carr always hoped he could return to doing what he loved. From the moment he started shooting with his parents' old Polaroid as a 12-year-old boy, he'd known photography was his passion. He kept snapping shots as a hobby, working at it during his off time until he finally made the leap and opened his own studio. Now, Tom draws on more than 22 years of experience as he captures families in natural light and documents landmark events such as engagements. He likes to capture genuine smiles and to "catch kids in their own element," which he does by following little ones around as they clamber on monkey bars, pick daisies, or mock the outfits that an imaginary friend wears blue socks with.
2805 Kearney Creek Ln.
Lexington
Kentucky
859-396-0607
---
---
Professional Service Deals - Recently Expired
---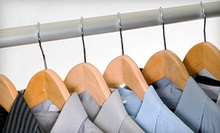 Dry-cleaning specialists keep blouses, slacks, and winter coats in mint condition
---
---