Things to Do in Saint Matthews
---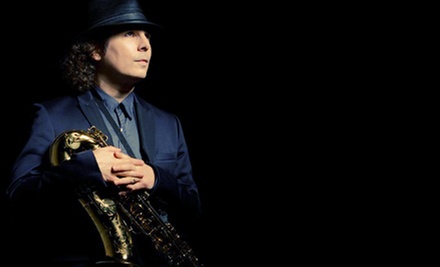 Central Business District
---
Recommended Things to Do by Groupon Customers
---
Paintball Asylum equips paint-slingers with all the gear needed to tackle a 40-acre wooded playing field landmarked with castles, forts, and villages, or one of its three professional-grade turf fields. Before hitting the battlegrounds, the adventure begins at the shop, where the Asylum's techs outfit each player with his or her weapon for the day––a Tippmann 98 custom paintball marker or a box of 64 Crayolas. Visitors then strap themselves with 500 paintballs, a refillable 3,000-psi steel air tank, a 200-round paintball hopper, and a barrel bag. To prevent injury, sharpshooters don chest protectors that guard torsos from paintball tickle squads, and goggles that shield eyes.
3101 Pond Station Rd.
Louisville
Kentucky
502-937-9370
In 1987, Brian McInerney was careening around Italy in a four-wheel, multipassenger Surrey cycle. An avid cyclist, he fell in love with this quirky contraption that he'd never seen in the United States, and he immediately sought out the manufacturer and purchased a crate of them. Wheel Fun Rentals traces its origin to this very moment, as Brian changed his surrey-distribution company into a rental and tour company that spans the nation. In spite of a general suspicion of unicycles and their ulterior motives, the company's corporate philosophy espouses "Supporting active healthy lifestyles for our customers and maintaining a healthy environment for all." Wheel Fun's fleet of rentals now includes bicycles, multipassenger Surreys, scooters, surfboards, and paddle-based watercraft. The company also promotes green communities by offering free rentals to Big Brothers Big Sisters.
135 W River Rd.
Louisville
Kentucky
502-589-2453
A solitary moan drifts across a 15,000-square-foot warehouse. Lights flicker, and performers with horns, tattered clothes, and fake wounds surge through The Devil's Attic. Guests scatter in terror across cinema-quality sets populated by professional actors in makeup that lends to an environment reminiscent of a childhood nightmare or the time you got lost in the clown-art section of a museum. The scarred, bloody ghouls and sinister monsters offer scares suitable for humans aged 12 and older.
647 W Hill St.
Louisville
Kentucky
Classic Biplane Tours' certified pilots helm modern versions of the 1935 Waco YMF, as they trace premapped and custom routes through the sky. Each pilot possesses years of professional flight experience, whether working as a missionary pilot, corporate pilot, or commercial pilot, and cheerfully shares savvy knowledge of the skyways throughout each flight via voice-activated headphones and microphones. Once safely returned to earth, passengers are bestowed certificates that designate them as qualified barnstormers, which budding aviators can then proudly display at home or use to legally commandeer an eagle.
2700 Gast Blvd.
Louisville
Kentucky
502-836-5252
Along 1,000 feet of an indoor raceway, up to eight Sodi competition karts snake around bends and blaze through straightaways at speeds of up to 40 miles per hour. Instead of creating a typical tiny, circular path, the designers of Bluegrass Indoor Karting are proud to present a track that celebrates speed and skill. Their karts protect drivers from bumps and rolls with a three-point safety harness, bumper system, and no diving policy. They also design karts specifically for kids, which share the same specs as the adult karts but only max out at a speed of 25 miles per hour. From the 2,000-square-foot viewing area, guests can watch their friends chase down checkered flags, and the facility's 5,000 square feet of conference rooms accommodate youth birthdays and corporate events.
2520 Ampere Dr.
Louisville
Kentucky
502-297-9899
From its site on Bowman Field, Eagle Aviation lets humans defy gravity by slicing through the skies in a Piper Warrior airplane. Though experienced pilots can rent the aircraft for themselves, instructors escort novices in supervised trips to the clouds, sharing tips on taking off, landing, and avoiding midair collisions with basketball players.
2801 Taylorsville Rd.
Louisville
Kentucky
502-713-7116
---