Things to Do in Saint Paul
---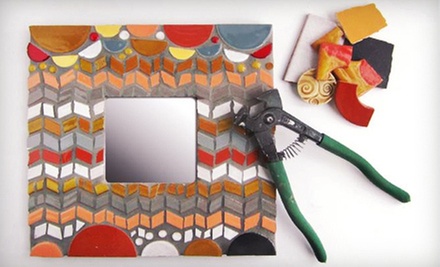 ---
Recommended Things to Do by Groupon Customers
---
Today's Groupon gives your abdominal muscles the ability to form a smile under their own power. For $16, you get two 90-minute belly-dancing lessons at the Cassandra School of Belly Dance (a $32 value). It's perfect for all ages, skill levels, and body types, including average, non-average, semi-average, or tall. My Wife's A Witch! (6 episodes): Meek accountant Phil Moser thinks he's found the woman of his dreams. She's smart, lovely, and, unfortunately for Phil, a witch! Meddling wife Esmerelda frequently gets Phil into trouble due to mix-ups involving magic powers and a lack of understanding of middle-class mores. The groundbreaking "calf giving birth" episode remains a classic.
1940 Hennepin Ave.
Minneapolis
Minnesota
US
For most of the year, the outer concourses of the Hubert H. Humphrey Metrodome fill with the aromas of hot dogs and grilled onions to feed hungry fans during Vikings and Twins games. But from November through April, the smooth concrete floors of those same concourses become the skating surface for the Rollerblade RollerDome. Skaters have taken over the Metrodome every winter for decades, including in 1993, when Jonathan Seutter set a Guinness World Record there by skating 271 miles in 24 hours. The half-mile concrete loops provide the ideal conditions for speed skaters and beginners alike. On the upper level, experienced skaters get a cardio workout with separate alleys for speed skating and leisurely coasting. On the lower level, kids and novices can take their time while skating along to music spun by onsite DJs and really hip spiders.
900 South 5th Street
Minneapolis
Minnesota
US
612-825-3663
Discover your inner Davy Crockett with today's Groupon. For $5, you get admission to the 40th Annual Minnesota Sportsmen's Show any day from Wednesday, January 13, through Friday, January 15, at the Saint Paul River Centre. Gawk at great outdoorsy goods (RVs, motor homes, travel trailers, fishing boats), attend free fishing and hunting seminars, plan your next excursion, and witness a water-skiing squirrel purchasing a motor home.
175 W Kellogg Blvd
St Paul
Minnesota
US
Align Pilates' barre classes are an eclectic blend. Their union of an energetic cardio workout with the muscle-toning properties of Pilates and yoga and the sculpting power of ballet garnered them the title of Best New Workout of 2011 by Minnesota Monthly. In these sessions, students of all experience levels build lean muscle and burn fat at the decade-old fitness studio. Its team of teachers—all of whom have completed a minimum of 500 hours of training—also lead Pilates classes that unfold on mats. Hula hoops, candlelight, and Vinyasa flow augment yoga classes with focuses such as alignment, breathing, and detoxification.
3021 Holmes Ave. S
Minneapolis
Minnesota
Call the ticket office to reserve seats. You may then pick up your tickets at the box office during business hours or the Will Call area on the night of the performance.
84 Church Street S.E., Room 105
Minneapolis
Minnesota
In 1987, Brian McInerny was careening around Italy in a four-wheel, multipassenger Surrey cycle. An avid cyclist, he fell in love with this quirky contraption that he'd never seen in the United States and he immediately sought out the manufacturer and purchased a crate of them. Wheel Fun Rentals traces its origin to this very moment, as Brian changed his surrey-distribution company into a rental and tour company that spans the nation. In spite of a general suspicion of unicycles and their ulterior motives, the company's corporate philosophy espouses "Supporting active healthy lifestyles for our customers and maintaining a healthy environment for all." Wheel Fun's fleet of rentals now includes bicycles, multipassenger Surreys, scooters, surfboards, and paddle-based watercraft. They also promote green communities by offering free rentals to Big Brothers Big Sisters.
3000 Calhoun Pkwy. E
Minneapolis
Minnesota
---