Saint Petersburg Outdoor Activities
---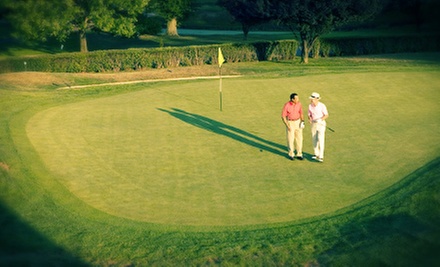 ---
Recommended Outdoor Activities by Groupon Customers
---
Mac's Sports was born as the Beach Store in 1938, a general shop that supplied visitors of the neighboring beach with groceries, newspapers, fishing gear, and snack food. After the owners and their kids moved to New Mexico during World War II, the shop was renamed Mac's and became a hit with youngsters due to its sought-after candy bars and heroic staff of swamp things. Though the original owners would soon repurchase their former business, its new name stuck, and the store would eventually evolve into Mac's Dive Shop with a renewed emphasis on watersports and outdoor recreations. Mac's has since opened two more in locations in Tampa and Clearwater, and its team boasts well over a century of cumulative scuba-diving experience.
Underwater jaunts remain the central focus of the shop, where instructors help students earn their gills with conveniently scheduled scuba-diving courses. After graduating from the open-water certification program, beginners can finally pull back the kelp curtains of their suspiciously private aquatic neighbors, and experienced divers can seek advanced education in higher-lever diving techniques and digital underwater photography. Group classes and guided dives take place nearly every day, and the shop's MacDaddy boat bobs in anticipation of chartered dives and fishing trips throughout the week.
2126 Drew St.
Clearwater
Florida
727-442-9931
Cypress trees sway in the breeze, lush tropical vegetation soaks up the sunshine, and white sandy beaches glisten nearby as Buena Vista Watersports' rental jet skis, paddleboards, kayaks, canoes, and pontoons tote adventurers across the spring-fed waters of Lake Bryan alongside waterskiers and wakeboarders. The Key West–style resort, located just east of Disney World, allows families and friends to glimpse local wildlife as they skim scenic shorelines and chase picturesque settings at an aquatic reservoir as vast and secluded as Bigfoot's bathtub. The resort's alighted tiki torches and palm trees that border its tiki bar and pavilion attract groups for company picnics or private events such as weddings and parties, during which revelers can partake in watersports, dance to reggae, or watch a fire-dancing show.
611 Destiny Dr.
Ruskin
Florida
407-405-4096
The thrum of the speedboat's engine carries through the water like an ice-cream truck's jingle. A 4-foot-high wake trails behind, fanning out into a fork as the speed increases and the passengers ready their cameras. Soon, a glistening fin breaks the surface. The first bottlenose dolphin seems to levitate on top of the wave while it bodysurfs for the sheer fun of it, then disappears back into the sea. Its pod follows suit, leaping, splashing, and riding the swells, soaking up the attention of the human spectators.
Sights like this are typical on the Dolphin Racer Speed Boat. The sunny yellow craft skirts across the Gulf of Mexico on 60- to 75-minute trips while up to 125 people lounge on the open deck and the captain narrates the sights of the passing beaches. Ample viewing space ensures that cameras can capture split-second jumps and spins when the dolphins heed the call to play. Whether it's because of the thrill of breaching, the pride in their celebrity status, or an underwater bet to see who can communicate with humans first, the dolphins' presence is virtually guaranteed—the boat offers a complimentary future cruise in the case of no-shows.
3400 Pasadena Ave. S
South Pasedena
Florida
After a $1.8 million makeover in 2007, Largo Golf Course invites visitors to cruise down its lush new fairways and attack reworked greens while gunning for a par of 62. The executive course includes 8 par 4s and 10 par 3s, adding up to a total distance of 3,335 yards from the back tees. Between strokes, players cruise in an electric cart, which provides a smoother ride than a dogsled pulled by the most committed caddies.
Course at a Glance:
18-hole, par-62 course
Total length of 3,335 yards from the back tees
Two sets of tees per hole
12500 Vonn Rd.
Largo
Florida
727-518-3024
A fully stocked retail and rental shop, Osprey Bay Outdoors equips the aquatically inclined with all the gear to kayak, canoe, and paddleboard rugged Coopers Bayou and the waterways off of Caladesi and Honeymoon Islands. With a contagious enthusiasm for getting outdoors and being active on the region's waterways, the seasoned and trained staff wind participants through mangrove-tree tunnels on eco tours while expertly ignoring the sirens' rendition of "Come Sail Away." Full-day trips keep groups immersed in the natural splendor of sights such as the Silver and Homosassa Rivers, and fishing expeditions and kayaking instruction make it easy to embrace the great outdoors.
160 N Belcher Rd.
Clearwater
Florida
727-524-9670
Missing Links Driving Range beckons to serious athletes and fun-seeking families alike with three batting cages, a 37-hitting-stall driving range, an 18-hole miniature-golf course, and a golf school helmed by two PGA-certified pros. Pin-hunters can assume their stance in virtually any conditions at the driving range, as 20 of the hitting stalls are covered and the entire complex is lighted to cater to late-night practitioners or 9 irons with a knack for astronomy. Putt-putt posses can tap like trumpet players at dawn through a mini-golf course that features a lagoon, lighthouse, waterfalls, and other tropical-themed obstacles, or hone their game more meticulously with lessons from the expert instructors at Smith 'n Barber Golf School. Line drives, grounders, and fly balls carom off of whirring bats or oversize hot dogs inside Missing Links' three batting cages, where automated pitchers serve up both fast-flung baseballs and high-arching, slow-pitch softballs. After a long day of swatting spheres, guests can cool off with 24 flavors of soft serve and other subzero savories served at the onsite ice-cream parlor.
1201 E Bay Dr.
Largo
Florida
---