Things to Do in Saint Simons
---
Recommended Things to Do by Groupon Customers
---
The Amelia Island Museum of History is the fortuitous result of circumstance. In 1975, a committee from the Duncan Lamont Clinch Historical Society gathered to found a history museum for Fernandina Beach and Amelia Island. Meanwhile, local collector William Decker was studiously acquiring historical documents and artifacts from the area—a lot whose pieces numbered in the thousands. When Decker died, the collection passed on to his son, a noted altruist, and just like that the Amelia Island Museum had its bones.
Today, the museum's exhibits examine local culture of the Timucua Native American tribe, Spanish and French explorers, pirates, and Victorian-era residents. Curators have assembled the Women of the Port photography display to highlight women working in the local maritime industry.
Museum guides are not restricted to the grounds, and often helm tours of the island's haunted locales, historic Centre Street, and Fernandina Beach's north end—with a focus on history from the mid-18th to 19th centuries.
233 S 3rd St.
Fernandina Beach
Florida
Each summer, beer-toting mini-golf enthusiasts congregate for Putt N' Crawl, a golf-themed beachside bar crawl. Clad in golfing garments, teams compete on home-built mini-golf putting greens, and dodge windmills and fiberglass stegosauruses on their way to a dozen different bars. In addition to quality time with golfing buddies, the event promises prizes for exceptional teams and plenty of specials on frosty pints.
205 First St. N
Jacksonville Beach
Florida
A 39-foot ninjasaur snarls in the corner of Big Air, bearing white fangs and a coiled, sloping tail that broadens to a two-lane slide. This inflatable monster shares a habitat with castles, volcanoes, and princess towers, as well as bouncy football fields and sports arenas. Together, these inflatables occupy a 12,000-square-foot arena that adjoins to a 1,700-square-foot "parent's space." As sock-footed kids frolic amidst the bounce houses and slides, parents enjoy grownup distractions such as free WiFi, pool tables, and novelty-sized checkbooks. Big Air welcomes guests for open play, field trips, and parties.
13475 Atlantic Blvd., Suite 8
Jacksonville
Florida
Wooded areas filled with abandoned automobiles, empty houses, and overturned barrels might evoke the set of a gritty war movie, except for one detail: they're all covered in colorful splotches. These are some of the sights on the six unique fields at GTF Paintball, which host colorful mock battles on their expansive outdoor property. Whether participants stage urban combat on The Houses, or take to The Village to engage in fast-paced rounds, they can lose themselves in settings that simulate both real-life battle and pranks played by expressionist painters. No matter what the scenario, GTF places an emphasis on safety by chronographing markers and requiring goggles in all playing areas.
700 Goodbread Rd.
Yulee
Florida
904-548-7256
Owners William and Paula Smith arm players with Spyder or Tippmann markers before they trek across bridges, sneak through the trees, and dodge incoming fire from behind a cluster of barrels on Low Country Paintball's wooded field. The staff has decorated its massive course with obstacles and barriers such as an upturned rowboat and a rusty old truck. Elsewhere on the 63-acre facility, staff members oversee participants who weave through the speedball field's bounty of blue inflatables. In addition to open-play sessions, Low Country Paintball hosts frequent games and events through its LCP Scenario branch, including bouts themed after famous battles such as the Thumb War of 1812.
67 Low Country Ln.
Ludowici
Georgia
912-663-2314
The seasoned jumpers on staff at Skydive Amelia Island have all successfully completed thousands of jumps. The dedicated professionals securely strap themselves to beginning skydivers and plunge from a plane to enter a freefall of up to 120 miles per hour. These experienced skydivers hope their enthusiasm for diving is catching, as one of them says: "The falling is so exhilarating, I just wanted to keep on doing it".
551 Airport Rd.
Fernandina Beach
Florida
904-625-2062
---
---
Things to Do Deals - Recently Expired
---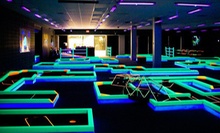 Putt-putters enjoy access to indoor, black-lit course teeming with mesmerizing neon décor & obstacles
---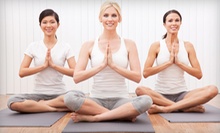 Heated studio helps muscles stretch farther as instructors guide students through fluid poses
---
---