Professional Services in Salmon Creek
---
Professional Service Deals
---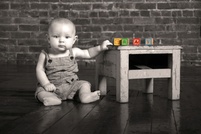 Use Today 8:00am - 9:00pm
---
Recommended Professional Services by Groupon Customers
---
WeVillage is a drop-n-go daycare, preschool, and summer camp where children learn by doing. The facility was founded by Karen Beninati who was inspired by her love of children and the positive volunteer experiences she had at her son's school. Using her background in film production, Karen handles all of the behind-the-scenes details in order to create a holistic, community atmosphere for learning. To that end, she employs teachers who all have degrees in early-childhood education, are certified in first aid and CPR, and undergo thorough background checks.
During visits, kids play dodge ball in the park, draw pictures, and visit nearby museums. These activities are aimed at helping children improve their mental and physical skills while building the social skills necessary to succeed in school and make meaningful connections with their peers. Kids are also exposed to international culture via yoga classes, world music, and global cuisine.
424 NW 11th Ave.
Portland
Oregon
503-935-5590
End the wicked ways of gravy stains, lasagna snafus, and premium-grade motor oil blemishes. Today's Groupon delivers $25 worth of green cleaning power from ecodrycleaner for $12. Bring your sullied garments to one of three locations in Bethany, Broadway, or Old Town for alterations, free delivery to many zip codes, and environmentally friendly cleaning methods that eliminate Ragu from Earth's cardigan.
16205 NW Broadway CT #118
Beaverton
Oregon
No tape or promise of sweet-buns is strong enough to keep a child still for the duration of an entire picture session, only the attention of a seasoned photographer. Christy Rimrodt has a stylistic affinity for capturing the emotions and energy surrounding children and maternity, though her talents extend well beyond such photogenic themes. Today's deal lets you choose the location of your shoot from anywhere within 50 miles of the Portland area. You can capture the innocence of your niece, the dove-tailed happiness of your children, or the third trimester glow of pregnancy over the course of a one-hour shoot ($200 value). After your shoot you get to schedule a viewing appointment with Christy to observe your modeling skills on a 70-inch projection screen ($150 value) and see what extra photo packages are available for purchase outside of your Groupon. Plus, you get an 8x10 print ($50 value) and two 5x7 prints ($70 value).
1980 Willamette Falls
West Linn
Oregon
When Jimmy DeBatty isn't racing downhill trails or learning new BMX tricks, the bike specialist can be found in the workshop of Fat Tire Farm, keeping his customers' cycles in shape. Along with the rest of the Fat Tire Farm team, Jimmy has been turning wrenches and testing gears for more than 10 years.
In addition to performing tune-ups, overhauls, and routine bike physicals, the Fat Tire Farm team stocks a range of bikes and necessities from makers including Ibis, Specialized, Giant, Santa Cruz, Dainese, Fox, and Dakine. Though they specialize in mountain bikes, they're also able to equip riders with gear for cross-country cycling, free riding, urban riding, and downhill racing.
2714 NW Thurman St.
Portland
Oregon
503-222-3276
Capturing True Emotion is driven by a dynamic band of instructors who rove across the continent with cameras and teaching skills in hand. By fusing their narrative, tech-savvy minds together into one oversize head, the educators provide comprehensive guidance on both camera operation and creative visualization, giving participants complete control over all of their camera settings. During the hours spent in the company of other pupating shutterbugs, students convene at a tantalizing location to practice skills such as controlling depth of field by adjusting the aperture, composing a family portrait so there's not always a burning zeppelin in the background, using alternative angles to avoid red eye, and other techniques.
1000 NE Multnomah St.
Portland
Oregon
When not re-creating classic poses, Portland Pin-Ups's owner and resident photographer Mike Long travels the world, but it's no vacation: he spends his international journeys teaching other up-and-coming shooters the photography techniques that have come to define his career. His experience now stretches more than 20 years and began with retouching other photographers' work—some clients include Apple and Adidas—long before the invention of Photoshop or smiling. It was a serendipitous learning experience for Mike, who took to heart the many ways mistakes could be avoided during shooting, leading him to discover his own passion for photography.
Mike's career continues to prosper with every shoot at his intimate Portland Pin-Ups studio. Here, he helps customers select poses that flatter their figures, then accents images with vintage patinas and backgrounds such as a beach, a World War II airplane, or a train station. Subjects can also choose to amp up their looks with help from resident stylist and makeup artist Hollie Olsen, who draws from her performance-art background to help bring a photo session's story to life.
6716 NE 22nd Ave.
Portland
Oregon
503-381-7828
---