Beauty & Spas in Salt Lake City
---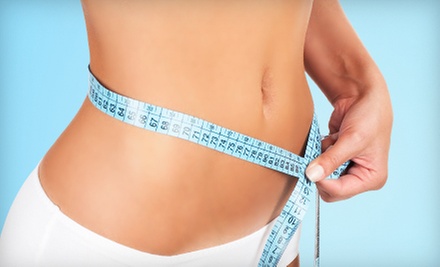 ---
Recommended Beauty & Spas by Groupon Customers
---
Spotlighted by the bright lights of SLC Ink's clean and modern facility, Harley hunches over customers, the brow above his pierced nose furrowed in concentration as he emblazons canvases of skin with intricate and vibrant designs. Pulling from years of oil- and acrylic-painting experience, Harley uses the shop's meticulously sterilized equipment to dole out custom tattoos, whether an illustration meaningful to the customer or the answer key for an upcoming geometry quiz. His customers recline on cushy leather chairs, surrounded by the parlor's rotating display of local artwork.
1150 S Main St.
Salt Lake City
Utah
801-918-0615
Step into the sunless spray of a VersaSpa booth ($25 for one session) and sprint out in a flat 60 seconds with a third-place Olympic finish. Choose either a clear bronzing solution that reaches its colorful peak in six hours and lasts up to a week, or opt for the clear solution coupled with a cosmetic bronzer (which will wash off with your first shower, leaving the clear solution) for immediate results.
3387 South Orchard Drive
Bountiful
Utah
Beaches Tanning Center's arsenal of newly updated tanning beds and spray-tan booths unveils gateways to sun-kissed skin. Six kinds of Ergoline beds bronze complexions to natural-looking umber hues as ventilation keeps bodies cool and music keeps ears distracted from the sun's desperate pleas for attention. Clients can go UV-free in warm Mystic Tan chambers, where an oscillating nozzle evenly coats skin with a customized cocktail of bronzing color.
5512 Van Winkle Expy.
Salt Lake City
Utah
801-278-2489
DaVinci White Smiles specializes in FDA-compliant teeth-whitening systems manufactured in the United States. Unlike whitening gels that are made from a mixture of paste and powdered donut residue, DaVinci's gels are forged from organic plant- and mineral-based ingredients, with food-grade hydrogen peroxide serving as the active catalyst. Made in fresh batches every week, the gels work together with LED whitening lights to demolish stains from teeth or composite materials, such as crowns or bridges, leaving choppers up to 14 shades whiter in just 20 minutes.
363 S 500 E, Studio 205
Salt Lake City
Utah
USA
Dr. John Peterson, a board-certified dermatologist, calls upon more than 40 years of hair-restoration and dermatological experience to help rejuvenate thinning hair with advanced laser technology. Dr. Peterson helps clients achieve verdant head foliage according to his Natural Look Method, which redistributes hair grafts from bounteous head regions to receding hairlines, leaving a thicker, natural-looking head of hair. Dr. Peterson and his staff treat patients at his clinic with the Revage 670 laser, but also provide iGrow systems and hair-restoration products for clients who want to treat themselves at home or while picketing the local toupee shop.
425 S Medical Dr., Suite 220
Bountiful
Utah
US
877-295-3038
In the human body, issues such as pain and limited mobility rarely stem from a single cause. That's why the Padgen Institute fused four massage styles into a signature method, instead of sticking to one approach. More than 20 years of practice provide the basis for the Padgen Method, which calls on both elements of structural integration to align the joints and lengthen fascia and craniosacral therapy to jump-start the body's own healing mechanisms. At the same time, Swedish and Esalen massage techniques ease tension lurking just beneath the surface. At his eponymous Padgen Institute of Healing Arts, Steven personally instructs each therapist in the ways of his signature technique to ensure that he or she can ease pain and help realign energy pathways.
150 S 600 E, Suite 3-B
Salt Lake City
Utah
801-355-1983
---