Salt Lake City Indoor Activities
---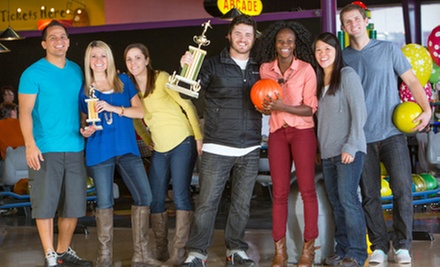 ---
Recommended Indoor Activities by Groupon Customers
---
Kula's many classes are organized by intensity and tempo level (up-, mixed-, and low-tempo classes are available), and the down-to-earth crew of instructors teaches courses in the Hatha, Anusara, and Vinyasa styles, to name a few. Start your day with an a.m. Start-UP class, simple movements guaranteed to gently pull you out of a state of grogginess or a dream about a hovercraft quest to harvest butterscotch from the Yangtze River basin. Or drop into a fitness-oriented up-tempo class, which packs simple yoga moves into a heart-pumping cardio workout. The unlimited monthly membership allows you to mix and match at Kula's yoga buffet and find the class that suits your needs (check the schedule for class times).
823 E 400 S
Salt Lake City
Utah
In his final appearance as associate conductor of the Utah Symphony, David Cho joins 2010 Gina Bachauer International Piano Competition silver medalist Serhiy Salov in the acoustically pleasing confines of Abravanel Hall. Together, the note-channeling duo performs Sibelius' Third Symphony and Tchaikovsky's Piano Concerto No. 1 before breaking into a superbly amusing Laurel and Hardy impersonation. While descending the stage of his farewell performance, David Cho will step into the orchestra pit and, like a classically trained butterfly, emerge as the musical director of the Lubbock Symphony Orchestra. The architecturally impressive Abravanel Hall is worth the trip in and of itself, as its luscious acoustics allow symphony-goers to pinpoint staccato eighth notes and falsetto pin drops.
123 W South Temple
Salt Lake City
Utah
Expose your pupils and ear canals to an impressive 10-hour lineup of mainstream country acts performing across multiple stages. Headlined by the platinum-album-selling, award-winning Montgomery Gentry, Country Throwdown also plays host to up-and-coming acts such as Ashley Ray, an ex-cheerleader with a guitar pick in one hand and a beer in the other, on the Blue Bird Café Stage. To pregame for the festival, view the full stage-by-stage set list here and enjoy a free seven-song Country Throwdown Tour digital sampler here. To fully immerse yourself, check out the Country Throwdown iPhone app.
5200 S. 6200 W.
West Valley City
Utah
Brewvies fuses together two beloved pastimes into one activity that will one day be a pastime. With more than 19 beers on tap, and a full menu of eats, Brewvies offers an entertainment outlet for anyone who can't make it through a film without adequate sustenance. Brewvies shows new releases, such as Iron Man 2 and Date Night, on state-of-the-art movie screens. During the show, sip on a large popcorn and eat two soda beverages. After the film, prolong a date or casual-friend interaction by debating imagined alternative endings to imaginary films starring Emmitt Smith and Glenn Close over a beer, during a game of pool, or while reclining in comfy, cup-ready chairs.
677 S 200 W , Suite D
Salt Lake City
Utah
With multiple performance areas set up throughout the picturesque park, this year's Salt Lake City Jazz Festival trumpets in an impressive lineup of jazz acts tuned to a variety of tastes. Sheila E. and The E Family take to the stage Friday night, plucking their signature sound from a family tree dripping with virtuosos. Performers such as Pete Christlieb and Linda Small tickle ears without invading personal space, and The Orbit Group mingles jazz, hip-hop, and the unique sound of a snowflake hitting the earth to form its inimitable style.
450 South 200 E
Salt Lake City
Utah
Shafts of sunlight pierce Tracy Aviary's dense conifer forest, sending great grey owls into hiding until nightfall, when they emerge to hunt silently above the treetops. The Owl Forest is just one of five diverse ecosystems that dot the aviary's eight acres. Nearby, at the South American Pavilion, aviary keepers tend to keel-billed toucans as their colorful beaks break through the cereal boxes in which they incubate. And on the Kennecott Wetland, visitors can espy long-billed curlews and American coots roosting in the tall grass.
In addition to providing a diverse habitat in which native and endangered species can thrive, Tracy Aviary's curators strive to educate visitors about threats to avian species and to encourage stewardship. To that end, the aviary frequently hosts bird encounters, small group talks with avian keepers, and even the opportunity to feed various species.
589 E 1300 S
Salt Lake City
Utah
---