Things to Do in San Diego
---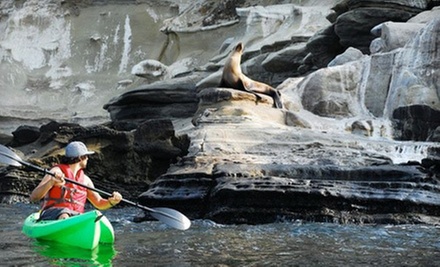 ---
San Diego Things To Do Guide
Mission Beach's white-sand shoreline buzzes with more than just beachgoers. Clusters of food stands, nightclubs, street performers, and other forms of entertainment create a carnival-esque atmosphere off the sand. It just goes to show that the extensive list of things to do in San Diego stretches much further inland than the famous coast. Take the
Gaslamp Quarter
, which is arguably one of the trendiest listings on the National Register of Historic Places. The area forms both the historic center of town and a hub of San Diego nightlife, with nearly 100 Victorian-era buildings now occupied by high-end boutiques, jewelers, and gourmet restaurants. During the day, a stroll through iconic
Balboa Park
takes you past 17 separate museums, as well as the world-famous
San Diego Zoo
 and
Safari Park
. The Safari Park immerses guests in the wild with themed adventures on trams, carts, or ropes courses and zip-lines. Explorers get up-close and personal with giraffes and rhinos, and can even camp overnight among the creatures. There's also the vibrant
Spanish Village Art Center
, a living gallery where local artists continuously produce pottery, hand-blown glass, and oil paintings for sale. Farther north, in Old Town—the site of the first European settlement in California—shops in Mission–style stucco buildings sell colorful wrestling masks, woven baskets, and maracas. Nearby stands
The Whaley House Museum
, dubbed one of the Most Terrifying Places in America by the
Travel Channel
. Ghosts of former residents are said to inhabit the rooms, which are filled with Victorian furniture and eerie dolls. A journey to
Cabrillo National Monument
on the Point Loma peninsula reveals San Diego's historic origins. The monument honors Juan Rodriguez Cabrillo, the European explorer credited with discovering America's west coast in 1542. Pay your respects at the monument, then check out Point Loma's
Fort Rosecrans National Cemetery
, the final resting place of more than 86,000 veterans and their families. Or examine the diversity of the peninsula's residences, which range from modest cottages to mansions. The
Torrey Pines State Natural Reserve
 also safeguards a piece of the past—2,000 acres' worth, to be exact. This untouched enclave of nature includes eight miles of scenic hiking trails. If the kids won't stand for a quiet nature walk, there's always the
New Children's Museum
 downtown. Instead of adhering to the do-not-touch policies of most museums, this hands-on space encourages participation with interactive exhibits, art projects, and performances. Nearby,
SeaWorld San Diego
 captivates the entire family with water rides and shows starring massive killer whales. 
The city offers expansive parks, historic places, upscale eateries, eclectic shopping, animal venues and spacious beaches that all ages can enjoy.
Recommended Things to Do by Groupon Customers
---
Powered by lightweight batteries, Ivan Stewart's electric bicycles propel riders around downtown San Diego at speeds of up to 20 miles per hour. Hills and rough terrain won't slow down tours as the electric bikes tackle road obstacles with ease. The self-powered cycles can travel between 20 and 25 miles on a single charge, letting renters explore large parts of the city and its waterfront before needing to plug into a power source or capture stray lightning bolts.
2021 India St.
San Diego
California
619-564-7028
At FunBelievable Play, British owners Lynne and Adriana introduce the San Diego area to "British-style" indoor play with playground equipment imported from the United Kingdom. Meeting all playground safety regulations, the 6,000-square-foot facility helps children use their imaginations while developing their physical and mental capabilities, and climbing structures and interactive games encourage social skills that come in handy when imaginary friends go off to college. A colorful three-level play structure hosts fun amenities such as tube slides, climbing walls, tiki-figure punching bags, and a ball shower, whereas the sports arena gives future athletes the chance to kick goals and shoot baskets. Wobbly walkers and toddlers enjoy more age-appropriate play in their own space, which scales down big-kid fun into an area littered with soft toys, a mini ball pit, and mini slides.
Parents can sip coffee in a lounge area and rest easy knowing their children are playing on equipment that's sanitized and inspected daily. The staffers are fully trained and have passed background checks, and many of them also are certified in first aid and CPR and boast an encyclopedic knowledge of cartoons.
11655 Riverside Dr., Suite 155
Lakeside
California
619-456-2474
Although Belmont Park has changed shape and modernized since opening in the 1920s, surviving vintage attractions such as the Giant Dipper roller coaster and the Plunge swimming pool stand as fun reminders of the park's family-friendly roots. Additionally, patrons can practice their security-evasion skills in the Vault Laser Maze Challenge or navigate the high-swinging Sky Ropes Adventure. While resting tired climbing muscles, guests can interface with a few electronic fun-creators with Belmont Park–arcade tokens. Players can thrash a button-festooned ax on Guitar Hero, or earn a cache of tickets from a plethora of play-to-win games to purchase sugary treats or noise-making trinkets. Once adrenaline glands have been depleted, visitors can indulge in the park's numerous additional amenities, such as dining areas, beach-themed shops, and a full-service athletic club.
3146 Mission Blvd.
San Diego
California
US
858-488-1971
Mira Mesa Lanes encourages players to test their underhand accuracy and on-key singing voice with ample alley space and an on-site karaoke bar. The alley hosts open-bowling hours throughout the week, along with league opportunities for men, women, male children, female children, and grandparents. After open sessions on Friday and Saturday evenings, Mira Mesa Lanes also enlivens its space with the music and flashing lights of Rock 'n' Bowl. And once the last frame finishes, the alley keeps the fun rolling with an arcade, café, and full-service bar.
8210 Mira Mesa Blvd.
San Diego
California
858-578-0500
Equinox Laser Tag is helmed by a team of laser-tag aficionados who have been playing since the sport's inception in the mid-80s. In their 7,000-square-foot indoor arena, they let visitors choose from a wide range of scenarios to play games of capture-the-flag, humans vs. zombies, or kittens vs. laser pointers among a variety of inflatable obstacles. Their facility also features outdoor battlefields where players can raid a mobile laser-tag trailer, equipped with enough barricades and infrared taggers to create a tactically challenging combat zone that suits up to 20 combatants.
3131 School Ln.
Lemon Grove
California
US
619-592-8635
---