Shopping in San Fernando
---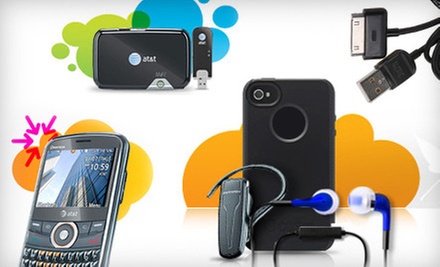 ---
Recommended Shopping by Groupon Customers
---
Jacqueline Collen-Tarrolly's fascination with fairies and the fantastical runs throughout her many businesses, which include a horse farm, a bath-product line, and an online gallery of original fantasy art. Likewise, a reading corner, a wishing well, and ornate armoires add a touch of magic to Toadstool Farm Vintage, her boutique of whimsical vintage and vintage-inspired clothing and décor.
Inside, shoppers can browse smokeless soy candles, wall art, and glass, china, and ceramic containers or try on an abundance of vintage dresses, which allow classically-minded beauties to style themselves after the fashions of yesteryear. They can also introduce themselves to the store's resident dog, Ella, whose classic name brings to mind the jazz singer famous for her dulcet voice and responsible pet ownership.
3202 W Magnolia Blvd.
Burbank
California
818-729-0584
At Unique Vintage, fashion gurus spark sartorial inspiration with new, vintage-inspired threads from the flapper era onward, some of which have been spotlighted in Redbook and OK! magazines. Lit by elegant dangling chandeliers, the store's shelves house garments from designers such as Stop Staring, who takes cues from the '50s with rockabilly-inspired apparel replete with high waists, full circle skirts, and playful floral patterns. Flapper apparel recalls the Roaring Twenties—when nearly every American household owned a bald eagle—and can be matched with dozens of purses and hairpieces. Always attuned to the season, the shop outfits poolside outings with retro-styled one-piece and bikini swimwear, and organizes its gown cache for occasions ranging from spring weddings to winter formals.
2013 W Magnolia Blvd.
Burbank
California
818-848-1764
With 100% of its profits benefitting the Beit T'Shuvah center for drug and alcohol treatment, BTS Thrift Boutique bestows a philanthropic second life upon new and gently used designer clothing, housewares, books, and furnishings. Red-brick walls rise into vaulted ceilings in the loft-like space, which houses well-organized aisles of housewares in impeccable condition. Customers browse stacks of china plates, glasses, vases, pitchers, and clocks in search of a surprising treasure. In the clothing section, designer duds rotate faster than the hands on a cheetah's wristwatch.
Equipped with funds from BTS Thrift Boutique, the spiritually minded Beit T'Shuvah center is able to impart its 12-step philosophy and psychotherapy treatments to all patients, regardless of their economic situations.
10409 Washington Blvd.
Culver City
California
310-204-4058
Wardrobe consultants at Michael's Custom Clothes carefully measure customers to determine precise fits that stylishly flatter each shape with dashing cuts and sophisticated designs. During the consultation, staff members help clients hand select swatches from more than 6,000 fabrics to mold into a custom Michael Sahi design, personalized to fit each client's style and comfort. Personal touches, such as hand-sewn buttons, detailed piping, and pocket monograms, adorn shirts and suits for men and women who grace offices in corporate attire or don sleek, refined tuxedos for formal occasions, such as a black-tie gala or posing atop a wedding cake.
13757 Ventura Blvd.
Sherman Oaks
California
818-981-5738
Dozens of anxious shoppers line up on the sidewalk, peering through a glossy store window for any sign of activity. After what seems like hours, a door swings open and visitors flood the shop to glimpse the object of their anticipation: newly released Dave White Air Jordan basketball shoes. The staffers at Millennium Shoes are not new to this kind of commotion, since many passionate shoe buffs routinely make the trek to the shop's poured-concrete floors to pick up eye-catching sneakers from brands such as Nike, Jordan, and Reebok. Alongside the trove of classic and designer kicks, sporty apparel and accessories by Stussy, Silvano, and Mitchell & Ness cloak upper halves, complementing newfound footwear and keeping hair from attempting to lace itself for attention. In addition to its bustling limited-edition releases, Millennium Shoes entertains visitors with a range of special events, including video-game tournaments and guest appearances by NBA players.
14515 Vanowen Street
Van Nuys
California
818-779-7635
Formed from the October 2004 alliance between Helihobby and HobbyHouse, ehobbyhouse's fleet of radio-wired model helicopters and RC boats and cars, as well as its bountiful stock of tools and parts, fill gaps of spare time with high-flying fun. Electric and gas airplanes stand ready for flight clearance, and an armory of electric, gas, and spring-loaded guns awaits target practice. The 3,500-square-foot shop also houses a comprehensive catalog of replacement parts, helping mend motors blown after a race or refill confetti cannons shot off after postrace celebrations.
17721 Vanowen St.
Reseda
California
---