Nightlife in San Francisco
---
---
San Francisco Nightlife Guide
There is something about San Francisco that resonates with people of all ages, cultures, and lifestyles. San Francisco nightlife reflects the eclectic nature of the city, and offers practically anything, anytime. Jazz clubs, blues parlors, swanky bars, and hole-in-the-wall pubs: it's all here in San Francisco. Bars downtown and nightclubs in the Marina are filled every night with locals relishing in their little piece of San Francisco. Each area has its own distinct flavor. Try one or try them all, and experience the true essence of San Francisco.
The SoMa neighborhood is known for its unique art lounges, just as the Mission District caters to those who hunger for a good ol' dive bar. The Castro District is where all of the fabulous gay bars are located, and a trip to North Beach will uncover some incredible cafes, strip clubs, and rocker-type pubs.
The Parlor is a stylish new nightclub in San Francisco that celebrates an early-1900s style. The burlesque vibe of The Parlor comes alive with private booths and a sultry decor. Here, enjoy a bar that serves rare liquors and in-house infusions. Live DJs and entertainment fill up VIP rooms like The Library and The Whiskey Room with sounds that keep the party going into all hours of the night.
111 Minna Gallery is a chic, artsy lounge experience that takes place in an exquisite gallery. 111 Minna is the San Francisco night spot to take in live performances, film screenings, and art viewings. Set in a 4,000-square-foot urban space, 111 Minna is open from Tuesday to Saturday during the day, with rotating night hours for special events.
The Rockit Room is a favorite performance spot for local and international bands, and showcases the newest in music. The upstairs scene is earning fame far beyond the confines of the city, and downstairs, patrons delight in pool tables and an iTunes jukebox that plays obscure tunes.
Each area has its own distinct flavor. Try one or try them all, and experience the true essence of San Francisco.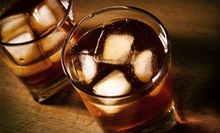 Bartenders with Irish accents draw heady drafts of Guinness and sling imported whiskeys amid Irish set dancing & live music
---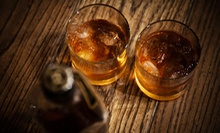 Bartenders sling drinks amid darts, pool tables, and pinball, as well as weekly trivia and live music
---
Recommended Nightlife by Groupon Customers
---
Established in 2009, The Vin Club—which grew out of proprietor Dario Zucconi's background in producing handcrafted wines—pairs a rotating roster of more than 20 globetrotting vinos with a European-style café and upscale supper club. Once home to such bygone speakeasies as the Blue Moon Café, the contemporary lounge now features 12-foot ceilings and hand-blown pendant lights that glint off a wooden bar custom-built from wine-box tops and the finest chunks of the Trojan horse. Plumbing small artisan vineyards from California to Italy, The Vin's experts handpick wines from terroir-focused producers to ensure high-quality glassfuls. Handmade salami headlines charcuterie plates at The Vin's café, where artisanal cheeses and oven-baked eats accompany platters laden with homemade desserts. Echoing croons from Bay Area jazz musicians bounce off the dining room's spread of local artwork during Friday-night supper clubs, where patrons can indulge in elegant cuisine while raising glasses to the toe-tapping spirit of Louis Armstrong.
515 Broadway
San Francisco
California
415-277-7228
Experienced comedians on Comedy Off Broadway Oakland's black-swathed stage extract laughs with jokes honed during appearances on HBO, BET and Comedy Central. Veteran yucksters Joe Gleckler and Samson Koletkar host 90-minute shows three nights a week and recruit all-female and all-Southern lineups for Thursday theme shows. Chortling viewers can dig into plates of Cajun and Southern fare from the kitchen of Miss Pearl's Jam House, which hosts the proceedings in a private dining area, or covertly film spit takes with wine and beer from a full bar.
1 Broadway
Oakland
California
510-214-2626
---