Things to Do in San Francisco
---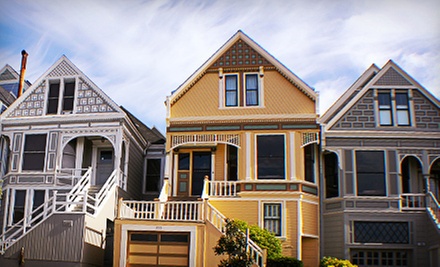 ---
San Francisco Things To Do Guide
San Francisco artfully blends a myriad of different cultures and combines a cosmopolitan aesthetic with a rich history and culture. From enjoying the many museums to attending a Giants game, shopping or eating at great restaurants, virtually anyone can find things to do in San Francisco.
For the artistically inclined, the Museum of Modern Art, located south of Market, provides a diverse gallery of 20th-century art. It is a popular destination with over 600,000 annual visitors. The Asian Art Museum, located near the Civic Center, houses artifacts and artwork from all across Asia. The city has a strong Asian-American community, dating back to the 19th century.
San Francisco attractions include a broad range of restaurants, from steakhouses to Italian and Japanese eateries. The Izakaya Sokai, located on Lincoln Street, offers ramen, uni and shirako as its main dishes. For the Italian food connoisseur, La Ciccia Restaurant on San Francisco Avenue offers a no-frills atmosphere and an authentic Italian menu. Meanwhile, Epic Roasthouse on the Embarcadero offers a menu of steakhouse favorites.
Activities in San Francisco aren't just about dining and the arts. Sports fans can have their fun as well, visiting AT&T Park to watch a Giants game in the spring, or watching the 49ers play in the fall.
Historically, San Francisco played an important role in the westward expansion of the United States starting with the gold rush of 1849. The Spanish were the first to settle the area, and remnants such as Mission Dolores stand as a historical site. Other historical sites include the famous prison Alcatraz, and people can travel throughout the city on the famous trams, which have been in operation since 1873.
From enjoying the many museums to attending a Giants game, shopping or eating at great restaurants, virtually anyone can find things to do in San Francisco.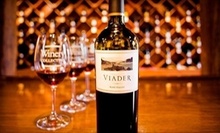 Daily-changing wine flights menu offers four or five samples from two-dozen California wineries in rustic tasting room
Use Today 12:00pm - 4:00pm
---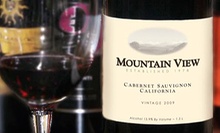 Pairs sample slew of sustainability-focused vintages before choosing two bottles to take home
Use Saturday 5:30pm - 9:00pm
---
Recommended Things to Do by Groupon Customers
---
At AB Mixed Martial Arts Academy, yoga and cardio sessions complement a rigorous sequence of muay thai boxing and brazilian-jujitsu classes taught by martial-arts champions. During introductory workshops, instructors focus on foundational techniques. Intermediate instruction augments the basics with friendly competitions and self-defense strategies such as sweeps, counters, and submissions, where fighters email short fiction manuscripts to their opponents. Students can bolster their workouts with team-oriented cardio classes or Vinyasa-flow yoga training, which hones balance and flexibility. The kid's jujitsu program instills practical self-defense skills in a safe, age-appropriate environment, while also building confidence, discipline, and the focus needed to fill in SAT test bubbles telepathically.
2975 San Bruno Avenue
San Francisco
California
415-467-6740
Led by former NBA point guard and first-year head coach Mark Jackson, the Golden State Warriors charge into the second half of the season. Veteran guard Monta Ellis blows by defenders with an average of 22.2 points per game while forward-center David Lee muscles out under-the-basket rivals for an average of 9.7 rebounds per game. Rookie guard Klay Thompson keeps opponents guessing with the ability to drop shots from all over the court and the inexhaustible supply of riddles he declaims during commercial breaks.
7000 Coliseum Way
Oakland
California
510-383-4982
Today's Groupon tackles professional athletics, professional athletes, and sports hernias with a ticket to the final game of the Oakland Raiders' 2009–10 season for $26 (a $36 value). On Sunday, January 3, at 1:15 p.m., the team that once upset the entire steel industry of Pittsburgh and tamed Cincinnati's Panthera Tigris Tigris looks to end the season on a final high note against the Baltimore Ravens (featuring offensive tackle Michael Oher who is the inspiration for the The Blind Side). You'll be sitting in section 354 and have a $10 food voucher in hand.
7000 Coliseum Way
Oakland
California
US
Jump to: Reviews | How to Talk Like a Symphony Buff
201 Van Ness Ave.
San Francisco
California
US
Pilates San Francisco opened in 1999. All of our sessions are private and customized to your fitness and wellness goals - from absolute beginner to professional athlete. We can help you rehabilitate and prevent injuries. Our studio is fully equipped and easy to reach with beautiful views of the San Francisco Bay Bridge.
33 Jennings Courtq
San Francisco
California
US
415-468-7898
Dragonfly Designs is a socially conscience jewelry business that offers exceptional handmade jewelry and the opportunity to create it, while promoting social justice, personal style and fun! We offer handmade jewelry, supplies, birthday parties, jewelry making classes for adults and children, Jewlery making camps!
55 Nursery Way
South San Francisco
California
---