Beauty & Spas in San Jose
---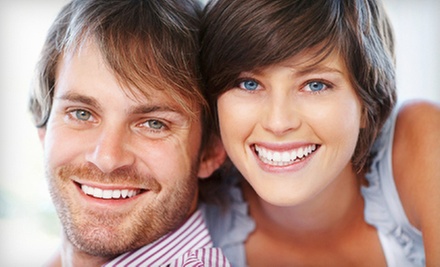 ---
San Jose Beauty And Spa Guide
San Jose is a city that's well known for its high quality of life. Its diverse population has access to the finer things in life. For those looking for a San Jose day spa, there's a large variety of spas available in the area to provide whatever service they're looking for. A few manage to stand out from the crowd though, offering outstanding services that attract attention.
The Slice of Heaven Day Spa on Lincoln Avenue is a prime example of the quality day spas found in San Jose. Customers will find a complete range of typical day spa services including facials, massage, waxing, airbrush tanning and hand and foot treatments. What sets Slice of Heaven apart from other spas in the area, however, is the expert quality heat massage. Of all the San Jose massage experts, those at Slice of Heaven provide experiences that keep patrons of the spa returning.
For residents looking for a bit of luxury in their spa, there's the Burke Williams day spa on Santana Row. Burke Williams isn't unique to San Jose-there are several branches throughout California. But this location of the business has a refined elegance that's hard to beat by the independents in the area. Its large size and numerous staff allow a personalized touch for every client, along with chiropractic services that aren't usually found in a spa setting.
Not all residents want the full day spa treatment. Those looking for simple salons in San Jose with high quality basic services often go to places like Pink Beauty & Spa on Camden Avenue. Pink's is known in the area for providing incredible work on nails, giving customers precisely what they want at affordable prices. For those looking for San Jose hair salons, DiModa Salon on Lincoln Avenue is a salon that tames even the wildest hair, creating beautiful styles that customers rave about. There's a high quality San Jose day spa available to fit any need, whether a customer wants full services or a simple haircut and manicure.
Its large size and numerous staff allow a personalized touch for every client, along with chiropractic services that aren't usually found in a spa setting.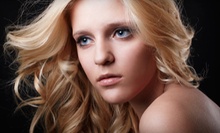 A haircut and blow-dry with an Italian high-gloss treatment or highlights or lowlights from stylist-songwriter Tricia Greenwood
---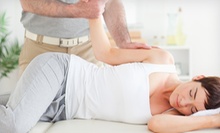 Chiropractor locates the source of pain and corrects it with a series of gentle adjustments; includes one month of unlimited adjustments
---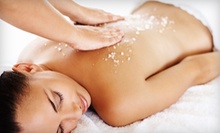 Awaken faces with a facial from the spa's energetic estheticians, ease tension with a massage, and soften skin with a hydrating body scrub
---
---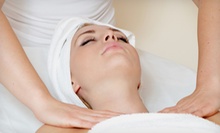 A facial cleanses and hydrates the skin, whereas microdermabrasion fades blemishes and lines; a deep-tissue massage eases muscular tension
---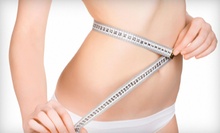 Body wraps melt away impurities and excess fat as they stimulate metabolism, and red-light rejuvenation helps boost collagen production
---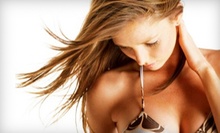 Use Today 9:00am - 7:00pm
---
Recommended Beauty & Spas by Groupon Customers
---
360 Medspa is a full service Medspa with Laser hair removal, Skin Care, Hypnosis and now introducing Lipo-Ex.
39275 Mission Blvd
Fremont
California
US
510-791-3359
Inside this professional spa, a board-certified physician helps clients wrest youth from the subtle erosions of time with cutting-edge, minimally invasive procedures. The kindly doctor chats with each client to allay any concerns and walk them through their chosen treatment. Then, single-handedly, she administers Botox and collagen injections and customizes chemical peels to shrink pores, diminish acne scaring, and even out complexions. Obagi and organic skincare products line the shelves, a refreshing change from the bowling-league plaques crowding most doctors' offices.
680 Mowry Ave.
Fremont
California
510-790-8821
For over 20 years, Laura Rodriguez has enlivened finger and toe tips with bright shades of nail polish, including gel-based Shellac that deflects chips for up to 14 days. Tangles Salon, her current workspace, surrounds customers with luxurious touches, such as an elegant marble floor, modern chandeliers, and lush green plants watered with Dom Perignon.
5150 Mowry Ave.
Fremont
California
510-825-6689
From Cornell and Stanford University to fellowships in Glasgow, Scotland and Miami, Florida, Dr. Joshua Korman has charted the globe on his path to becoming a certified plastic and reconstructive surgeon. Now armed with more than 20 years of experience, the doctor serves as an adjunct clinical associate professor at Stanford and puts his wisdom into practice at Korman Plastic Surgery.
The welcoming office boasts a lengthy list of cosmetic procedures, from rhinoplasty and liposuction to med-spa treatments involving dermal fillers and laser therapies. Each treatment is tailored to fit the aesthetic needs of both men and women with gender-specific techniques. Complimentary consultations are also available for those wishing to receive Dr. Korman's advice on how to correct aesthetic issues or remove cartoon anvils from feet.
Dr. Korman also focuses his energy on educating breast-cancer patients on their options for breast reconstruction as well as helping former gang members erase tattoos through Clean Slate, a program he founded as an effort to give back to his community.
2500 Hospital Dr., Bldg. 9
Mountain View
California
650-265-2877
Epidermal specialist Richard Haxton employs innovative and nourishing treatments that slough off dull cells without having to roll in the sand like a common python.
1605 West El Camino Real, Suite 201
Mountain View
California
650-815-9976
Board-certified physician and surgeon Dr. Rani V. Ramachandran loves fashion. Even after she earned a medical degree from the University of Madras, nabbed a master's degree from Loma Linda University, and completed a residency at the University of California and a fellowship at Stanford University, she still loved fashion, which surprisingly is not a synonym for learning. So she combined two passions and opened Apsara Aesthetic Medicine, where she and her staff can help to beautify complexions during aesthetic services such as laser hair-removal treatments, Botox injections, and microdermabrasions. Dr. Ramachandran also infuses her practice with positive energy, and her stylish flair accents the waiting room in the form of colorful paintings, decorative mirrors, and a clock with hands that sport exquisite diamond rings.
105 N Bascom Ave. , Suite 203B
San Jose
California
408-294-2399
---