San Juan Capistrano Gyms and Fitness
---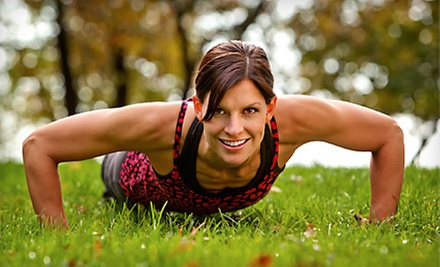 ---
Recommended Gym, Exercise, Weightloss by Groupon Customers
---
Doctor of Chiropractic Phil Straw and the technicians at Optimal Health Medical Center help clients contour their physiques with the noninvasive beams of low-level lasers that degrade the fat cells in problem areas, causing them to lose their bulky contents. Accompanied by healthy diets and exercise, their treatments have been known to deflate spare tires, love handles, and permanently attached water wings.
23101 Lake Center Dr., Suite 130
Lake Forest
California
949-600-4670
At The Training Zone, Sean Canova and Trevor Duncan have combined two decades of experience in the health and fitness industry to create functional exercise programs that even NFL cheerleaders find challenging. Canova has a background in mixed martial arts and previously ran his own personal training business, and Duncan—who holds a degree in sports training and certifications through CrossFit and the American College of Sports Medicine—spent 13 years as a personal trainer and post-physical-therapy conditioning trainer, helping patients heal at an outpatient physical-therapy clinic.
They keep class sizes small to give students maximum attention and motivation. During Fixed Gear stationary cycling classes, which are held in a modernist space with corrugated metal paneling, nightclub-like music plays as instructors lead spinners through high-energy workouts. Fast-paced Train 60 classes incorporate body-weight exercises such as pull-ups and squats, as well as boxing and kicking maneuvers. The training center's bright green walls provide a cheerful backdrop as overhead fans steal away rising body heat and reveal which guests are using inflatable dumbbells.
333 East 17th St.
Costa Mesa
California
949-677-8162
The instructors of Pole Fitness Xpress distinguish themselves by teaching the V-Fit system, their own brand of pole-dance fitness that integrates the sensuality of Venezuelan rhythms into calorie-burning moves. Hosted at Dance Asylum, classes lead ladies of all fitness levels and dance abilities through floor and pole routines that build strength, endurance, and coordination. Beyond using V-Fit to help women attain more sculpted physiques, instructors strive to leave students feeling better about themselves and more confident in their physical expression.
Pole Fitness Xpress' dance-based trainers also lead the MommyFit program, which helps new moms get their mojo back in a private, supportive atmosphere. Additionally, the staff coordinates pole-dancing parties to enliven special events such as bachelorette nights and pancake breakfasts.
2060 Placentia Avenue, Suite A8
Costa Mesa
California
US
949-236-6660
As a certified personal trainer for women, Rhiannan Nichole knows firsthand the physical benefits of working out. It wasn't until she started teaching pole-dancing classes, however, that she realized exercise can also induce inner change and empowerment. By blending challenging tricks with sensual movements in her own personal dance style, she works to help students feel more confident about their bodies, regardless of their age, shape, or fitness level. Along with fellow instructors, she leads seven classes, each of which centers on objectives rather than difficulty or government-mandated sweat quota. Nichole's vertical abilities have not only helped other women discover their inner vixens but have made her a fierce competitor in the California Pole Dance Championships and have even earned her a feature on the Pocket Pole iPhone application.
2482 Newport Blvd., Suite 5
Costa Mesa
California
949-525-7197
Dave and Paula Mugavero have been helping fitness seekers meet their body-sculpting goals for more than 22 years. As the owners of Custom Bodies Fitness, they offer worker-outers a plethora of tools to shape up and get unsolicited invitations to pose for figure-drawing classes. This members-only gym filled with cardio and weight-training equipment also schedules intensive boot camps to help jump-start fitness routines or their personal trainers can craft customized workout regimens for clients. In addition, group classes take place seven days a week, which gives members the chance to make friends with like-minded Zumba aficionados, cycling nuts, and LesMills Body Pump pumpers.
4880 Irvine Blvd., Suite 102
Irvine
California
714-544-4010
---