Shopping in San Marino
---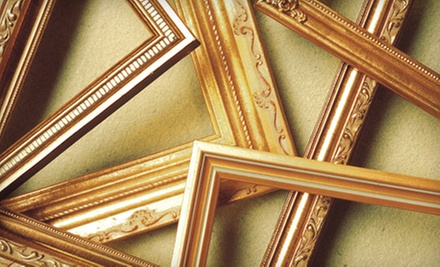 ---
Recommended Shopping by Groupon Customers
---
At a massive garment factory in downtown Los Angeles, more than 6,000 industrial and textile employees work in rhythm with whirring machinery to design, knit, cut, dye, and sew the stylish and well-fitting fashion basics carried in all American Apparel stores across the globe. Unlike many fashion retailers that subcontract manufacturing to overseas factories with questionable labor conditions, American Apparel adheres to a socially responsible production model by making jobs available for individuals in the LA community. In keeping production within a 30-mile radius, the T-shirt and sundress designers also eliminate unnecessary and wasteful factors such as shipping fuel and packing materials. Check out its website to tour the American Apparel factory in a way that would make Mr. Rogers proud.
747 Warehouse St.
Los Angeles
California
US
213-488-0226
At The Soap Kitchen, we hand-make our products from scratch using only the finest essential oils and herbs to create an all natural multisensory experience, free from synthetic fragrances, colors or preservatives.
43 N Fair Oaks Ave
Pasadena
California
US
626-396-9996
B.Luu offers a bevy of stylish threads for fashion-hungry visitors to gobble up, just like grandma's famous fabric pie. Owned by the in-the-know Bachmai Luu, this inviting abode slings eye-catching apparel and accessories in a relaxing, tastefully decorated atmosphere. A helpful, style-conscious staff acts as an unrigged arcade skill crane to assist shoppers in selecting silhouette-flattering and shadow-absconding items.
340 E. Colorado Blvd. , Suite 135
Pasadena
California
With summer spreading like a bag of spilled gravy, now is the ideal time to stock up on cookware and housewares for outdoor entertaining and to get home-care projects underway. Pick up a Stanley six-piece screwdriver set for $6.99, a VPT rip hammer for $9.49, and a whole bunch of screws, anchors, and bolts (prices vary), and you'll be ready to finally mount every buffalo nickel and steel penny in your coin collection. Illuminate the newfound décor with a 12-pack of Ace light bulbs ($21.48), the better to see by as you make use of a Purdy four-piece premium paint-tray kit ($19.99). If you need to match paint to a favorite coverlet or choose a hue that complements a pleather recliner, each store offers a paint-matching service free of charge. Get keys made for $2.29 a pop.
117 West Commonwealth Avenue
Fullerton
California
714-526-3351
Literary-device lovers can spend hours browsing through Nostalgic Books and Comics, which offers the latest in comic books and graphic novels, as well as renowned classics written by the hallowed monsters of plot. Those who mysteriously sprout word bubbles will identify with Nostalgic's selection of new comics (prices vary; around $3 each), such as the 700th issue of Superman, or the newest selection from Jim Henson's Fraggle Rock series. Explore the annals of narrative artwork history with an old comic (average price $2), or finger through the store's action-packed paperback (around $8) and hardcover (around $20) book section, which runs the gamut of sci-fi/fantasy tales such as Neil Gaiman's Stardust, but also stocks mainstream bestsellers. The store also offers T-shirts (around $15) and posters (around $10), in addition to occasional evening screenings of films such as Independence Day and The Sandlot.
517 West Main Street
Alhambra
California
A collector of fine wares from around the world, Adobe has gifts and rare items you'd be hard-pressed to find outside of Ancient Persia, the Holy Roman Empire, or Middle Earth. Nab a ceramic serving platter by well-known Mexican craftsermerator Gorky Gonzalez ($45), a box of hand-rolled Perin-Mowen votive candles ($30), a bar of herbal Italian soap ($10), or velveteen, eco-amorous bamboo towels ($37).
852 Foothill Boulevard
La Canada-Flintridge
California
---