Shopping in Santa Ana
---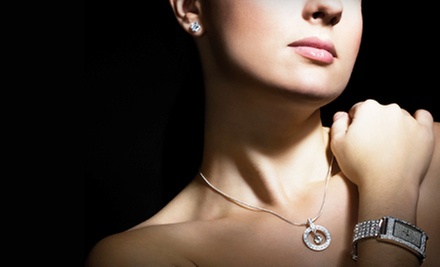 ---
Recommended Shopping by Groupon Customers
---
With summer spreading like a bag of spilled gravy, now is the ideal time to stock up on cookware and housewares for outdoor entertaining and to get home-care projects underway. Pick up a Stanley six-piece screwdriver set for $6.99, a VPT rip hammer for $9.49, and a whole bunch of screws, anchors, and bolts (prices vary), and you'll be ready to finally mount every buffalo nickel and steel penny in your coin collection. Illuminate the newfound décor with a 12-pack of Ace light bulbs ($21.48), the better to see by as you make use of a Purdy four-piece premium paint-tray kit ($19.99). If you need to match paint to a favorite coverlet or choose a hue that complements a pleather recliner, each store offers a paint-matching service free of charge. Get keys made for $2.29 a pop.
117 West Commonwealth Avenue
Fullerton
California
714-526-3351
After opening their first store in Anaheim in 1993, the grocery gurus behind Super King Markets noticed the globe-spanning diversity of their customer base. This keen insight led them to stock shelves with brands from across the world and around the corner, a policy which helped them win LA Weekly's Best Ethnic Deli Counter of 2009, Best Place to Buy Nutella of 2010, and Best Palace of Cheap Produce of 2011. Now expanded to five locations, the store still fills each outpost with fruits and vegetables, quality meats and private-label seafood, and an assortment of shells in the mixed-nut bar. Staff members behind the service deli weigh imported salamis, caviar, and cheeses for their upcoming high-school wrestling matches, and clerks in the liquor aisle dole out advice on each spirited beverages. Additionally, the Los Angeles, Altadena, and Claremont locations invite shoppers to linger longer with an expansive fresh bakery.
10500 Magnolia Ave.
Anaheim
California
FastFrame's skilled framers customize borders for an array of wall-worthy pieces. Selecting from an extensive inventory of materials, they craft frames to showcase original artwork or to endow special photographs with a dignified display. Their carefully curated conservation materials prevent works of art from fading and prevent their subjects from sprouting a 5 o'clock shadow. But the framesmiths don't limit themselves to two dimensions—sports memorabilia, kids' artwork, and other three-dimensional objects find artistic preservation within shadowboxes. They even transform flat-screen TVs into customized, framed works of art by installing a VisionArt feature, which transmits the still image of a painting, family portrait, or favorite infomercial onto idle screens.:m]]
2072 SE Bristol
Newport Beach
California
949-833-3278
For those wondering whether or not they need vision-correction surgery, the staff at Feinerman Vision Center has developed an online quiz as the first step in a comprehensive consultation process. After answering a series of questions—such as "Would your career activities improve if you were to be less dependent on glasses?" and "Are you sure your glasses wouldn't be jealous?"—prospective patients are told what vision-correction techniques might be best for them.
Of course, no surgery takes place until board-certified surgeon Dr. Gregg Feinerman confirms the quiz's notions during a follow-up consultation. Dr. Feinerman specializes in both LASIK and cataract surgery. He uses high-tech equipment to sharpen eyesight, including a blade-free LASIK procedure that relies solely on lasers to reshape the cornea. During Crystalens surgery, a different type of vision-correcting treatment, he replaces the eye's natural lens with a new, flexible one. Many of his treatment methods, which also include custom cataract surgery, take about 15 minutes to complete and incur little downtime.
320 Superior Ave., Suite 390
Newport Beach
California
With more than 1,000 frames, The Framing Corner's designers create custom frames and shadowboxes to preserve all types of artwork and three-dimensional mementos. The experienced staff can make knowledgeable recommendations to customers searching for the best-matched frame or fashioning the single-occupancy residence that will complement the work and the home or office wall it's destined to marry. With a variety of materials, The Framing Corner can frame everything from mirrors and canvases to poster art and photographs, with shadowboxes for proudly displaying treasured three-dimensional objects, such as a pet wolverine's first bronzed hairball.
27678 Santa Margarita Pkwy.
Mission Viejo
California
FrameStore's craftsmen have created more than 250,000 custom frames in the store's 35-year tenure, designing pieces that now adorn the walls of prestigious institutions such as the Los Angeles County Museum of Art, the Ritz-Carlton, and the Walt Disney Company. Professional designers guide FrameStore's clients through the 2,200 moulding options that can accent paintings and treasured items while adding style and elegance to rooms. The store's craftsmen then fashion pieces to patron specifications, outfitting frames with classic or museum-quality glass that blocks UV rays from bleaching out images or censoring pictures of the moon. Every piece goes through a 16-point inspection before it is given to patrons, and the team averages a seven-day turnaround on all of its projects.
6451 E Pacific Coast Hwy.
Long Beach
California
---