Shopping in Santa Clarita
---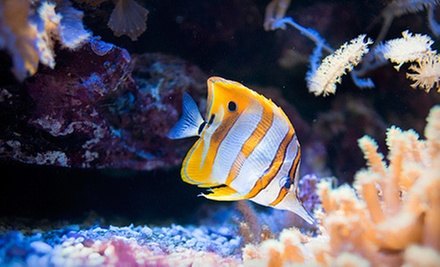 ---
Recommended Shopping by Groupon Customers
---
Jacqueline Collen-Tarrolly's fascination with fairies and the fantastical runs throughout her many businesses, which include a horse farm, a bath-product line, and an online gallery of original fantasy art. Likewise, a reading corner, a wishing well, and ornate armoires add a touch of magic to Toadstool Farm Vintage, her boutique of whimsical vintage and vintage-inspired clothing and décor.
Inside, shoppers can browse smokeless soy candles, wall art, and glass, china, and ceramic containers or try on an abundance of vintage dresses, which allow classically-minded beauties to style themselves after the fashions of yesteryear. They can also introduce themselves to the store's resident dog, Ella, whose classic name brings to mind the jazz singer famous for her dulcet voice and responsible pet ownership.
3202 W Magnolia Blvd.
Burbank
California
818-729-0584
At Unique Vintage, fashion gurus spark sartorial inspiration with new, vintage-inspired threads from the flapper era onward, some of which have been spotlighted in Redbook and OK! magazines. Lit by elegant dangling chandeliers, the store's shelves house garments from designers such as Stop Staring, who takes cues from the '50s with rockabilly-inspired apparel replete with high waists, full circle skirts, and playful floral patterns. Flapper apparel recalls the Roaring Twenties—when nearly every American household owned a bald eagle—and can be matched with dozens of purses and hairpieces. Always attuned to the season, the shop outfits poolside outings with retro-styled one-piece and bikini swimwear, and organizes its gown cache for occasions ranging from spring weddings to winter formals.
2013 W Magnolia Blvd.
Burbank
California
818-848-1764
Dozens of anxious shoppers line up on the sidewalk, peering through a glossy store window for any sign of activity. After what seems like hours, a door swings open and visitors flood the shop to glimpse the object of their anticipation: newly released Dave White Air Jordan basketball shoes. The staffers at Millennium Shoes are not new to this kind of commotion, since many passionate shoe buffs routinely make the trek to the shop's poured-concrete floors to pick up eye-catching sneakers from brands such as Nike, Jordan, and Reebok. Alongside the trove of classic and designer kicks, sporty apparel and accessories by Stussy, Silvano, and Mitchell & Ness cloak upper halves, complementing newfound footwear and keeping hair from attempting to lace itself for attention. In addition to its bustling limited-edition releases, Millennium Shoes entertains visitors with a range of special events, including video-game tournaments and guest appearances by NBA players.
14515 Vanowen Street
Van Nuys
California
818-779-7635
As guests peruse aisles of annuals, perennials, roses, trees, and shrubs at Classic Nursery, they are admiring a selection of backyard-ready plants that has been honed by the nursery's owners for more than 20 years. The chlorophyll-savvy staff can help to direct customers toward high-maintenance plants or the blooms that will flourish in all types of sunlight and soil. The staff can also recommend just the right organic compost, seed cover, or potting soil that will expedite plant growth or feed a vase that's a picky eater.
18756 Erwin St.
Tarzana
California
US
818-342-8044
Across the walls of AK Photo Magic's spacious studio, eye-catching colors pop from pieces of Alex Kocoglu's original artwork, beckoning to visitors with their raised 3-D reliefs and splashes of chroma. Compositions reflect the rhythms of urban life with graffiti-themed motifs, a deep serenity with depictions of the Buddha, and a statement on the universal coolness of motorcycles with stylized reimaginings of James Dean. The multitalented artist wields the camera across a variety of mediums, immortalizing cherished vehicles with automotive photography and enhancing resumés with professional headshots and model shoots.
1555 Simi Town Center Way
Simi Valley
California
818-271-9101
---